Dinner @ BBQ Plaza & Marcus, Mae & Martin's Birthday @ Decanter
Tuesday, October 16, 2007
I've been showing

the Canadian

around
(just so you know, he is
PURE
Chinese)
and basically stuffing him with all my favourite foods.
He hasn't had any complaints yet so I must be a pretty good tour guide!
Either that or he's just being really polite.
Dinner @ BBQ Plaza, 1 utama (12th October, 2007)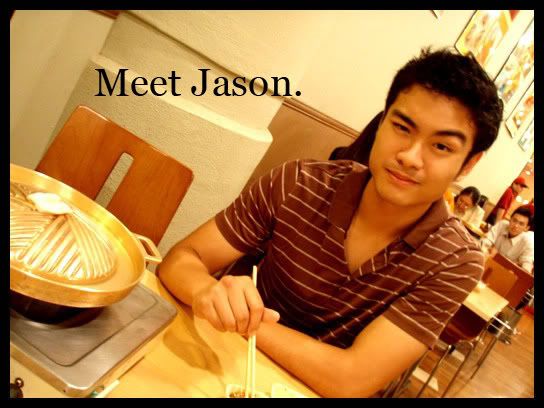 We had the:

And...
I
LOVE
Enoki Mushrooms!
Not the healthiest but well, we didn't really have a choice.
By the way, Jason
LOVES
cooking. It's kinda why I brought him here. So that I didn't have to do anything,
HEH.
So anyway, I'm making sure Jason learns how to cook
Bak Kut Teh
and my Mom's awesome
Nasi Lemak Sambal
before he flies home so when I get to
Vancouver
next year, I wouldn't be deprived of my favourite foods!
Yipppeee!
Lucky me.
I just hope I don't become a fatty bum when I get home from Vancouver. Apparently he can cook really awesome western food and he wants to expand to Asian delicacies and that's kinda why he's here.
---------------------------------------------------------------------------------------
Marcus, Mae & Martin's Birthday @ Decanter, Hartamas (12th October, 2007)
Sorry, I was having too many cameras with me so I took a noob shot. Haha. Yes, that's due to my finger being across the flash.
The effect quite cool whaaatttt!
The J's.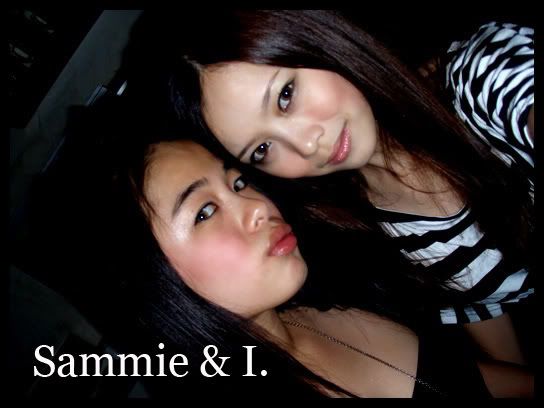 A leopard and a zebra. Haha.
Haha. I really don't know what that shot was called.
Hehehehe.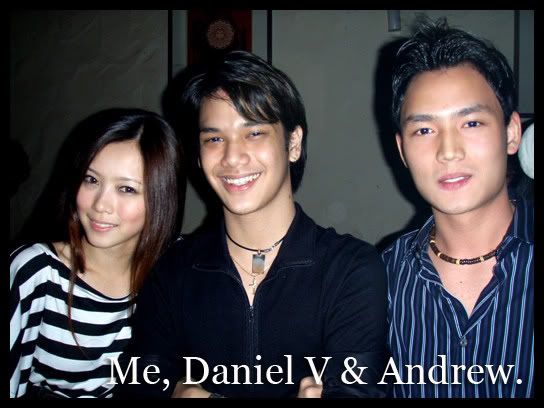 He's 25.
Well, at least, that's what
Ju
thinks...
until today ;)
It was raining cats and dogs outside. That would explain the wet blotches on Farhan's shirt.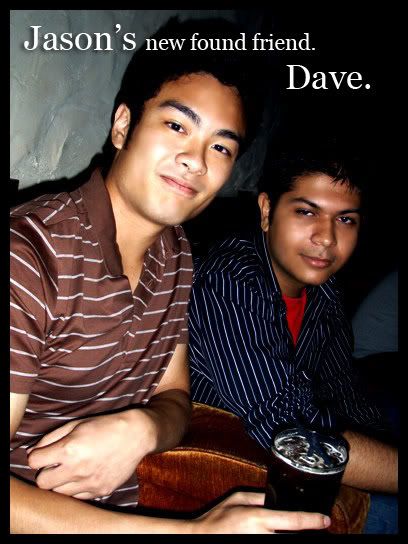 Jason was chatting up a storm with Dave! He barely spoke to any chicks that night. I wondered if he's...
Well, he keeps denying it. He could be just behaving himself since it's the first time he's having a night out and wouldn't want me to go blabbing to my Daddy about his Casanova ways or something.
Or... yeah.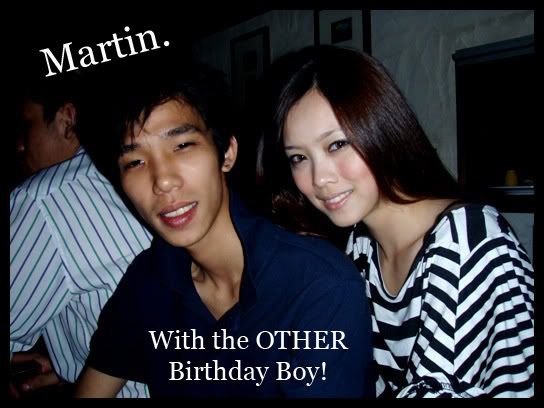 By the way, I knew
Mae
since I was
Standard 3!!
Yessss, get 'em
ALL
drunk!
Well, it kinda worked for Marcus and Martin. Who knows how many drinks were thrown at them! Mae persevered though. When I left, Marc and Mart seemed to be resting peacefully on the couch while Mae still looked and talked normal.
Girl powerrrr!!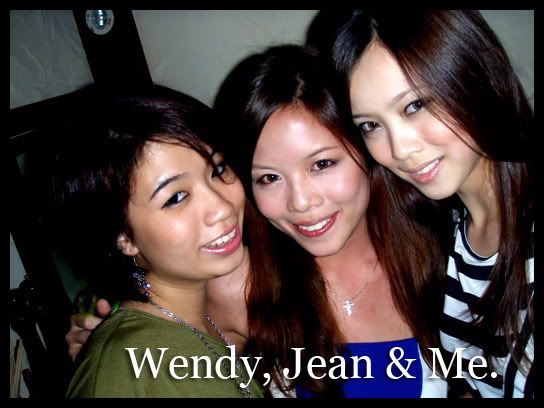 And finally,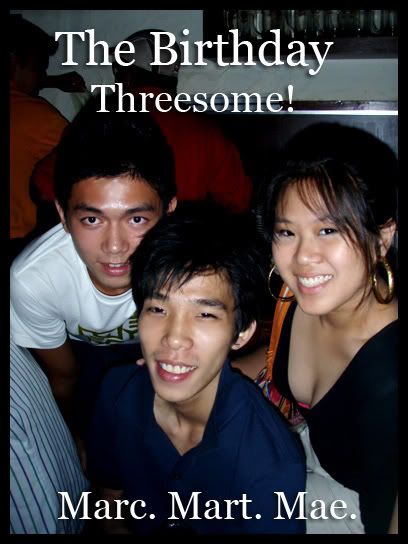 Haha! Don't think naughty.
Happy Birthday!!!
Hope you three had a blast :)