Jason's & Bryan's Birthday Party
Wednesday, September 26, 2007
Attention!
Short notice:
Sonia is selling some of her secondhand and
BRAND NEW
clothes!
Clickety-click
to check it out! I've got a couple of things in there as well :)
Grab quick! They're selling like hot cakes.
----------------------------------------------------------------------------------------

The

5th

and the

6th

Birthday Celebration and still one more to go this season!
Jean, Me and Andrew
had
Just Thai
for dinner before we went over to
Jason's party.
Initially, we were invited for Jason's party whilst
Son
was invited for
Bryan's.
But when we got there, everyone was pretty much a big happy family.
Jason's & Bryan's Birthday @ Decanter (21st September, 2007)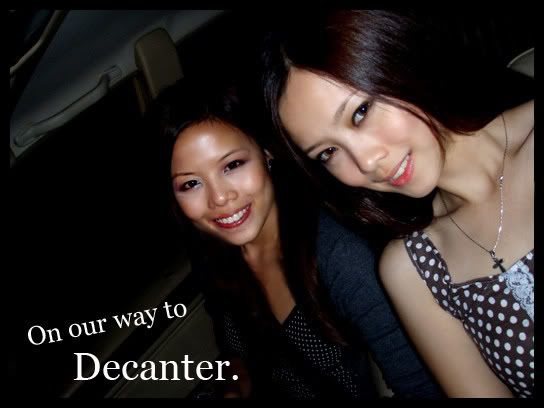 Gosh, I haven't been to
Hartamas
for quite a while. I remember those days back when we used to hang out at Hartamas
EVERY
weekend. Breakers. Foosball. Hartamas Square.
Old news!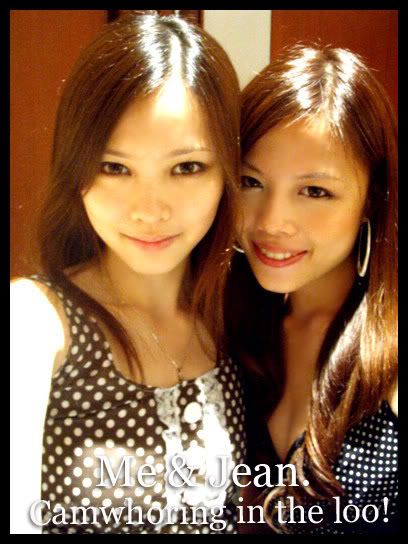 Hehe. We were early, okay! So we went to the loo, discovered what nice lightings they had, and snapped away!
Sue us.
And then, they came: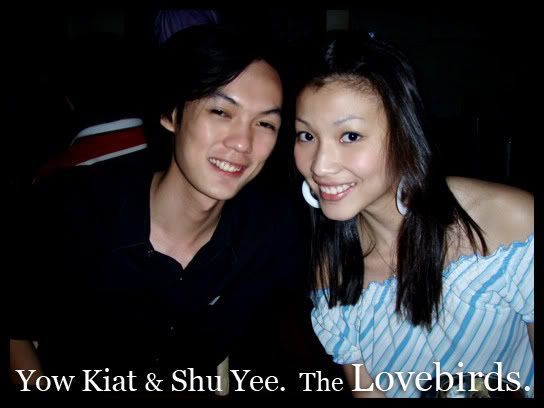 They've been together for as long as I remember! Can almost... I said
ALMOST
, fight
Jean and Sheng
who were
DEFINITELY
going out ever since I could remember.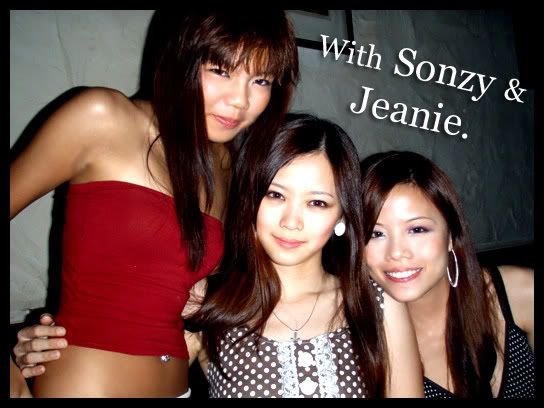 Ju Nn
not invited.
HHAHAHA!
I'm so mean. No laaa, she was busy in her course mate's house playing poker!
By the way, if you haven't started playing poker, you are
SO
out of fashion. It's the major trend now to play poker. Go start a home session, fastaa.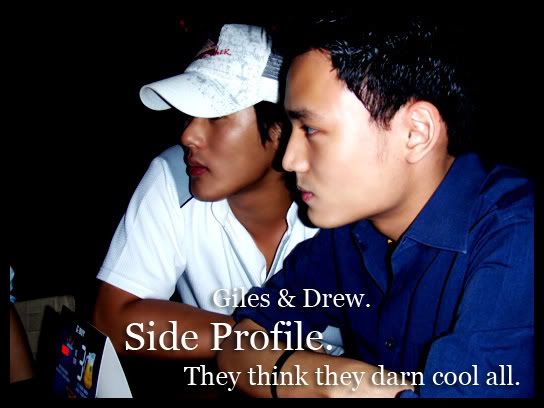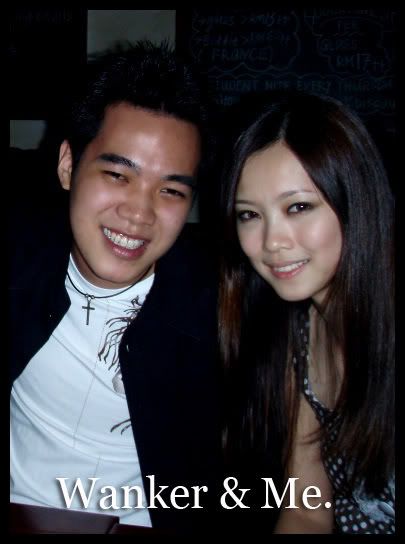 This picture was originally taken with
Jensen and Wai Leong
in it as well. But those two fellas have some sort of problem with my camera flash where after
4
different takes, either one of them always had their eyes closed! So... I cropped them out and had a photo session with both of them until they could it right.
And they FINALLY did: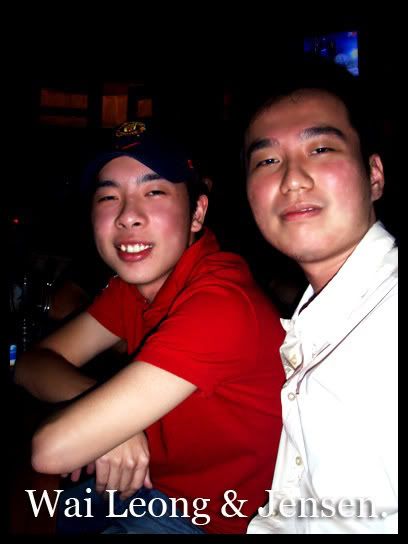 Congrats, boys. Your eyes' are opened.
Birthday Boy is free and single.
Very eligible bachelor. Funny, charming, sweet, sensitive & most importantly
handsome
(taller then me.. which is to say, pretty tall). No, he didn't bribe me into saying all this ;) Haha.
Promise.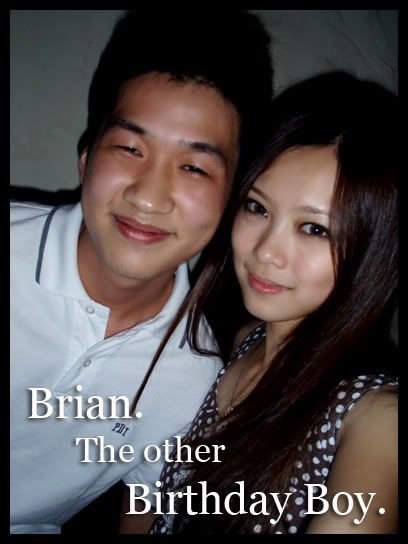 As compared to Jason, this boy drank so, so, so much! He was downing flamings, graveyards, tequilas and a whole lot of other alcoholic drinks where else Jason had beers and one graveyard?
Haha.
Oh, and my mistake. His name is spelt
"Bryan"
not "Brian".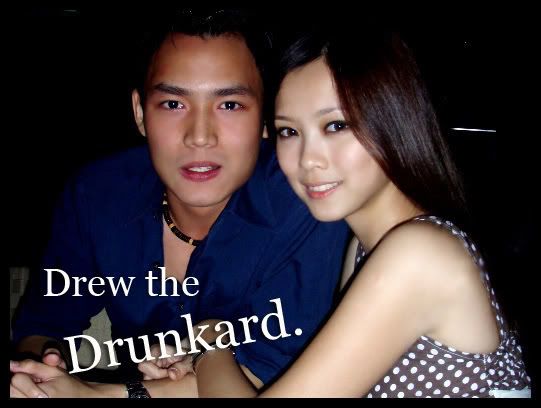 He got drunk... with
BEER.
Never mind that I can't drink. My own boyfriend can't drink either! So only one or the other is allowed to drink at a time.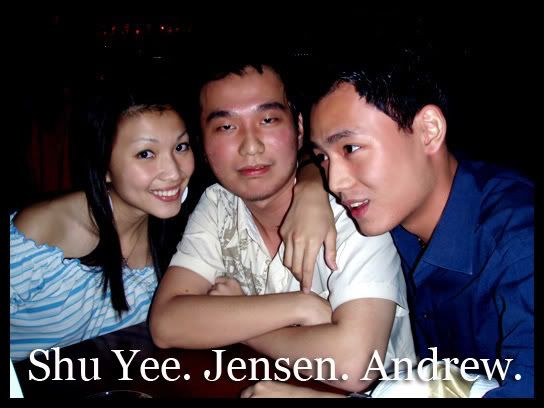 Tsk. 3 glasses of
BEER
and look at him. Just look at him.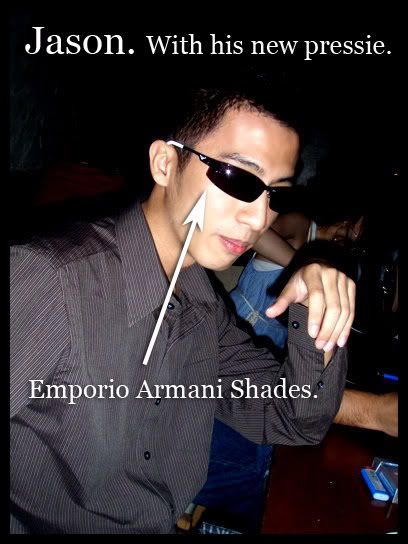 The boys got him shades for his birthday!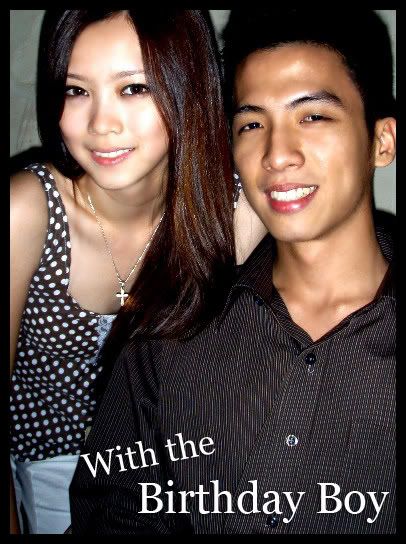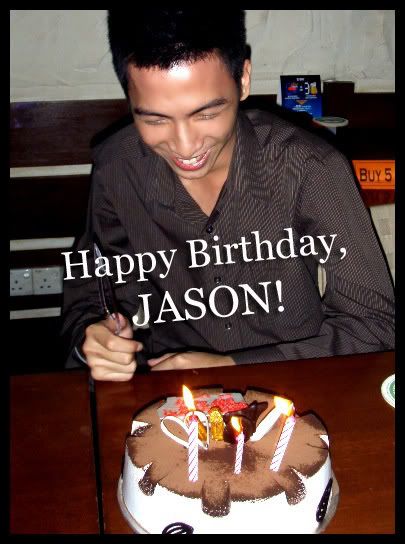 Hope you like the cake Jean and I got for you :)
God bless!
Pray your wishes will come true!