Chucky's Birthday
Friday, September 28, 2007
THANKS, JOMI!!
Ever so grateful to you for pimping my bloggy up.
I
LOVE
my new layout! This is exactly how I pictured it and
JOMI DID IT :)
Now all's left it my banner which is on the way!
Anyway, if you want
Jomi
to do up your blog, you can buzz him via e-mail:
lohjonming@hotmail.com
Depending on how
CANGGIH
you want your blog to be, the charges would range from
RM100-Rm400.
But it'll be worth the money,
TRUST ME
. He did all that for me (what with my fickle mind and constant alterations) in just
one day.
And we only communicated via
MSN.
Not bad, huh?
Go for it :)
You'll feel an awful lot contented once you have a pretty blog to stare at.
----------------------------------------------------------------------------------------
Chucky's Birthday @ La Bodega (22nd September, 2007)
You probably already saw
Sonzy's update
for this event so I'll try to keep the repetitive pictures to a minimal.
Sigh, I have to find something to motivate me to update faster.
I guess I could blame it on the fact that my line was out for 2 weeks and that I was also trying to do up my blog and all, right?
Ahh, better late than never, I always believe!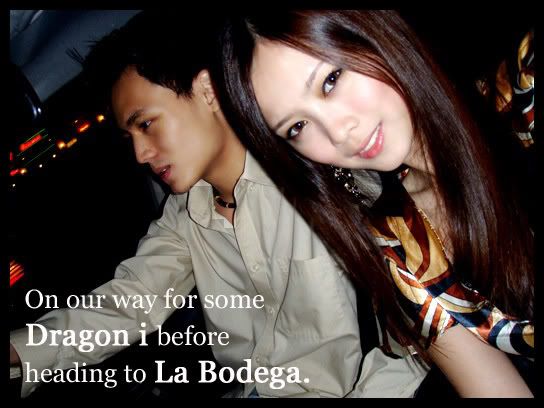 Dragon i's
food is
SO
overpriced. I have
NO
idea why we keep going there.
Ever since they changed the menu and took off
Me and Jean's
favouritest (I know there isn't such a word, don't bother correcting me) soup they served, I lost quite a lot of interest in the place.
Although, they still do serve reasonable: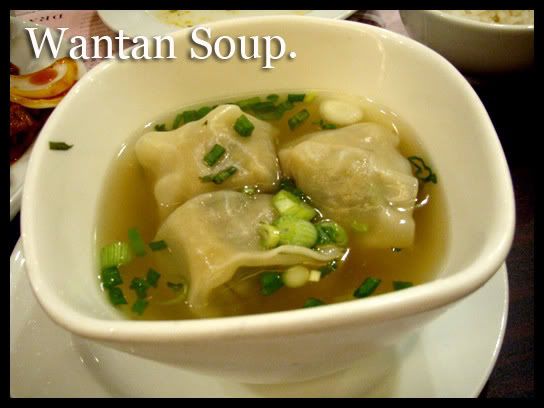 It's not bad but it's not great either.
Must fatten him up more.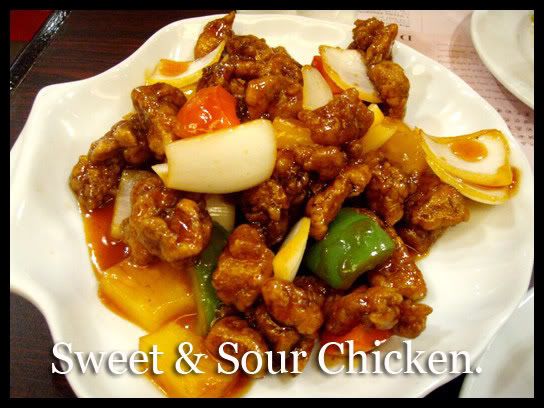 Andrew's favouritest dish.
It's really good. But somehow I feel we could get the same thing in any other Chinese Tai Chow restaurant. Seems tastier probably 'cause it's so expensive.
Sweet & Sour Chicken (Small): RM16/=
Okay,
THIS is MY favouritest dish
. I love, love,
LOVE
Szechuan Chicken. I may not be able to spell it right or pronounce it right but
BOY
, do I think this chicken is
YU-MMY!
Szechuan Chicken (Small): RM16/=
Vomit blood, man, the prices.
We need to find a good Tai Chow place to replace going to Dragon i.
Indeed the dishes are tasty and good, but I'm
SURE
there are other places who serve our favourite dishes rich in taste and fair in price amount, right?
And no,
Paris is OVERRATED
. Paris the restaurant, I mean. Their sweet and sour chicken is so-so only. Depending on the mood of the chef, I suspect.
Okayyy, enough about food! Let's get on to the subject in which I wrote for my main title:
Chucky's Birthday.
Picked up the girls (
Jean
not in pic) and we're off to
Bangsar!
I didn't know Chucky's name was spelled that way. That seems more like "Choo-kee" to me.
Anyway, "Chucky" is just a nickname for
Charles
which is his real name.
It's a nice place to chill;
La Bodega.
Poison.
Technically, in the long term, it is, isn't it? What it'll do to your liver and all.
When you start having breakouts and sallow complexion, you know your liver isn't working as healthily as it used to (normally when you've just started drinking alcohol a lot when you didn't before). But if you persevere, so would your liver and thus, complexion will be back to normal... but liver would not.
ִִֹ
ALCOHOL = POISON.
HOWEVER,
there's no harm in having a little now and then. You gotta have everything in moderation, right? Good or bad.
CONTINUING...
The minute we stepped in, everyone was entitled to taking a shot of alcohol.
I
couldn't possibly take one, I might just
OD
(honest, my alcohol tolerance is...
CMI
).
Sonia
had way too many drinks last night and was practically puking at the sight of alcohol.
Andrew
and
Jean
were designated drivers.
That only leaves...
(I almost thought I was spelling the plural of "leaf" when I typed "leaves"... discovered something new today! A word with the exact same spelling but 2 different meanings. There aren't many words like this, are there?)

70% alcohol content.
Like I said, I would
DEFINITELY OD.
OD = Overdose.
Just in case you're not familiar with the acronym.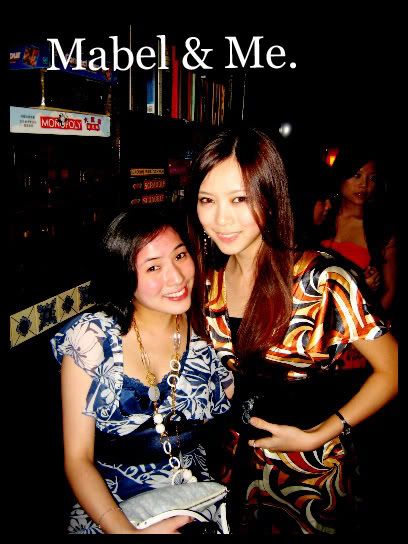 Alan
had a role in
Gubra
. Heard of it? He's also one of the faces of
Pensonic
. Oh yeah, he also acted in... erm,
Possessed
, alongside
Amber Chia.
Famoussssssss.
And now he's at my house all the time. I can ask for his autograph, if you want ;)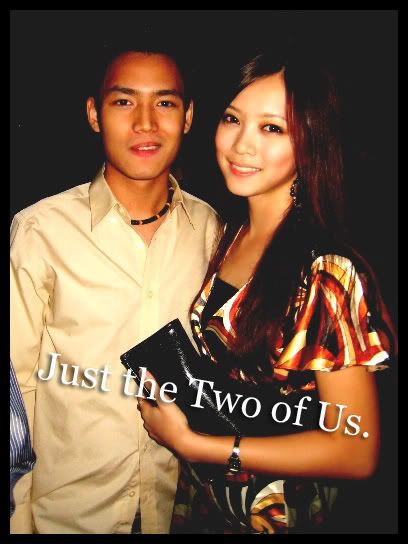 Our designated driver.
PFFT.
In the end,
I DROVE US HOME
. But we'll come to that later.
I know I'm lame.
Lalala.
We're blood-related siblings.
Jean isn't blood related but it's scary how she has the same surname ("Ng") as Me and how we're identical in the way we think and our likes, dislikes etcetera.
Ju and Jean are pretty red.
Jean, Son and I didn't take the
151s
but we did have a
Malibu
drink!
We're all addicted to it. It's the girliest, sweetest, yummiest alcoholic drink ever.
Much gratitude to Sonzy for introducing this drink to us. Now I know what to order when I'm in clubs or bars (instead of stealing off people's coke or other mixers).
Ju was
SO, SO
red. Haha. But amazingly, she didn't do any embarrassing stunts. Darnit. Would've like to witness some action, to be honest. Haha.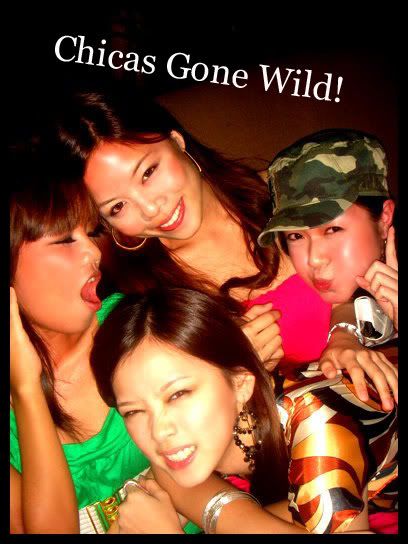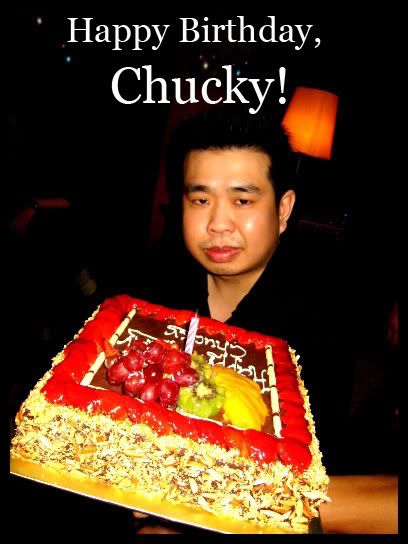 Hope you had a blast!!
Before I go, I just have to tell this.
Andrew
wasn't supposed to drink but when he went with
Joh
to meet all the millionaire (no kidding) professional poker players (who travel the world playing poker.. lucky buggers), they made him down a
151.
He came back smiling giddily at me and also drank half my
Malibu
(that's why I wasn't all that red in the pictures... didn't get to drink most of my drink) and drank all the other drinks my seriously
drunk
sister (Lena was
SO
gone that night) was offering us.
Not much later on, I suddenly saw him staring at
another 151
shot placed nicely in front of him. He was contemplating whether or not to drink it.
I kept saying no. "
You are so red already! If you drink that, you aren't allowed to drive.
"
"
No, really, I'm okay one. I'm not drunk or anything. I feel fine.
"
So I said,
FINE.
But I was
SO
driving. I mean, anyone who claims they are not drunk are mostly usually drunk anyway.
In the end, he was hopelessly drunk by the end of the night.
(If you recall, he got majorly tipsy with 3 glasses of beer... what more TWO 151s?)
I drove home with Jean in the passenger seat. Andrew spread eagle in the backseat and did some serious stunts.
So I told Jean to grab my camera and take pictures of him.
I swear, I merely suggested for him to unbutton a
COUPLE
of buttons but he went all the way and unbutton
ALL
his buttons and started posing really kinkily.
That's why I can't upload the pictures. It's waaaay to
X-rated
already.
And throughout the night, he kept making extremely retarded statements.
"
Eh, girls ar, girls ar.... what is brown.... looks like the sun... and has 1 strand of hair coming out of it?
"
Jean and I stoned. "
HUH?!
"
Both of us tried guessing but we really couldn't figure out what the heckers was
BROWN
, looked like the
SUN
, and had
1 STRAND OF HAIR
coming out of it!!
Andrew laughed and laughed and said, "
My nipple.
"