Home Cooked Dinner @ Cheng's
Sunday, December 30, 2007
Ti Cheng
went to
Melbourne
and came back looking dashing
(that boy lost weight! And in a good way too)
and a chef!
He made dinner for all of us!
I loooooooveee home cooked meals! They're the best.
Ti Cheng's Home Cooked Dinner @ His Place (23rd December, 2007)
Dress code was
formal
so you'll see the dudes looking very smart!
They always have a guy to girl ratio problem so there were only four of us girls. Jean and I didn't know it was formal attire so it's safe to say that half the girls were not dressed appropriately.
Our bad!
Anyhow...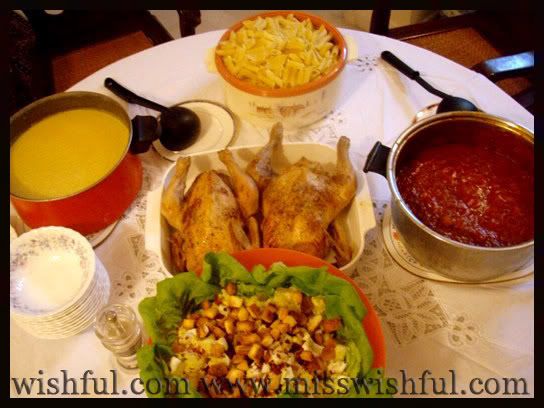 The scrumptious food!! It tastes as good as it looks!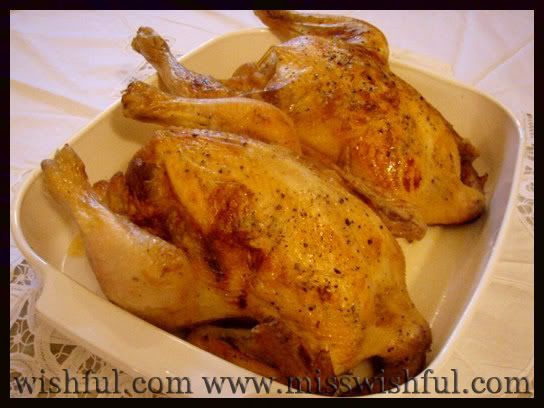 The mini turkey! Okay, fine. It's a chicken. But it sure was a good substitute!



Cheeehh waaahhh. Sparkling wine all. Okay,

FINE

. Sparkling

juice

. Pretending to be grown up :) We're still lil' kiddos.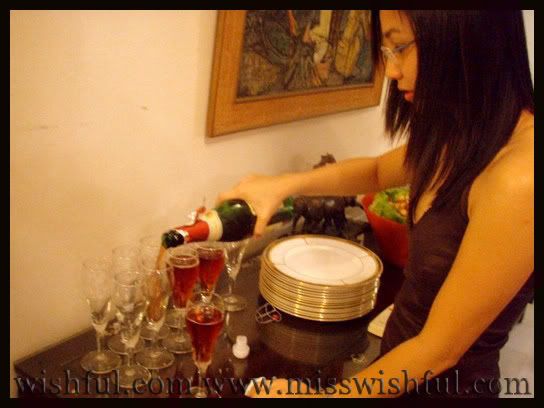 Audrey serving us the "wine".

Shannon trying to make Sheng feel better for wearing shorts to the party. 3 of us

(Sheng, Jean & Me)

were the only ones who came looking not so formal.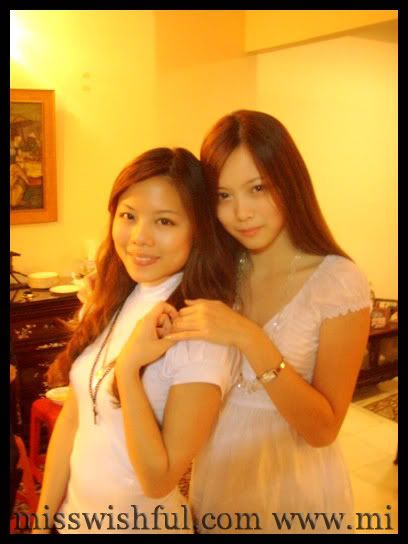 The dress code breakers.
Everyone; looking smart and ready to attack the food!
Andrew,
WHO WAS SLEEPING
, was running late. The most annoying thing was, he lives only a few doors down!!!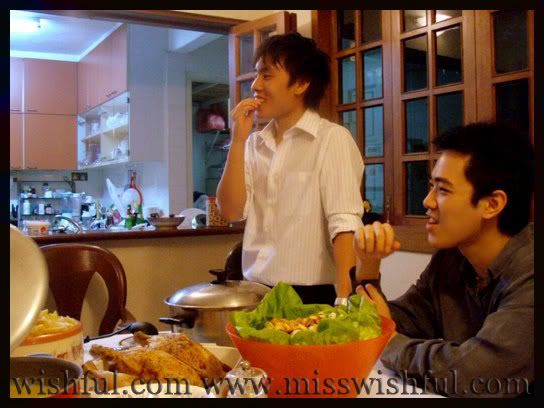 Shan & Brian nibbling on what bits and pieces they are allowed to nibble on.
Anyway, everyone couldn't wait any longer so we went ahead and dug in!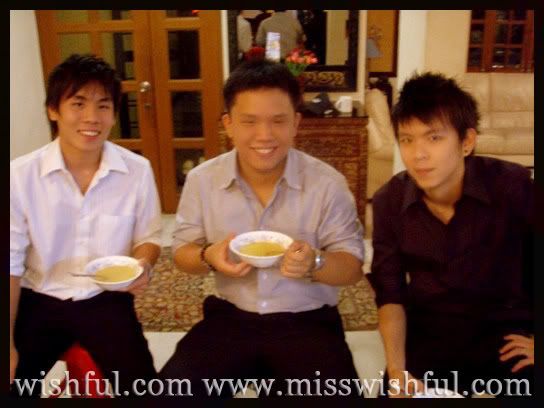 Shan, Wei & Mitchel enjoying their appetizer; Creamy Chicken Soup!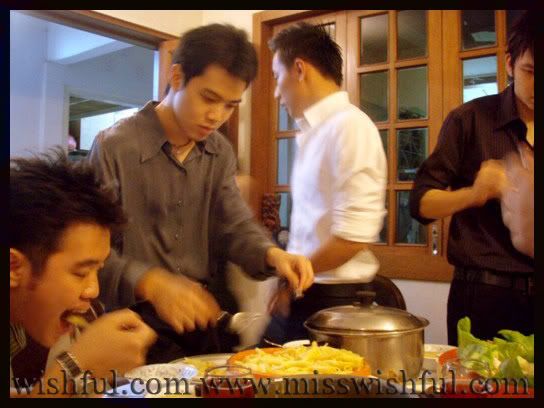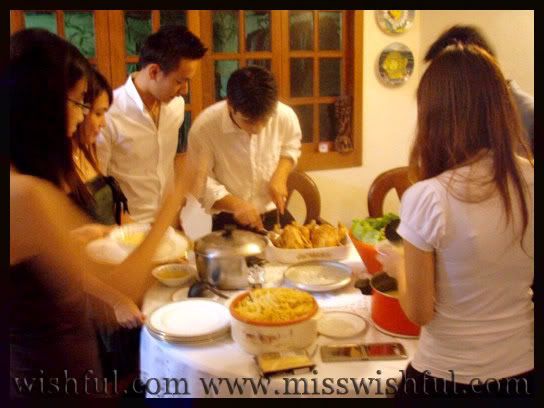 Cheng carving the chicken!
And finally...
The sleepyhead arrives.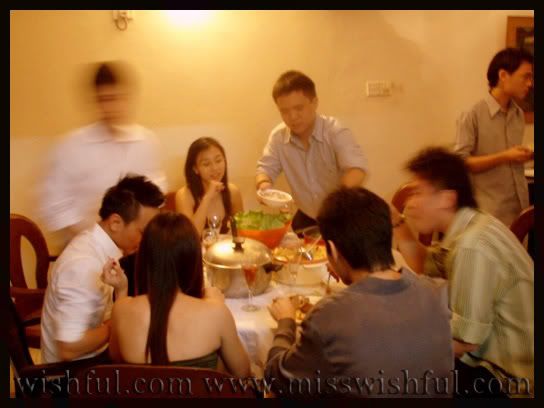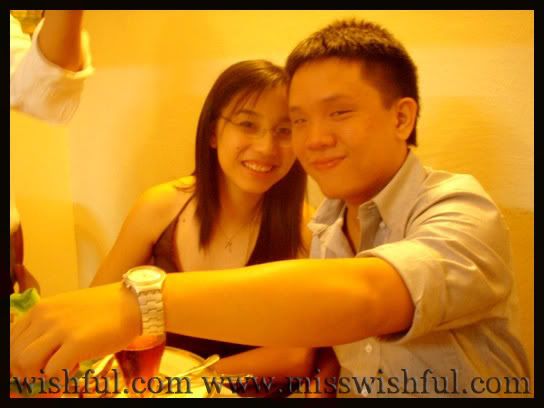 Audrey & Wei Leong.



Shierlin & Kim.



Jean & Sheng. Always the hardworking ones.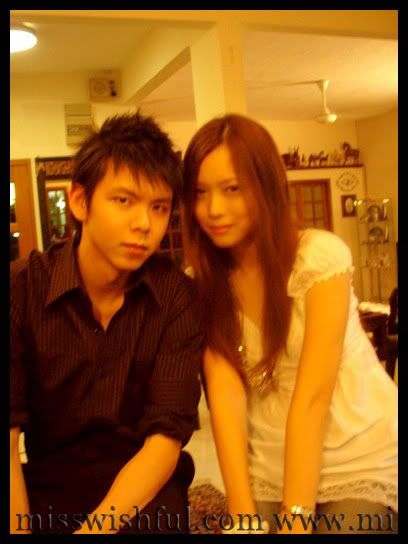 Mitchel & Me.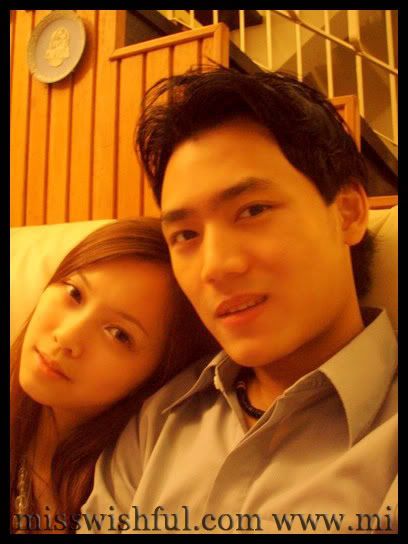 Me & the Annoying One.
After the
main course
, it was time for some
dessert!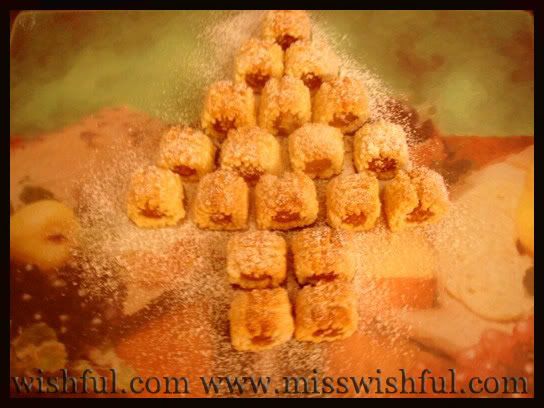 Pineapple Tarts!

I LOVEEEEE PINEAPPLE TARTS!!

Especially those made this way. Yums!! And look at how cute Cheng presented it!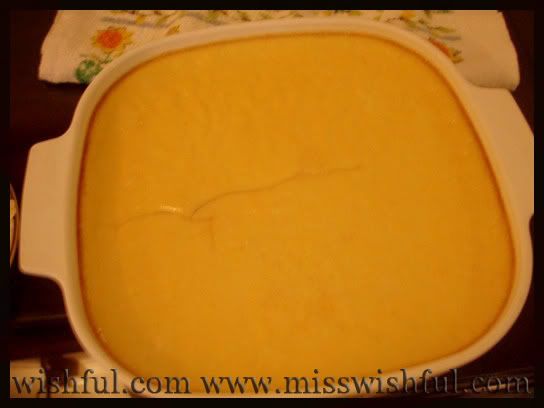 Egg Custard!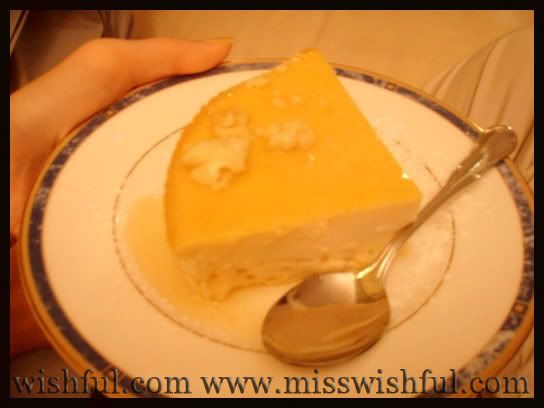 Oh, this was really good. Cheng's got talent. Honest.
After the grub, everyone got a little tipsy from the food.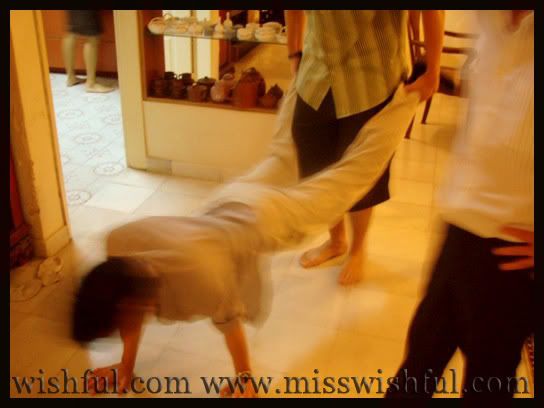 I've no idea how Andrew ended up in that position with Sheng. There were other various and interesting positions but I couldn't catch them in time. Besides, they might be slightly X-rated.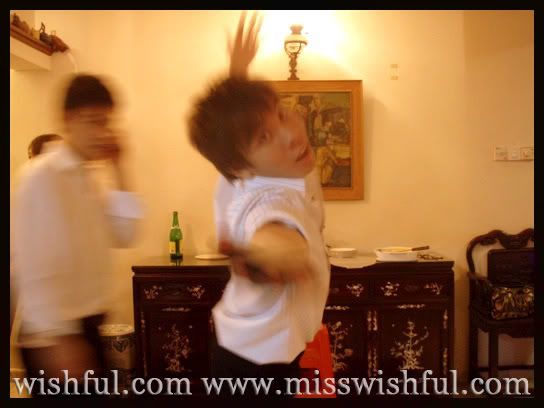 I don't know what Shan's doing really.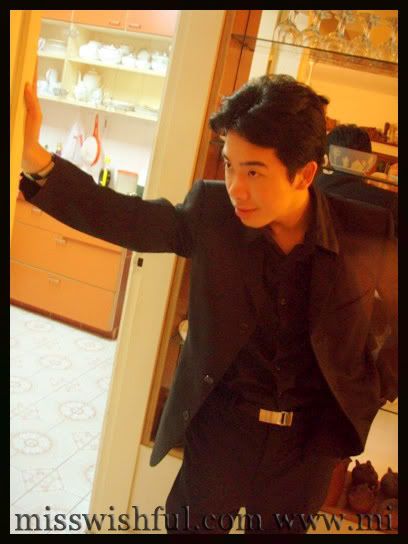 HEHEHEHE!!!

Meet Wai Black!!
Wai Leong a.k.a Mr. Pitt!
Jean & Sheng bought gifts for Cheng!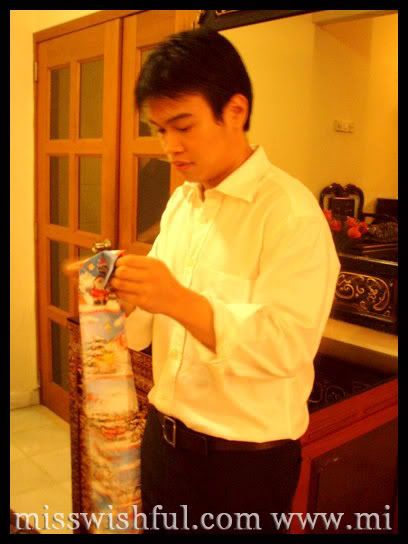 Chef stuff! A kitchen knife & long chopsticks!
Oooh, and I caught Drew checking himself out...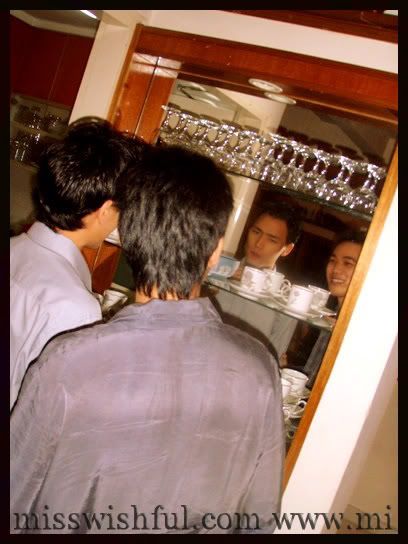 He is

SERIOUSLY

full of himself!!! Keeps on going on about how he looks like Michael Scoffield from Prison Break

(Wentworth Miller)

. Sheeessshh!!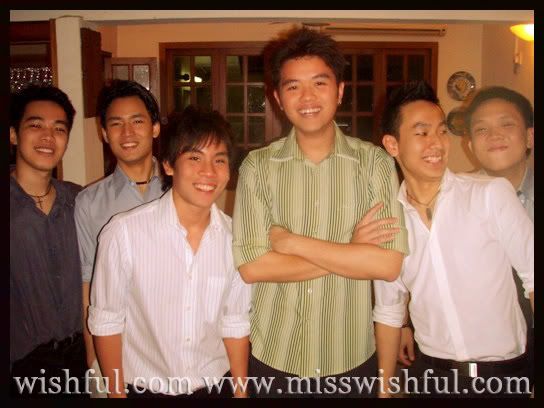 L-R: Brian, Drew, Shan, Sheng, Kim & Wei.
Group Picture!
Thank You, Cheng!
Dinner was awesome :)