Dinner @ Bangkok Jazz & Chilling @ Lecka-Lecka
Amazingly, I actually have found time to blog...
2 posts in one day!
This is the most efficient I have been with my blog.
I am really proud of myself, really.
Anyway, this is gonna be a quick one because Jason and I bought
South Park's Season Ten
and we're supposed to watch it soon!
Dinner @ To Dine For, Bangkok Jazz, KL (18th October, 2007)
Bangkok Jazz
is the bar downstairs and connecting upstairs (which is also part of Bangkok Jazz) is
To Dine For.
Deciding on what to eat!
We ordered
5 dishes
in all but these are the few that is a
MUST
when you dine here: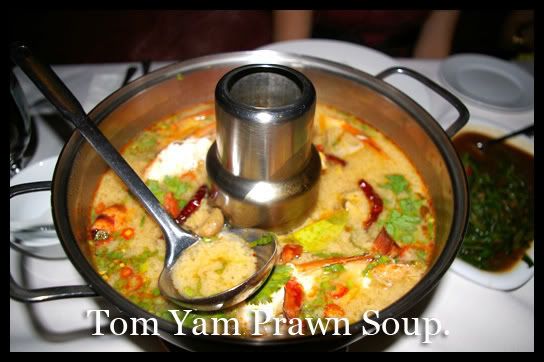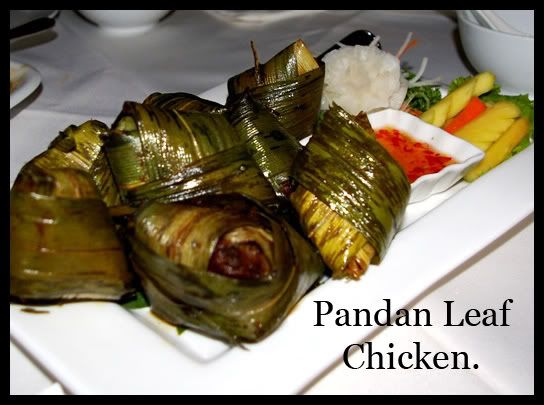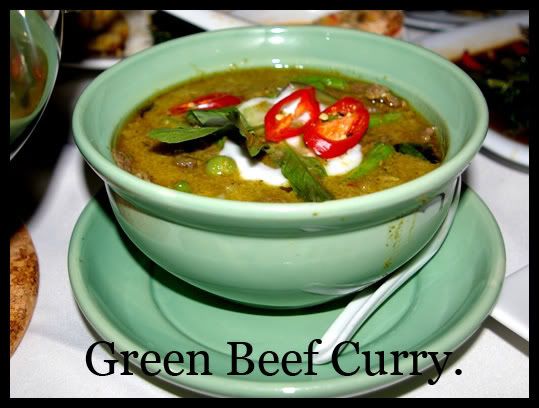 These dishes are some serious Thai stuff. It's almost as good if not better than when I was in Bangkok. Honest.
Well, actually, not so much of the
Tom Yam Soup
(it's good but not great) but the
Pandan Leaf Chicken
and the
Green Beef Curry
were
VERY
authentic Thai.
Or at least, really super tasty.
After dinner, we met up with
Sonia, Marcus
& a bunch of others to...
Chill @ Lecka-Lecka, Starhill (18th October, 2007)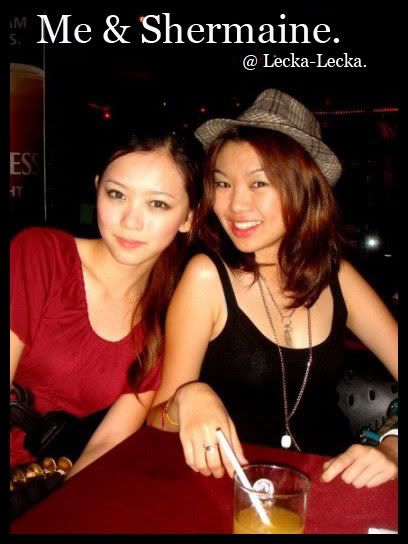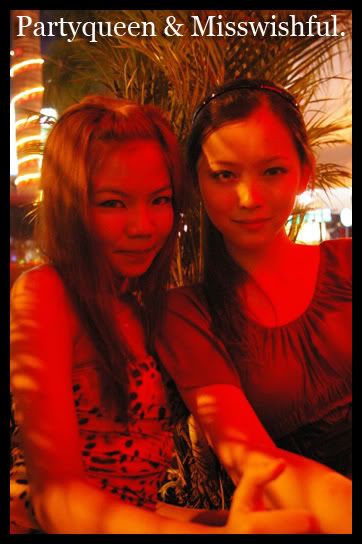 Took some random pictures of the place: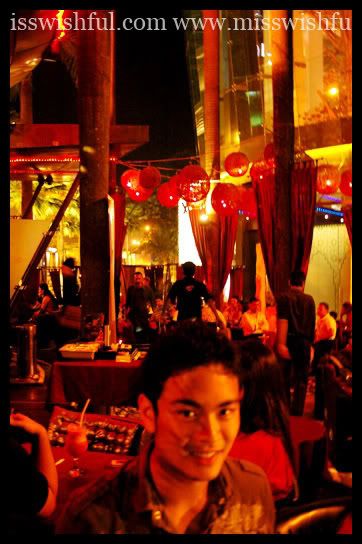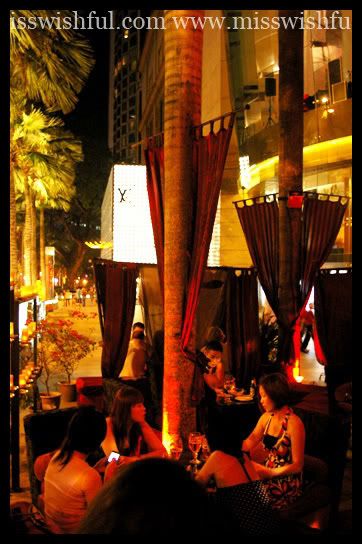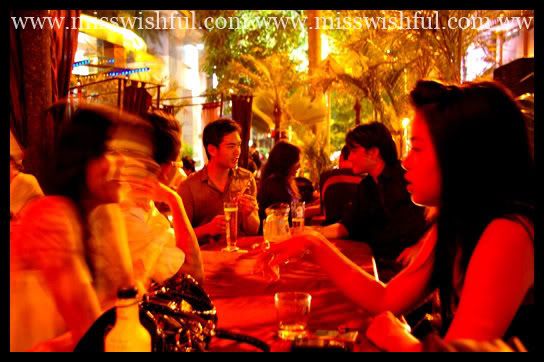 The place is definitely a nice place to chill but...
THE SERVICE WAS HORRIBLE.
Actually, the
STAFF
was horrible.
Honestly,
Lecka-Lecka
staff's
ridiculously
rude!
And there was this especially one
really
annoying guy. Well... he could've been having a really, awful bad day. Well, he'd better be because if he was seriously like that every time, he'd probably get beaten up a zillion times already.
I swear I could've taken him.
Grrrr.
Anyway, I actually had a good, knowledgeable night that night.
We played a really fun game that needed the use of your brains! My favourite ;)
Girls Vs. Boys.
We'd throw general knowledge questions to each other and the opposing team had 3 guesses and 2 minutes to answer.
I learned a lot that night including:
1. "Volkswagen" means: People's car.
2. BMW's slogan is: "The Ultimate Driving Machine."
3. Pasta was originated from China.
And loads more! Can't think it off the bat right now.
I hope the boys got to learn some questions we girls threw at them, haha.
Honestly, if you've run out of things to go, this game is a great way of passing time. Plus, you exercise your brain which is good too!
Anyway, got to go now! Until next time!