Church Picnic @ Belcarra Park
Church Picnic @ Belcarra Park, Coquitlam (20th of July, 2008)
Outdoor service! That's Pastor Teddy there doing his thang. He's awesome :)
After worship, it was time to dig into the grub!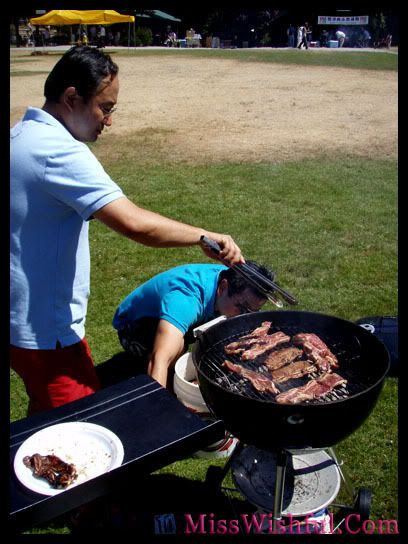 Barbecuing pork or beef. I can never get them right when they're barbecued. Taste both the same to me!

There was a table
FULL
of food and since most of the members of my church are Korean, there was a massive amount of Korean food.
Ram & Me. He's sucha geeek.



Pastor Teddy, Me, Jessica & ... Ah, I can't recall.



Ram, Me, Caleb & Caleb's Mummy, Christime. Isn't he the sweetest thing? Poor darling tripped and fell and hurt himself (that would explain the bandages criss-crossing his adorable face).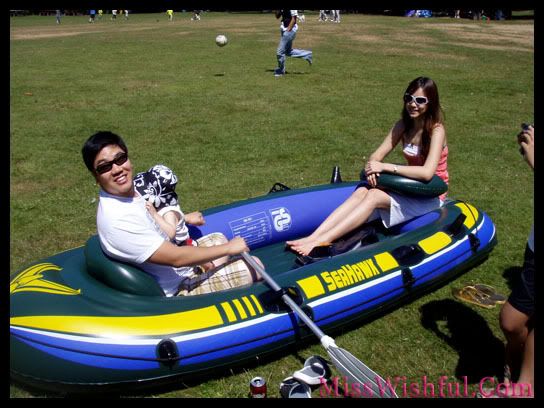 Ram brought out his rubber boat, SEAHAWK.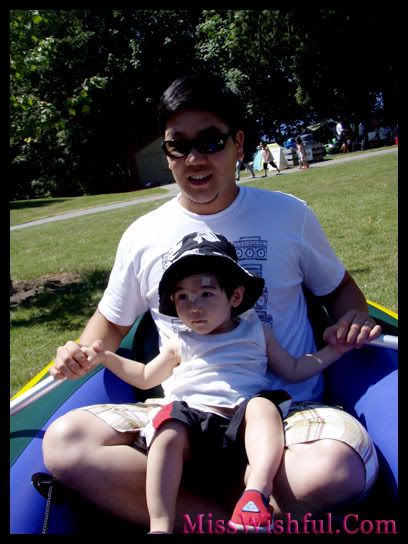 Father & Son.



Awwww, shucks! He's so adorable!



The folks from the Korean Ministry.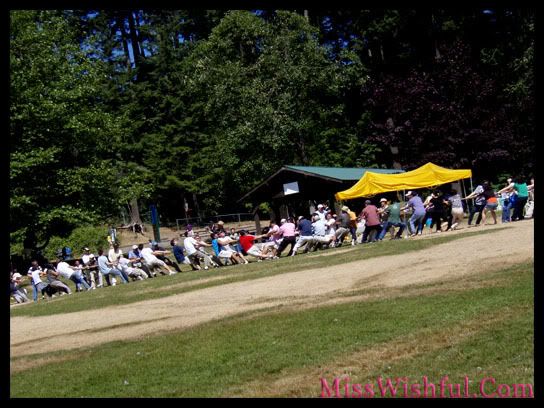 Evidently having way more fun the us in the English/Youth Ministry.

Soon after, we took Ram's rubber boat out to the sea!
Soaking up the sun. And mind, I forgot my sunscreen... currently suffering from a horrid burn. And nevermind if it has a spaghetti strap tan line, my hair was covering the middle part of my back which makes me tan look so darn awkward! Red left shoulder, white spaghetti line, red left back, white back, red right back, white spaghetti line, red right shoulder. Horrible. Funny how my whole body is red

(about to be black soon)

and white all unevenly spread but still, my face remained the same? Peculiar.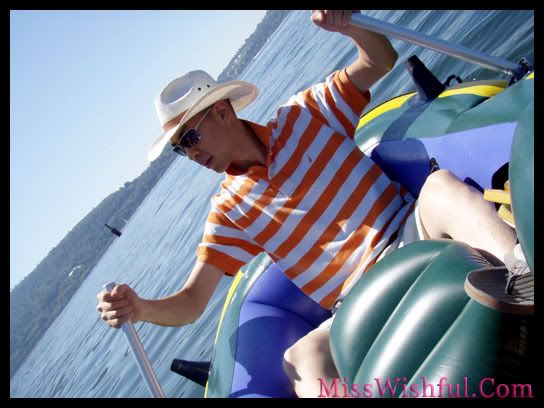 The rower. Hehe, made him do all the work!



We went pretty far out. That's Wisdom over there. Definitely can't beat our super cool SEAHAWK name for a boat!



GEESE!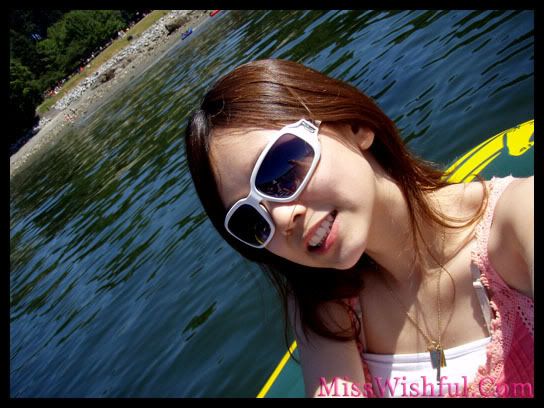 ME!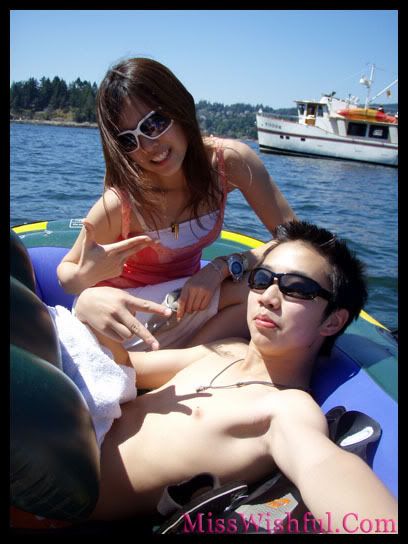 Me, Matthew & Wisdom.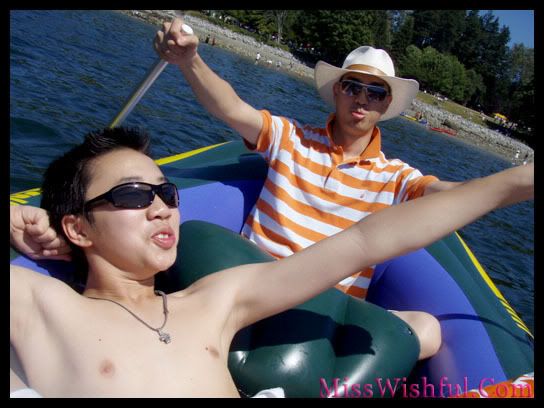 Matt & Ram.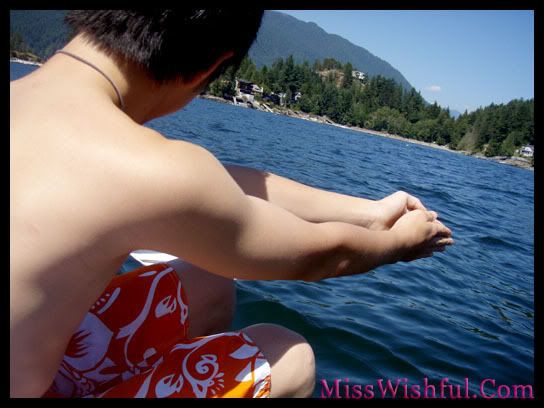 On his way to plunge into the icy water.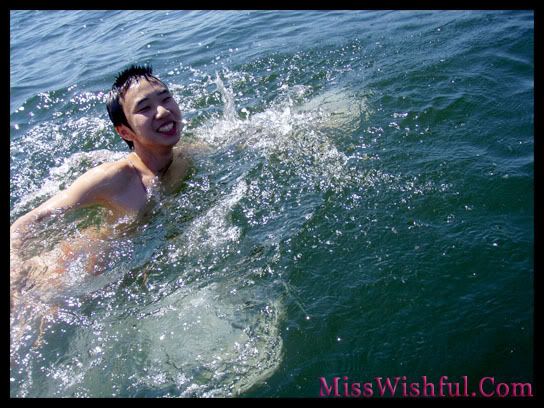 LOL.



Threw in some floats 'cause Matt got a lil' woozy after a while.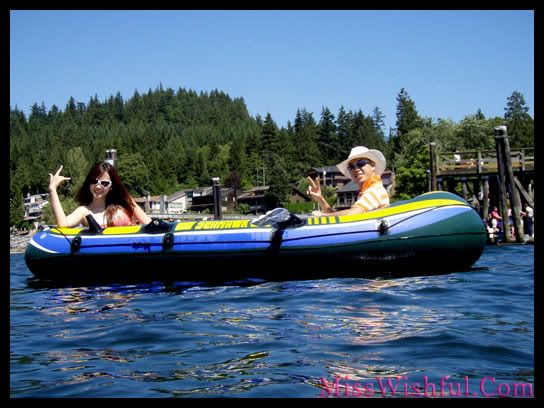 Wheee :)
Had the prickly feeling of getting far too much sun
(especially since I was without the sunscreeen!)
so I got out the boat and gave up my seat to a cute bunch of kids.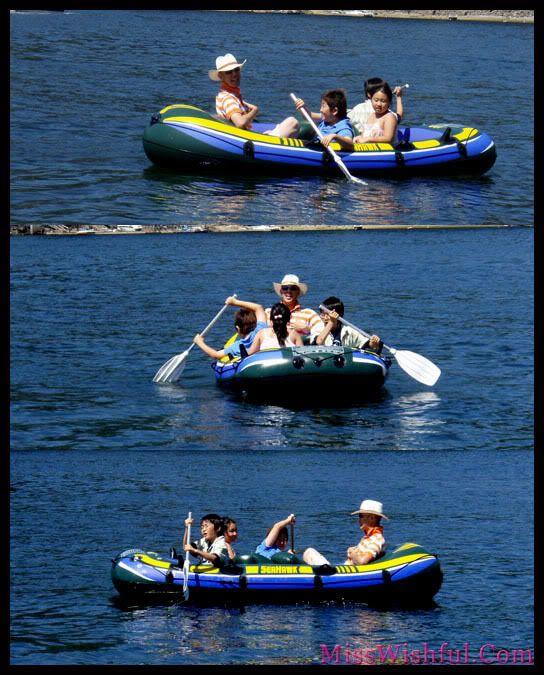 Tsk! Look at how Ram made the work. Exploiting the poor kids!

Oh, and I saw a seal too! It was swimming so close to shore which was pretty cool. But couldn't get a picture of it because by the time I grabbed my camera out, it disappeared.
Ram & the kids got pretty darn close to it and one of the kids even claimed that he counted 6 whiskers on the seal. And not evenly distributed, mind. 4 on one side and 2 on the other.
Cute kids ;)
And that's all for now, folks!
Last weekend of fun before hitting the books!
(FINAL exams in 3 weeks!! Yikes!)