Korean Barbecue & Deanna's Annual Barbecue Party
Korean Barbecue Dinner @ Kyeong Bok Gung (5th of July, 2008)
Got the Korean guy to take me to a Korean restaurant ;)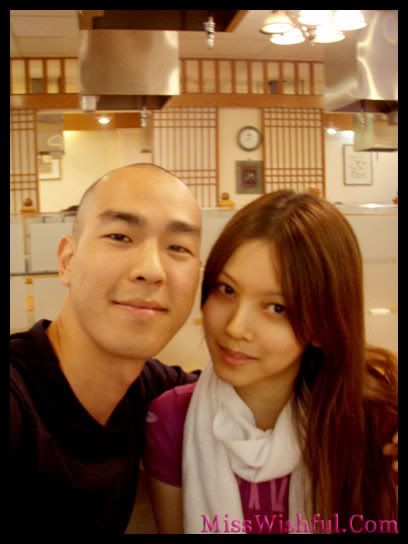 Ahram & I.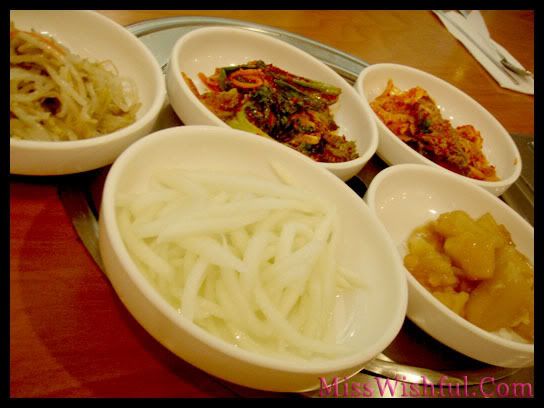 The traditional Korean mini dishes.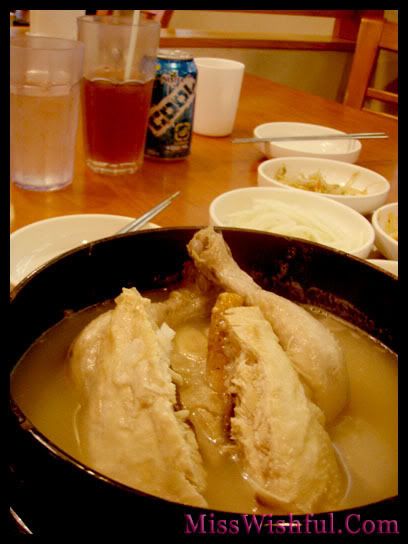 I know the place is known more for barbecued stuff but I felt like Chicken & Ginseng soup

(one of my favourite Korean soups!)

so there it is. Tastes waaaay better than it looks.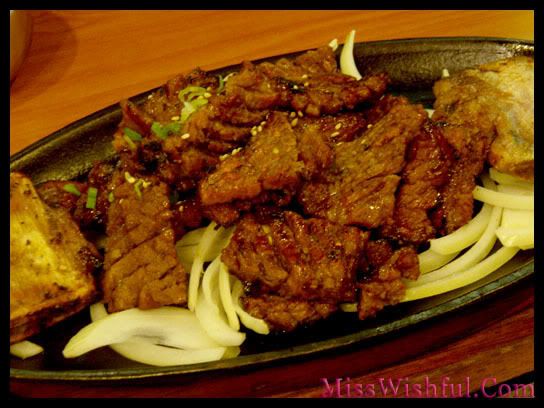 Barbecued Beef Fillet. Really good.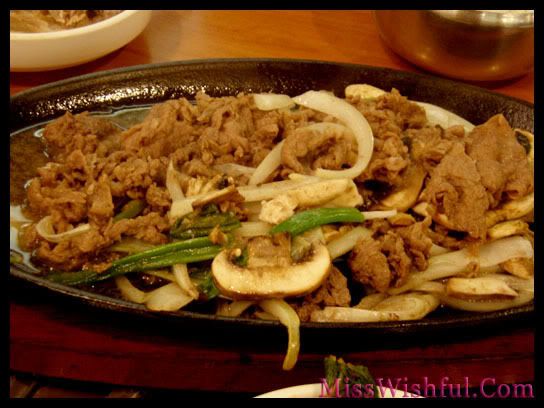 Anything with mushrooms can never go wrong but who knew how right this dish could be! Lovvvveeed it. Super yummy. Sweet, salty & sour. Favourite combination.

----------------------------------------------------------------------------------------



Deanna's Annual Barbecue Party @ Jericho Beach (6th of July, 2008)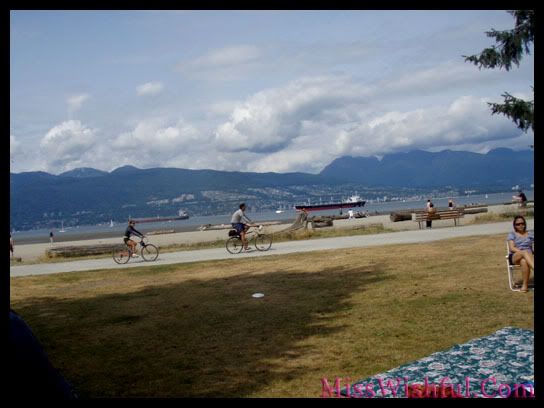 @ Jericho.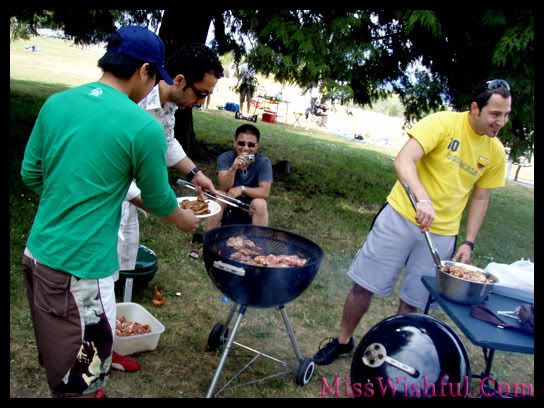 The pit.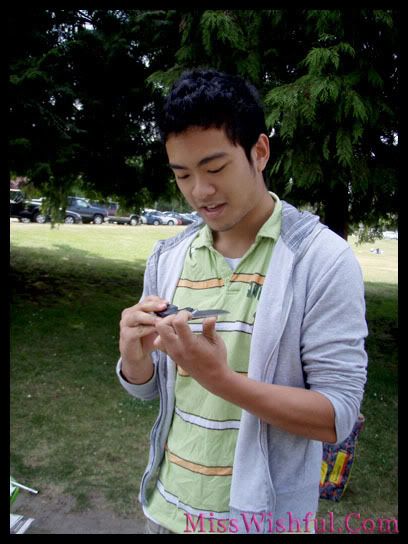 Jay examining how sharp the knife was.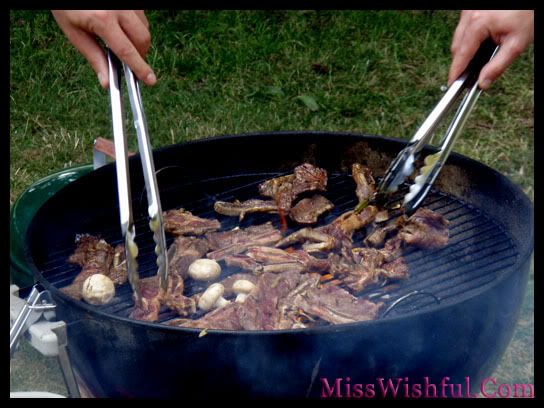 Mmmm... beef & pork steaks. And do I see mushrooms?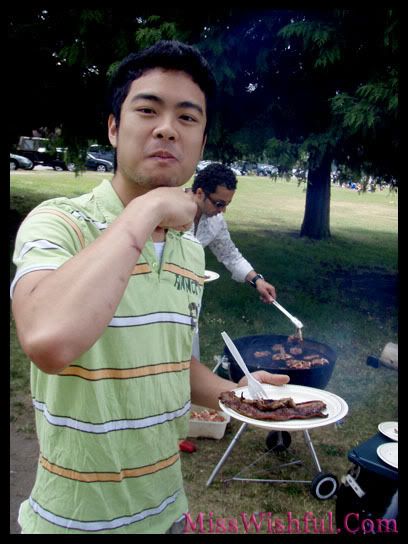 Jay stuffing some pork in!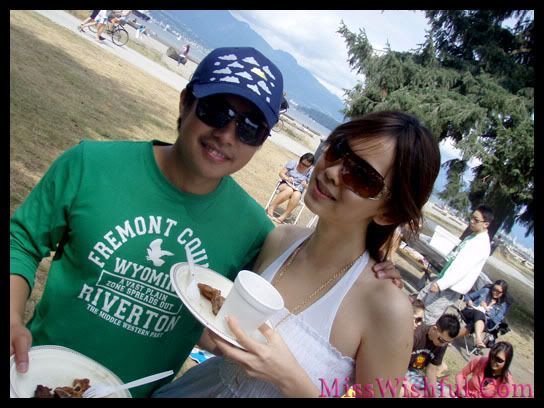 Randy & Me.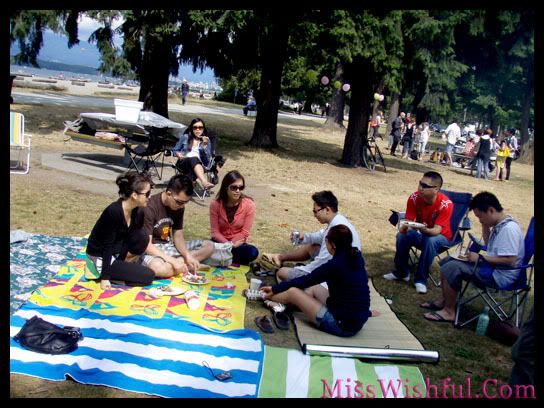 The other guests.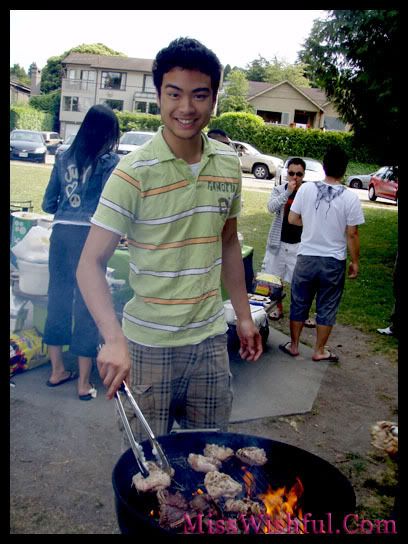 Our chef.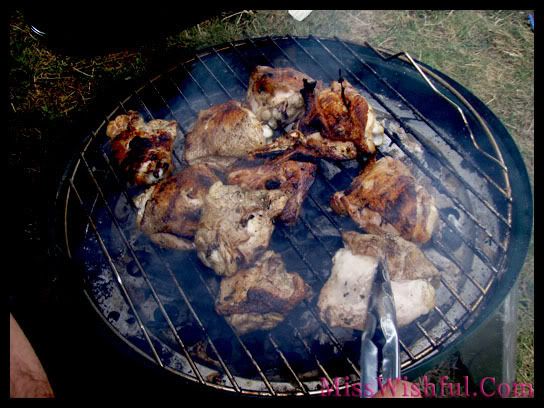 Jay's impromptu chicken thighs! Who knew with only lemon, salt & pepper and thyme (and half hour of marinating), a chicken could taste sooo good!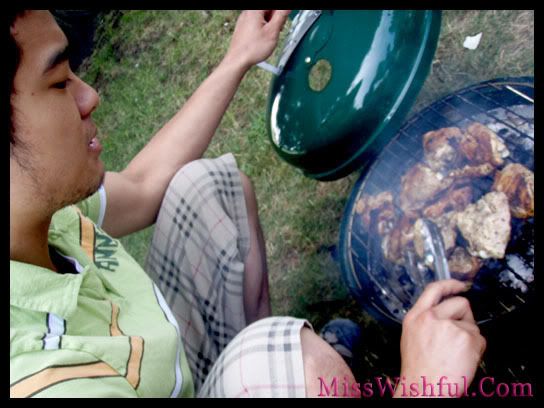 I've thought Jay well on our Malaysian ways of cooking.



Jimmy at the pit with 'em hamburger patties.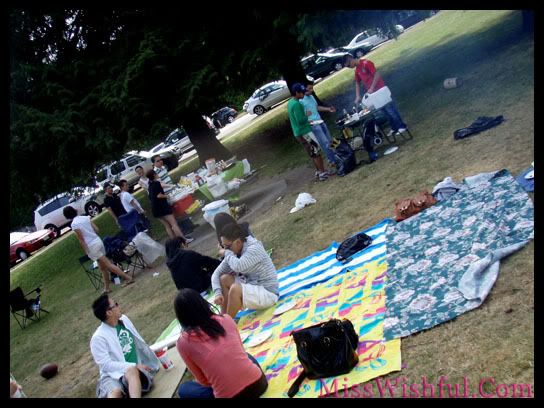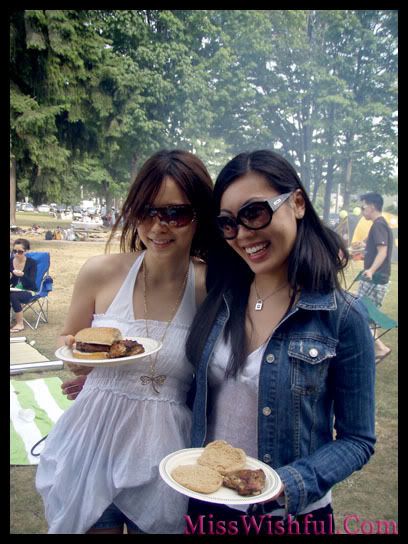 Me & Pam.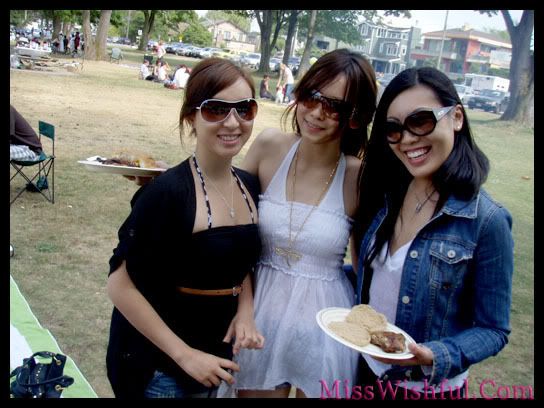 Us with Deanna, the hostess of the barbecue.



Enjoying my meal by the beach.



The beach, the food & the breeze... purrfect.



It was low tide @ Jericho!



I didn't want to surpass the mud at first.. didn't intend on sticking my foot in something that looks so similar to poop but Jay eventually got me to do it. No regrets though! After the whole mud business, the rest of the area was pretty all right to walk in.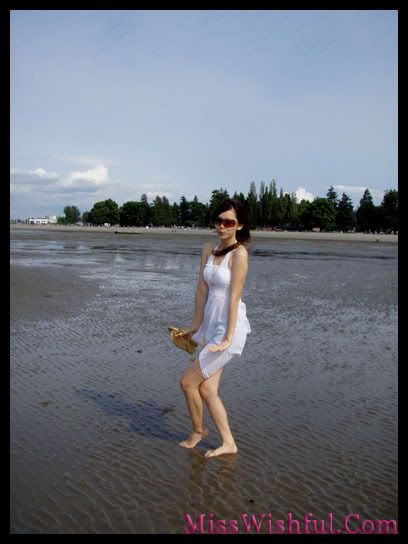 Doing some Marilyn Monroe pose because my top kept flying up.

Got Jay to do it too: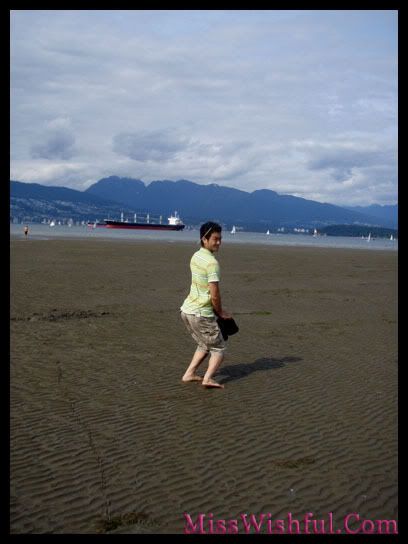 LOL!!

(He is sooo gonna kill me).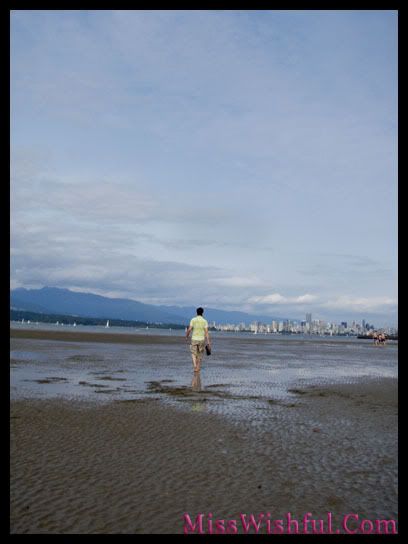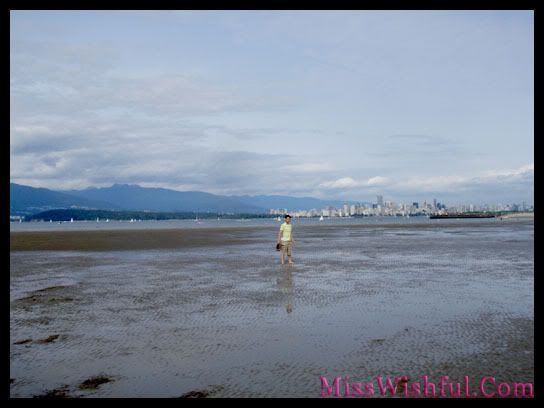 Check out the city at the background.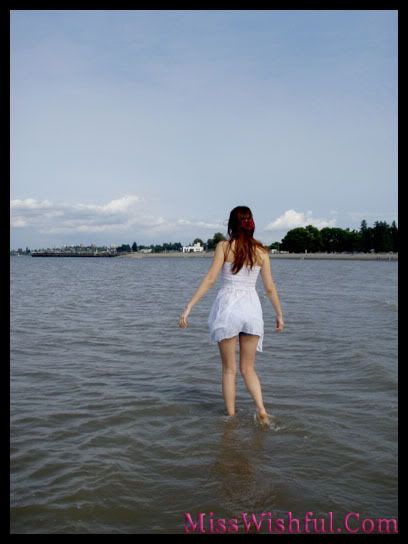 Walking on waterrr. Not the cleanest water though...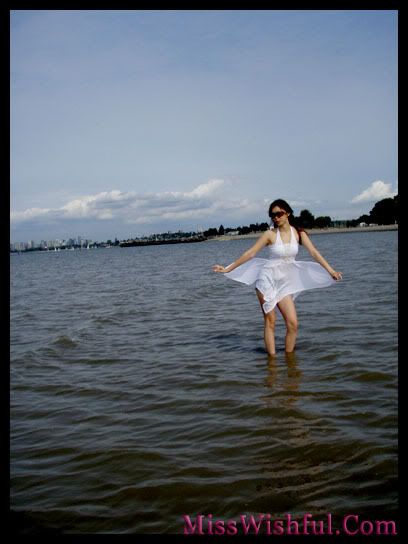 Hahahah. My super poser pose.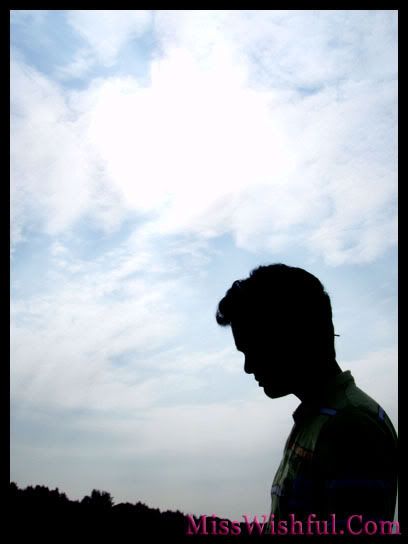 Jay's super poser pose. I think it's cool apart from his afro-like hair.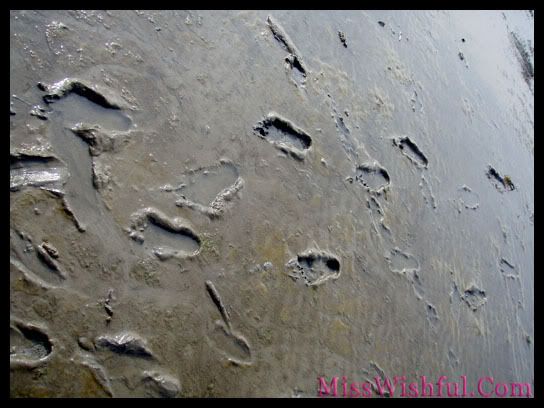 Footprints in the mud.

And I played Volley for the 2nd time ever!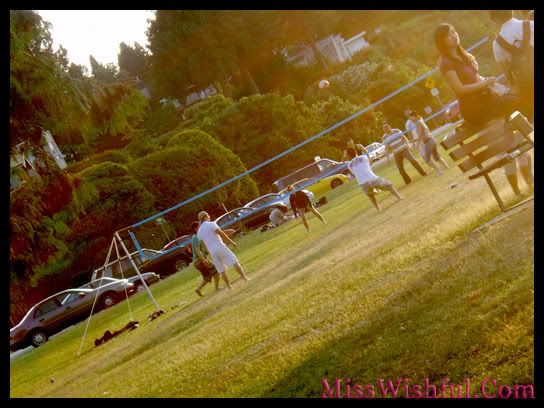 I wasn't too bad in it too! I really like playing Volleyball. Probably because I had a great team.
And my team won too!
3 out of 5!
Which meant we won the bet!
The loser team would have to crab crawl from the court to the barbecue spot.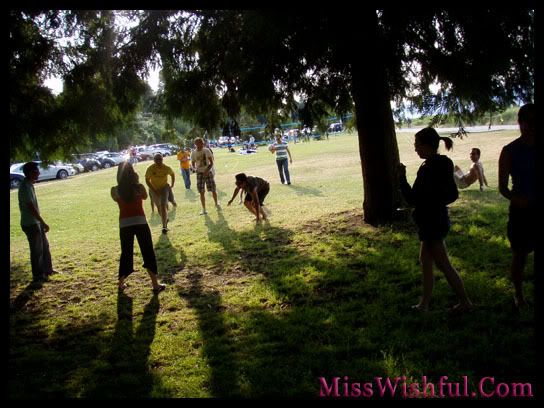 Caught it a bit late but they were all crawling just like the dude of the far right.

And for dessert, we made
smores!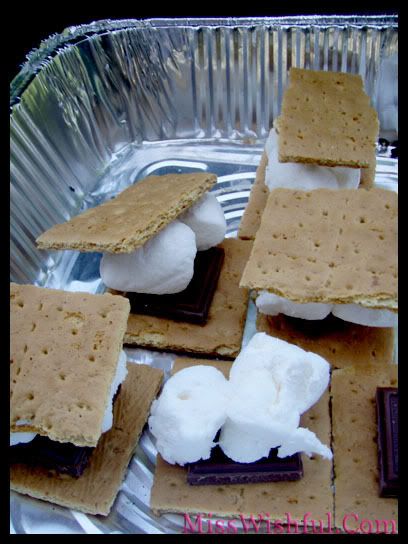 First time having smores. It's supposed to be melted chocolate and roasted marshmellows sandwiched between crackers.
Extreme indulgence. I had 3 of these. It was sooooooooooo good. And soooooooooo bad for me.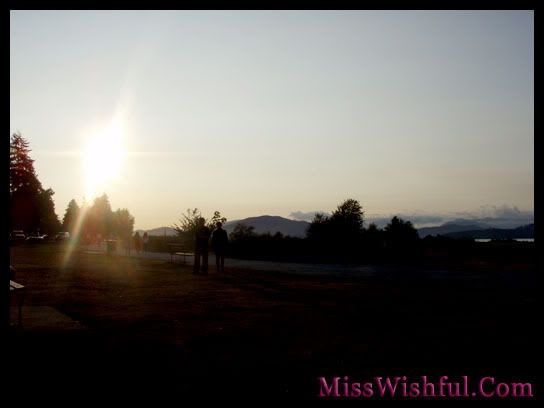 Perfect end to a great day :)