Andrew's Birthday a.k.a Merdeka!!!
Thursday, September 6, 2007
UPDATED POST: VIDEO UPLOADED.


NO, I HAVE NOT GOTTEN MY INTERNET LINE BACK.
I'm actually in Andrew's place being a internet parasite.
But I can't help it!


My fingers are seriously itching to blog.
I'VE GOT SOOO MANY UPDATESSSSS.
And no internet!!!!


So annnooyyyinngggggg!!!!!
Initially, I wanted to post the most updated event which was

our performance for Hannah T's gig at Mardigras.




Thing is, I didn't fully edit the pictures and Andrew's computer doesn't have Photoshop!!
Grrr.

So cannot post it. I mean, already I am superbly outdated and haven't even finished posting up

my Melbourne trip

, so I thought I could try to be a little up to date and post up the Hannah T thingy.
However, I did finish editing

Andrew's Birthday countdown.




Yep, I brought him out for dinner :)
Well, technically he drove larr but I spent him!
Andrew's Birthday Dinner @ Umai-Ya, Uptown (30th August, 2007)
Yep, Andrew is actually a Merdeka baby.
So I brought him out the night before so we could countdown together-gether lor!
Not bad lar, I mean, whose birthday got a whole lot of people in Malaysia (and in Melbourne too I heard) celebrating (eventhough they're not technically celebrating the same event) and got somemore got fireworks and all that jazz?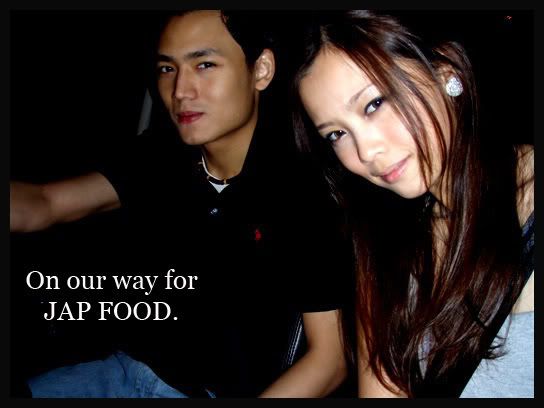 Oh, from now on, all my fonts are going to be boring. TAKES TOO MUCH TIME PUTTING HAPPENING FONTS!!!
If you want me to be efficient in blogging, you got to put up with my ugly fonts!
Anyway, this Jap restaurant in Uptown is just beside the new Starbucks.
And honestly, I think it's really good! Very nice ambience (considering it is in Uptown) and the food was definitely up to my standards.
This is coming from a person who says... SUSHI GROOVE, 1U SUCKS BIG TIME!!
Seriously, I think my taste in Jap food is quite high. And not a lot of Jap food is up to my standards.
I like Sakae Sushi because it is cheap only. It's the best cheap Jap restaurant (Sushi King and Genki Sushi are oudated already).
Anyway! FOOD: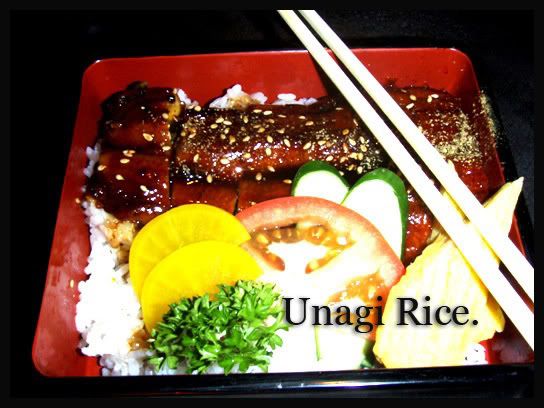 What Andrew had. His favourite Jap food.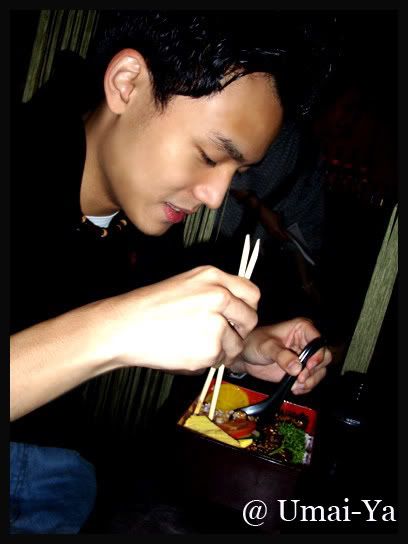 The fatty bom bom.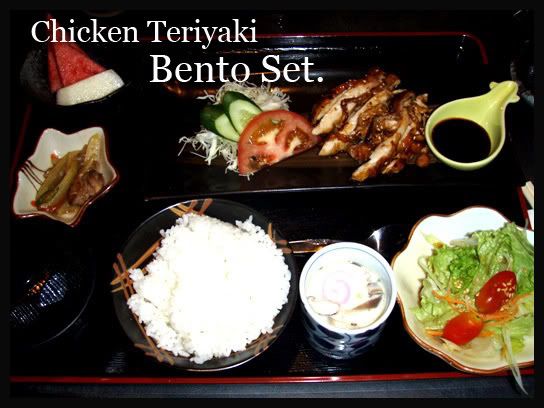 My food! Mmm. Was really good. I LOVE Bento Sets.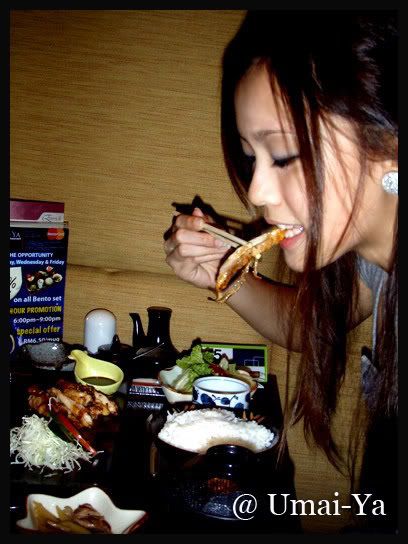 Yum yum.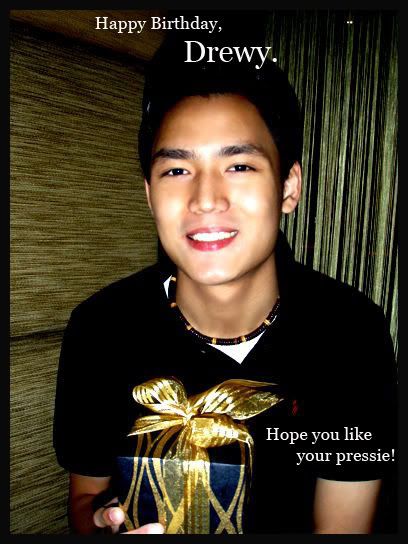 That's if you're interested in knowing what's inside!
I honestly hope Maxis will be efficient and would fix up my line tomorrow. Or else... you'll only see my updates on Monday.
Anyway, I think Andrew was happy enough with the dinner!
Next, we went over to...
Mardigras.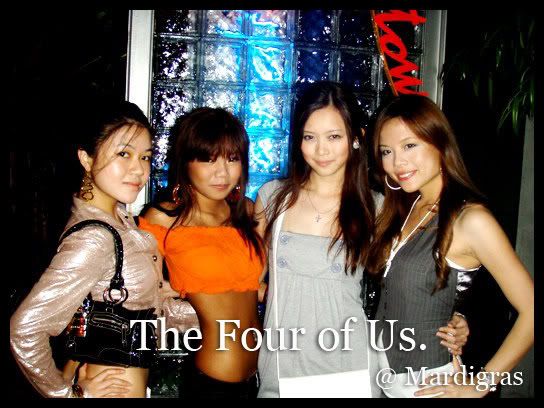 Mardigras is like.... the PJ Maison. Honestly.
And no, it ain't a good thing. We didn't stay for long...
But we did take quite a bit of pictures: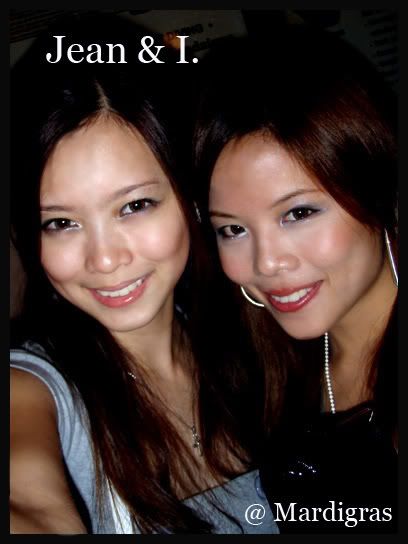 Word that reminds me of Jean: Gold.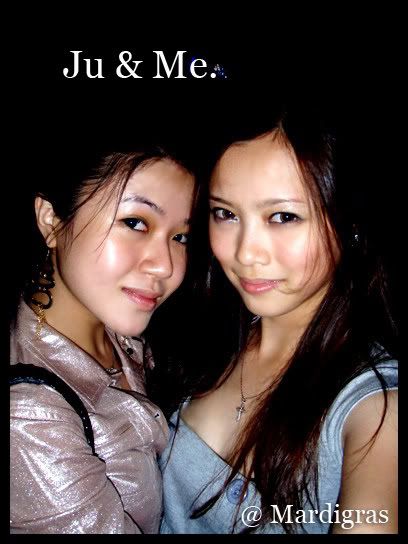 Word that reminds me of Ju: Ventilation.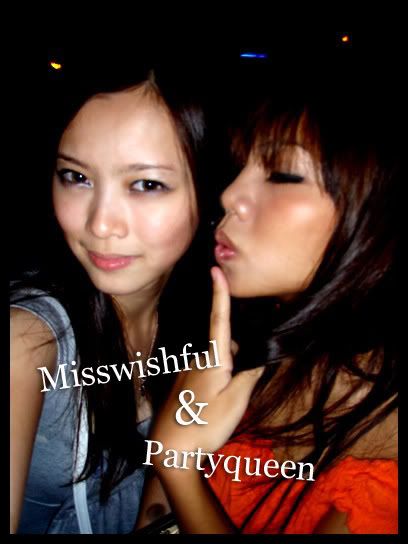 Word(s) that remind me of Son: Don't mess.
The other faces we bumped into: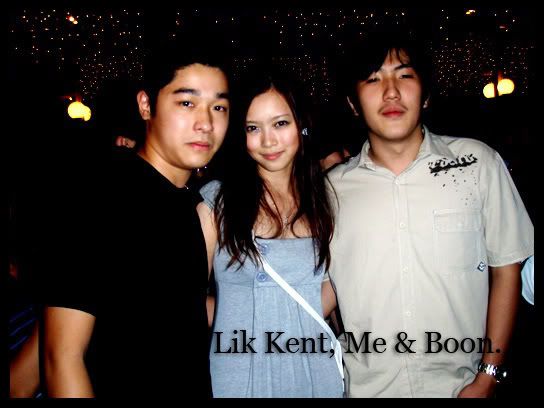 SCREAMS. Way too long I haven't seen these dudes! Still look the same though. Boon probably fatter. Hehe.
Sri Kdu's Blue Team Cheer Captain.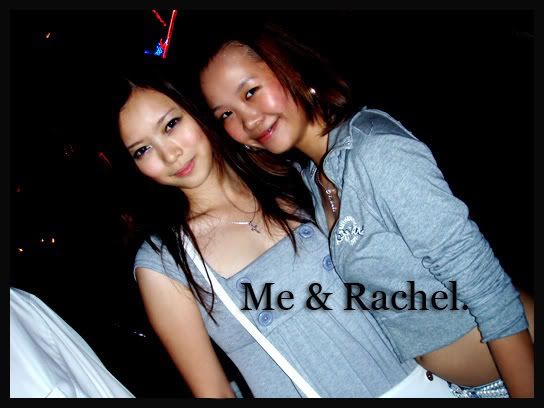 Last year's SMKDJ's Unggul Team Cheer Captain.
Our fifth member of Goldylox.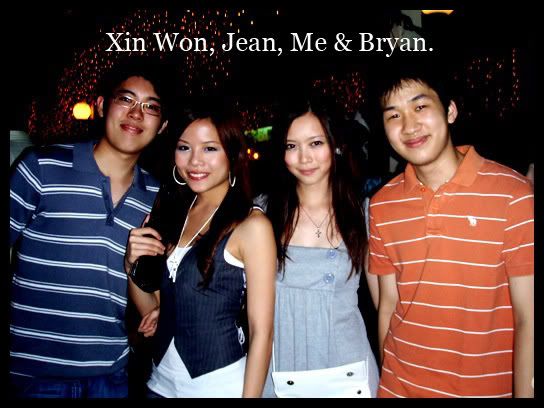 SCREAMS AGAIN. Haven't seen them in ages too! They still kinda look the same too. Haha. Not that it's bad!!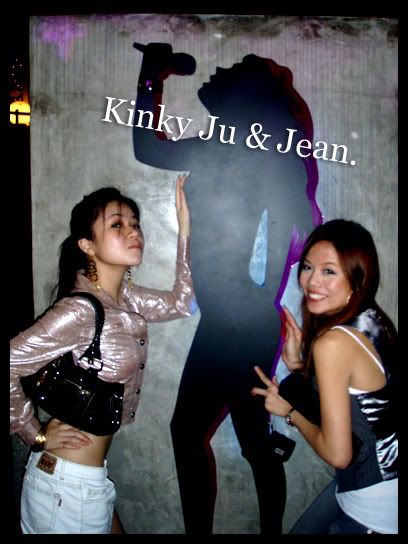 HEH. Oh, yeaaahhh.
Our turnnnn!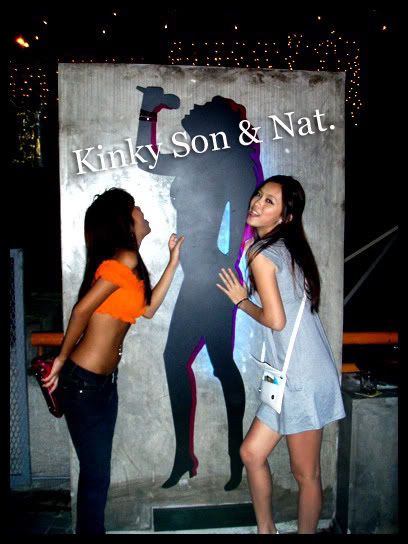 And then it was off to Joy's place to catch the fireworks from the high-rise crib!
But then...
SO DARN JAMMED!!!
So we missed the fireworks :(
We did get to see the fireworks in GENTING though. Really teensy sparks but not bad lor! Can still see, haha.
Those who were at Joy's:
The boys: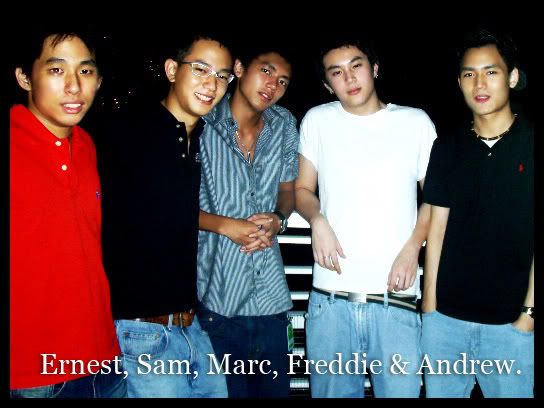 Dunno why everyone looks so darn yellow. And BOY, Marcus is DARK. He really tanned himself, haha! Somemore stand beside super fair Freddie.
The girls: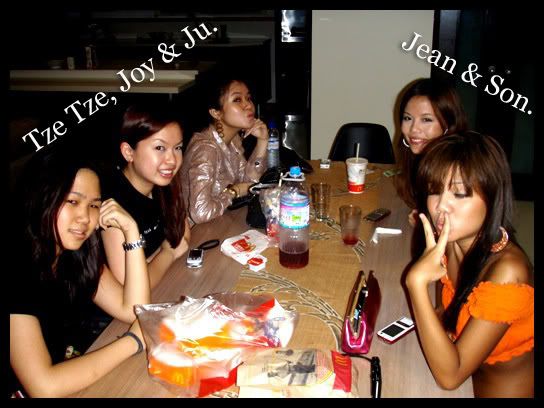 Yeah, it felt like back in highschool where the boys stand one side and the girls at another side.
Normally, the boys should be where the food is though!
But guess what bonded those boys to the balcony?
POKER.
(-.-")
Addicts.
I can't believe I just put up the sweat face. HAHA.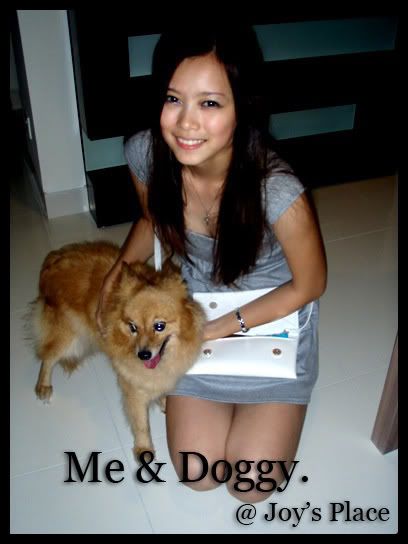 Joy's doggy names Doggy.
Seriously.
Haha. But she's the sweetest thing ever! Bit slow moving but a total pushover.
Anyway, that about raps up the night.
I promise, the SECOND those Maxis people install my internet connection... I WILL BE VERY UPDATED.
I hate breaking promises so, yeah!
Oh, wait... Before I go!
One last picture: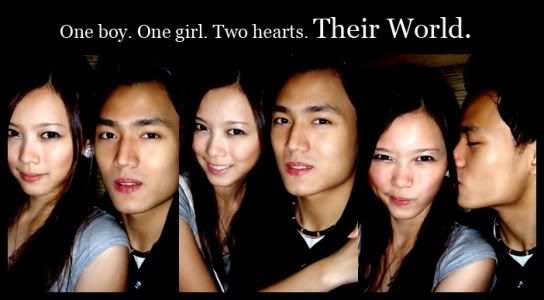 Hope you had a great birthday, Drew!