Lena's Surprise Birthday Party & Welcome Back Dinner
Wednesday, August 29, 2007
Let's take a break from my

Melbourne updates

and get into the current!
Two days ago was my sister's (Lena) birthday!
The countdown to her birthday was, according to her, lacking of love (she just returned from a weekend birthday trip from Singapore with her boyfriend so Yu Meng was at home unpacking and resting) and all her friends didn't organize everything.
So I guess her "lack of love" meant just being with her family. Hmph. Oh, well.
But little did she know...
Lena's Surprise Birthday Party @ Vintry (27th August, 2007)
This party was organized by
Yu Meng and Mabel
, if I'm not mistaken.
But boy, was it successful!
Check this out:
Haha. Lena's so funny.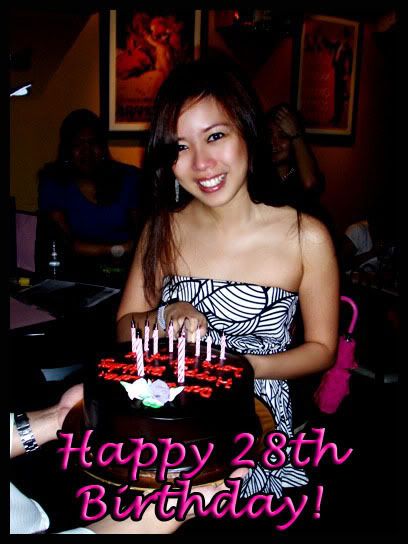 Hope she's happy that she's getting lots of
LOVEEEE
now.
That girl!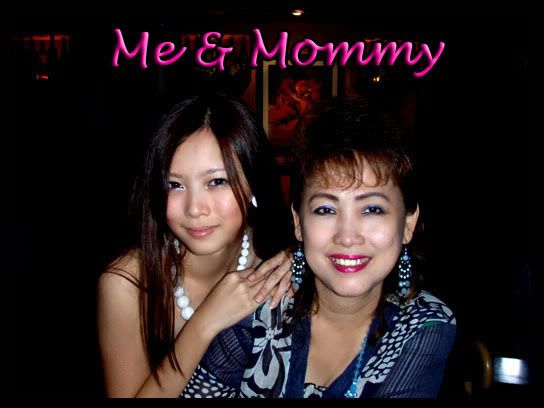 Do I look more like Mommy?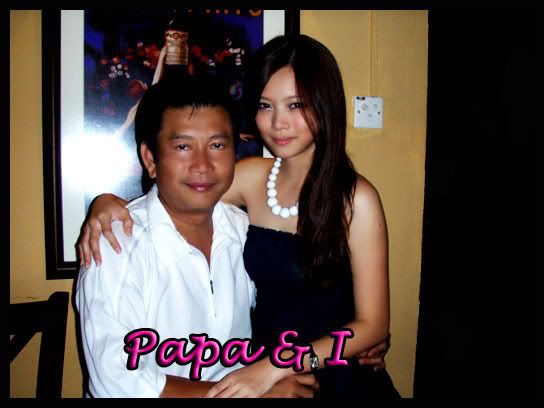 Or am I Papa's girl?
The only picture I had of all four of us. The other better pic is in Lena's cam and it's always with her! So what with her busy, busy schedule.. can't get a hold of it yet.
Well, I do hope she enjoyed herself! I'm glad she's surprised. She doesn't get surprised that easily. That explains the super
Emo Lena
in the video above. Haha.
----------------------------------------------------------------------------------------
Welcome Back Dinner @ Tony Roma's, Cineleisure Damansara (28th August, 2007)
Originally,
Andrew
was supposed to take me out for Tony Roma's
BEFORE
I went over to Melbourne. But we were both so extremely busy (me with dance rehearsals and him with his finals) so we didn't get the chance.
So now that I'm back, I get to be spent Tony Roma's dinner!
Mmmmm!!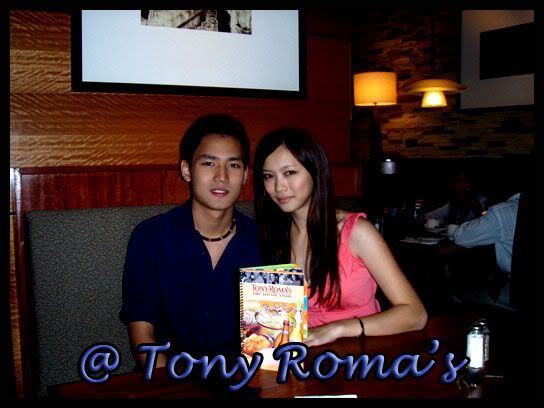 We got a table that was smack in the middle of the restaurant so our service was
FANTASTIC.
Way better than the service I had on my previous visit! And mind, the service then wasn't too bad either!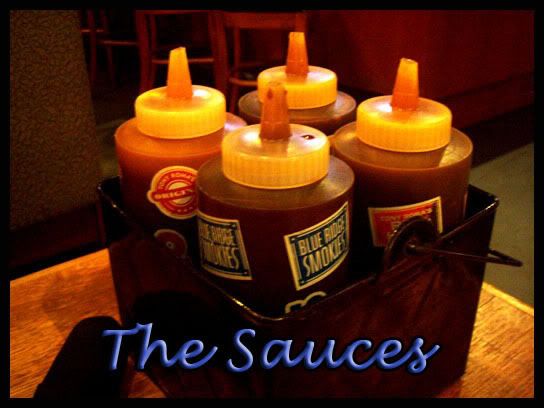 The waiter actually introduced each sauce to us and ended up with this: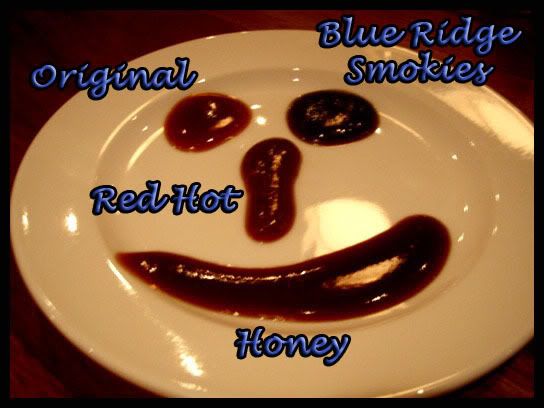 Haha. So cute!
I like all the sauces except the
Blue Ridge Smokies
. That sauce has the after-taste of burnt food. Well, that's what I think anyway!
Anyway, we ordered two dishes and shared: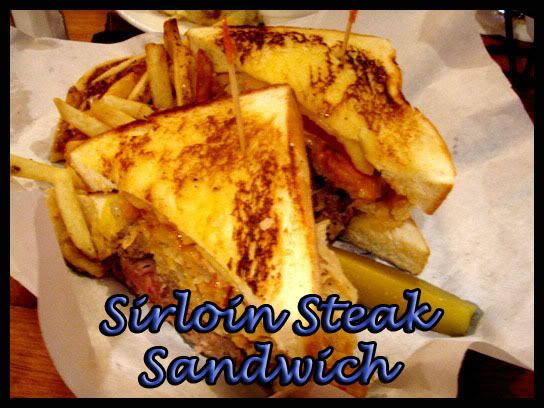 This was pretty good. And it was
HUGE.
We could only finish one half of the sandwich so we packed the other half home.
And I
LOVE
the fries! They are
SO
incredibly addictive and tasty. It tastes so unprocessed (unlike
McD's
fries or even
TGIF's
fries). As though they sliced it straight off a whole potato and baked it themselves! I bet they did actually.
Who would go Tony's and
NOT
have the ribs?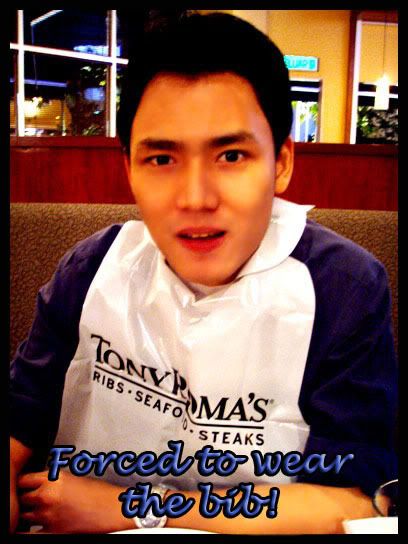 Yes, we were really pampered. I was almost forced into wearing one too; had I not resisted quite vigorously.
The bill came up to RM100/= (well, and 50cents) but Andrew said it was money well-spent.
It was indeed a satisfactory dinner.