Agnes' Surprise Party
Sunday, September 23, 2007
I officially

HATE

Facebook.
Fine. Technically, I don't hate it. In fact, I find it so entertaining that I'm afraid I might spend hours and hours of time I don't exactly have enough of just staring at my computer screen and being hypnotized by this annoyingly addictive application.
Okay, I should start on what I meant to blog about... which is:
Agnes' Surprise Party @ Her Place (7th September, 2007)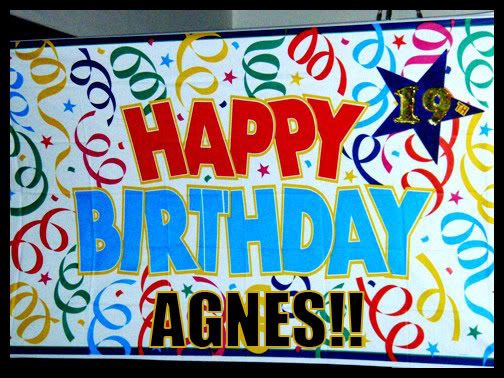 And yet again, we have another
SURPRISE!
Too bad we (Jean, Ju, Son, Drew, Marc and Me) were late. So no videos of the surprise this time!
Gosh, that's
FOUR
birthday's so far and
FOUR
surprises. And there's more to come, too! Birthdays only, that is. No surprises.
PICCHARSSSS: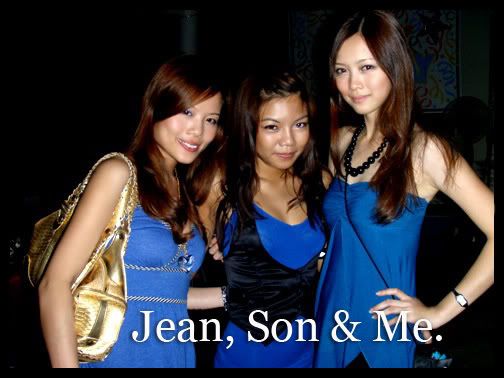 The dresscode for the party was a blue top and jeans. Hence, the whole matchy matchy outfit.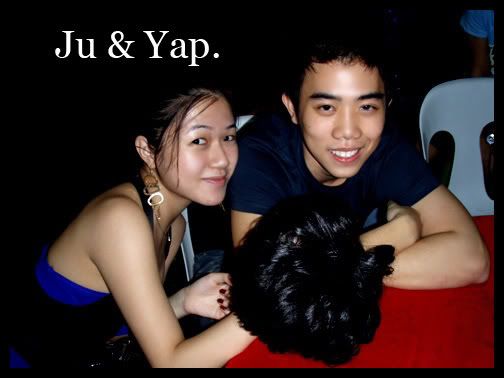 That's a wig.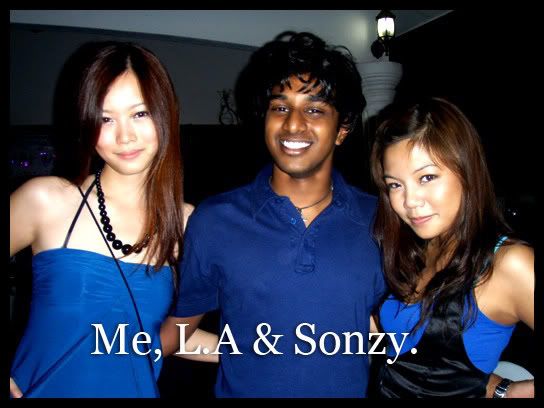 And that's
L.A
wearing the wig. You should see
King
wear it.
HILARIOUS.
I swear I thought it was his real hair. That's how hilariously well it suited him.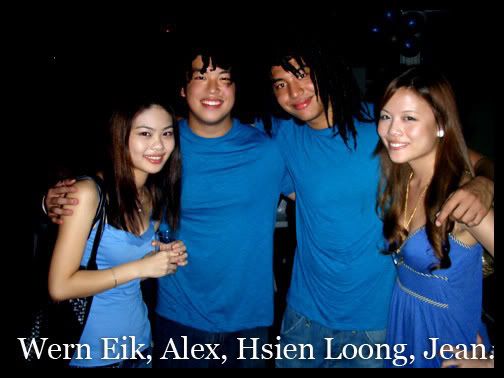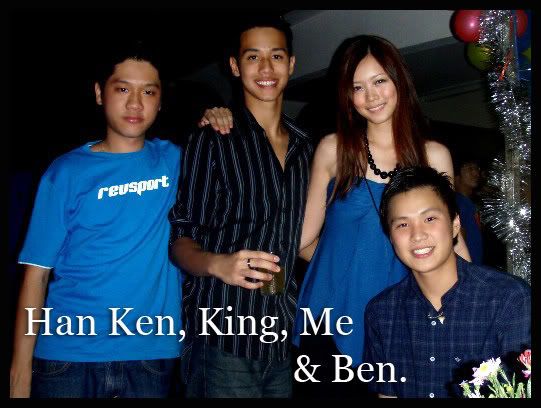 This has got to be the
five-hundred-and-thirty-three-thousand-eight-hundred-and-fourth
picture I've taken with this girl.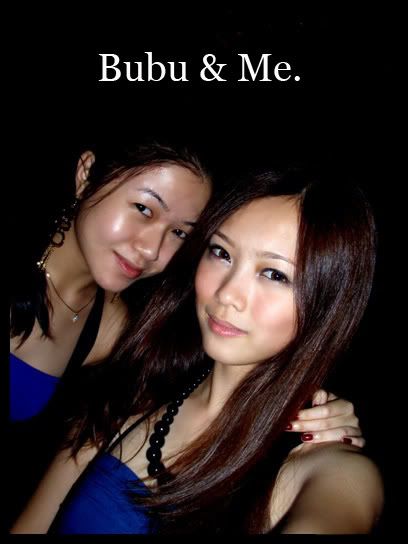 Will slowly catch up.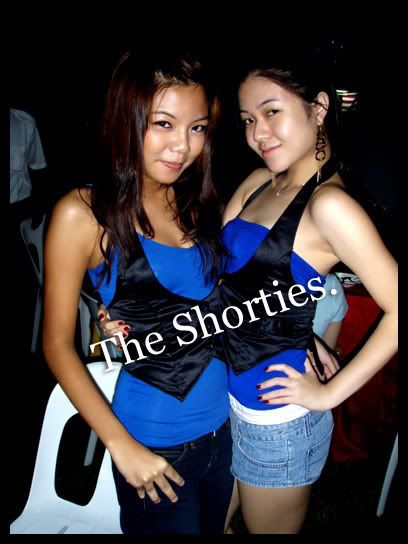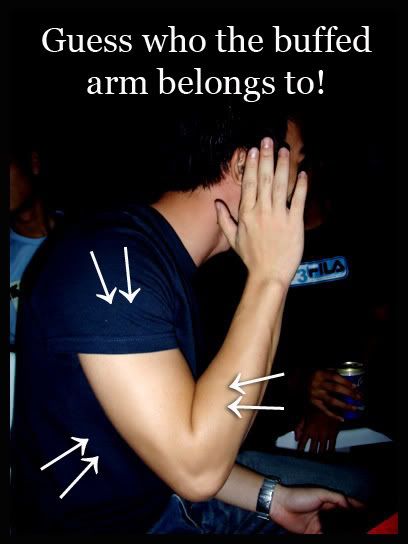 All shy shy this boy.
Tadaaaaa: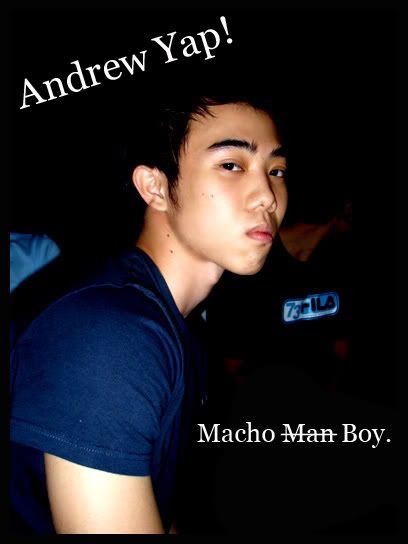 You ought to see his skinny self last time, then you'll know what I mean. He's even more buffed then
ANDREW
(my Andrew) and Andrew is taller than him by half a feet at least. Heh.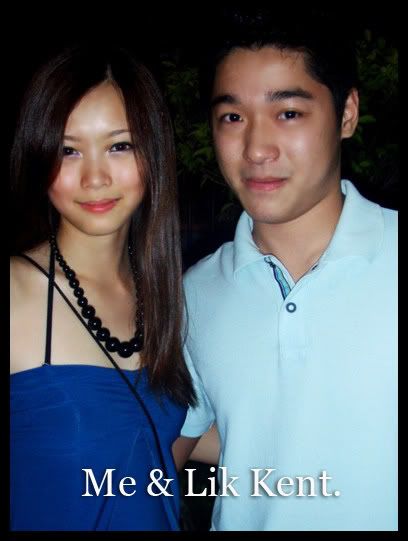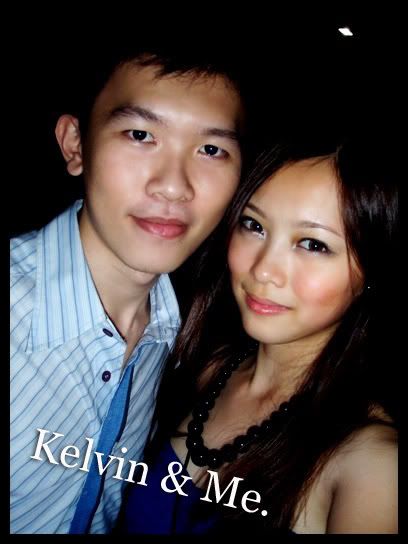 He has fairer and more smoother skin than me, honest.
GIRLS WOULD DIE FOR HIS SKIN!!
And mind, I used to annoy this ex-classmate of mine of his pimples back in those years.
LOOK AT HIM NOW!!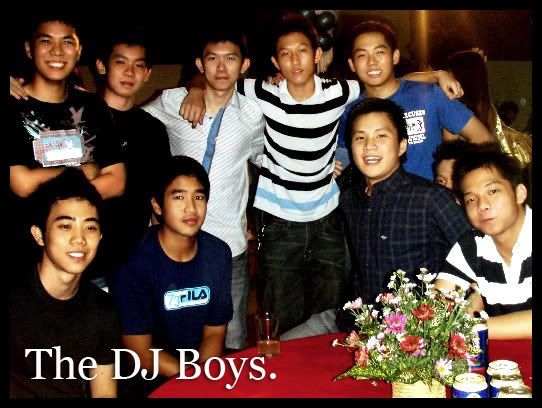 Top Row:
Benjamin, Daley, Kelvin, Kwok Liang, Henry.
Bottom Row:
Andrew, Brian Richard, Ben Tay, Han Ken (the half-hidden face) and Chris.
5 Jati-ians!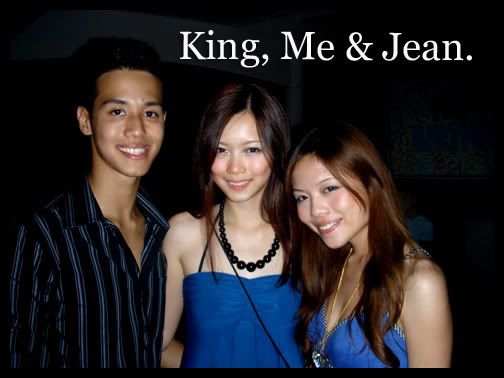 Girlfriends forever.
Heh.
So, I'm sure you've noticed that everyone all stuck to the dress code and wore blue, right?
In every party, there's always a party pooper...
.
.
.
.
.
.
.
.
.
.
.
.
.
.
.
.
.
.
.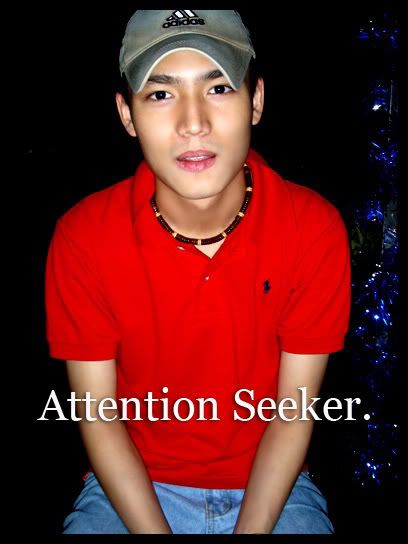 LOL.
I mean, never mind if you wore black, white or any other colour for that matter.
But he
HAD
to pick the colour
RED
to have accidentally forgotten to wear blue!
Goodness, so shy! Hahaha. Poor fella also. He really forgot. He felt real awkward at first. It was easy for me because while I mingled around, I could always spot where he was. Haha!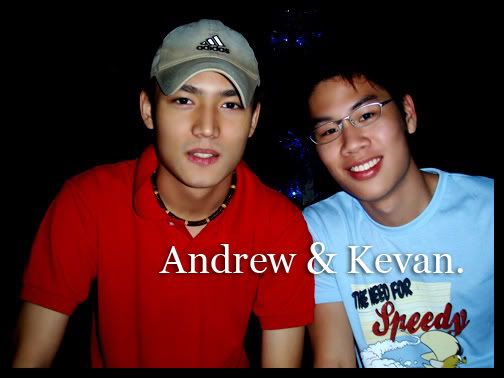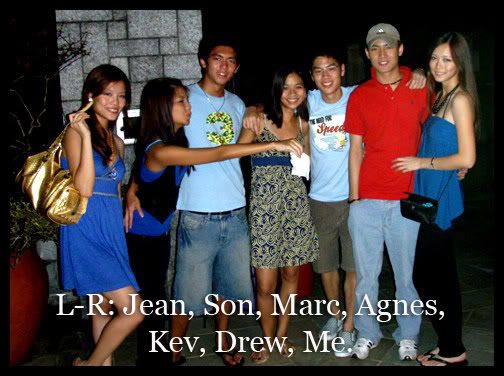 Son and her tissue.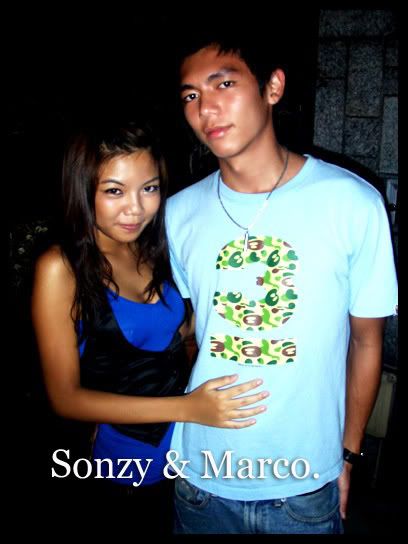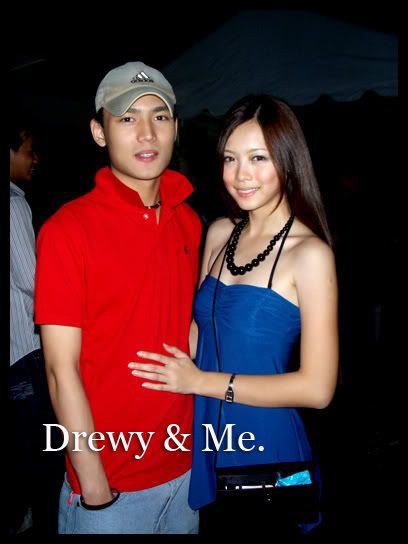 With my attention-seeking boy. Hehe.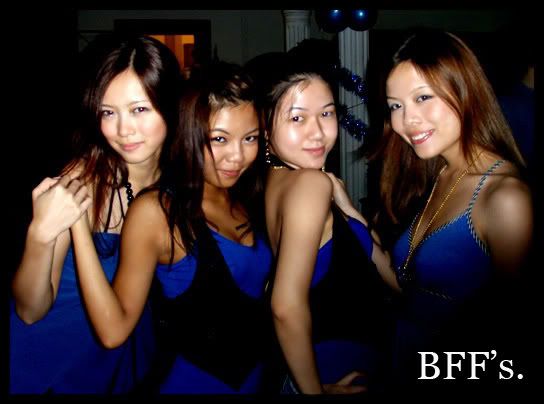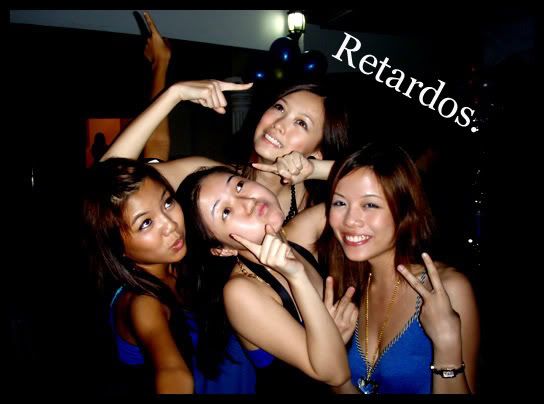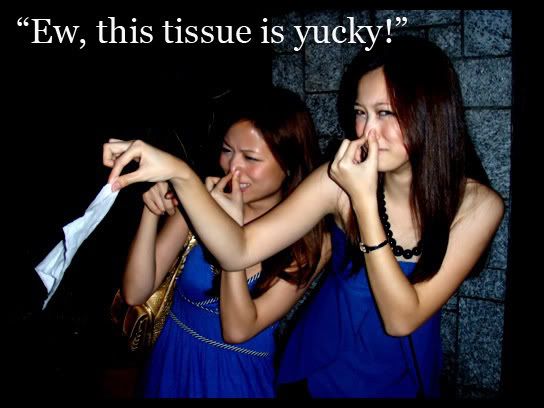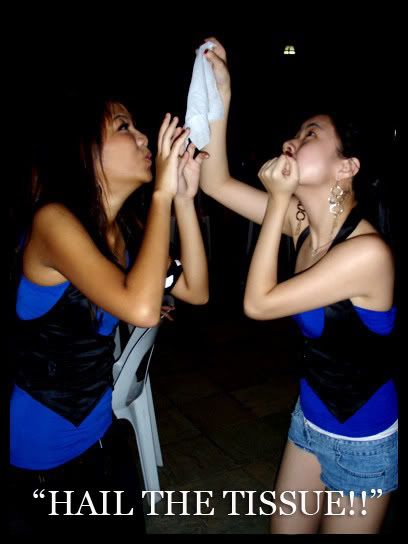 Haha.
We is spastic people.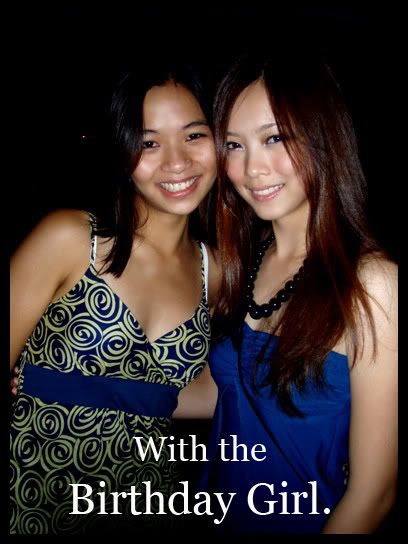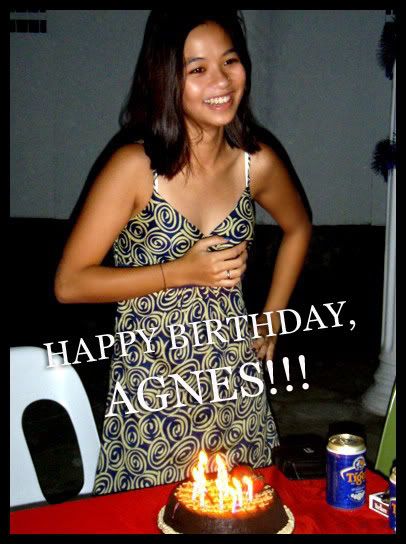 Hope you had an awesome surprise!