Home Cooked Dinner!
Hmmm...
Is it me or am I more free during my exam period?
Odd but true.
I do seem to have more time on my hands being cooped up at home.
Well, you don't expect me to stay home the whole day and just study!
I need to eat, sleep and have a lil' entertainment as well, you know.
And when I'm home all day... I seem to have more itchy fingers to blog! I mean, it's
11am
in the morning and I'm blogging! (Woke pretty up early to study. So hardworking!).
You'd think when someone has their holidays, they'd have more time on their hands to blog, huh?
Well, guess it's the opposite for me!
ANYWAY!!
Home Cooked Dinner @ Jean's Place (19th July, 2007)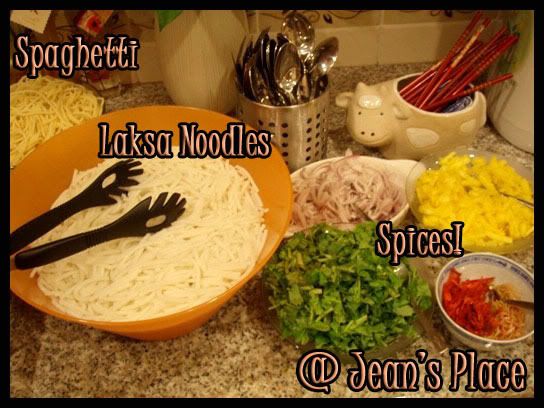 Laksa Night!
Jean
made us her Mom's awesome, awesome laksa!!!
SUPER YUMMY, I TELL YOU!
And I'm not a frequent laksa eater. I don't actually
order
laksa when I'm out (don't trust the hawker stalls and all... what with the stories of added tissue and what-not).
But
THIS
laksa,
MMMMM!!!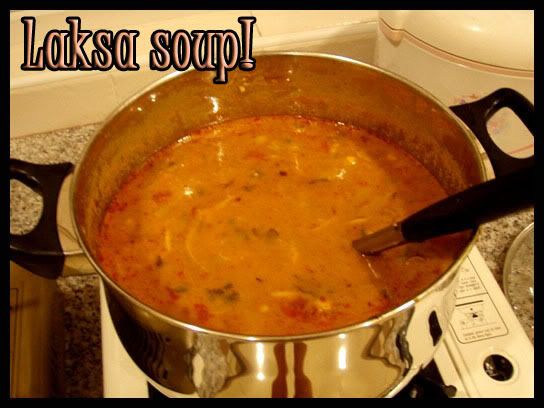 This time, Jean added a little extra somethin' somethin' for our benefit.
She and I absolutely
LOVE
Chanterelle Mushrooms
(which are normally added in
Tom Yam Soups
) so she added them into the laksa!
Purrrfect touch!
And well, the
sort-of
main reason why Jean had us over was to try her new and improved recipe for
Spaghetti Carbonara.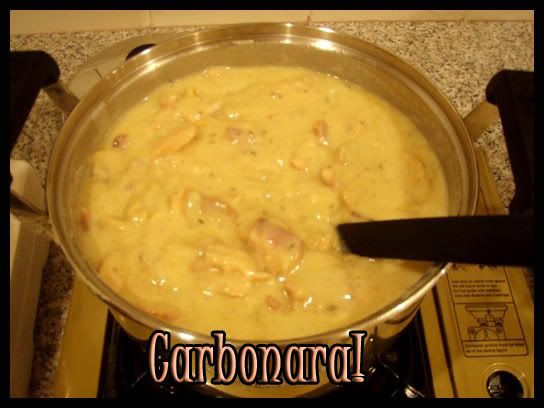 It's super tasty!
I was still having a bad sore throat then but managed to gasak freaking a lot and possibly made my sore throat worse but...
It was worth it!
Jean's such an awesome cook larr.
Hoong Sheng is

SO

lucky!
Haha.
Ju
attempted as well:
YUCK!!
HAHAHHA.

Just kidding!!
It was really yummy too.
Son and I
had a major pigfest with the potato salad.
It's fattening as ever (what with the excessive amount of mayonnaise and sugar) but when it comes to good food, nothing can stop us!
And
Kok Shiong
brought us: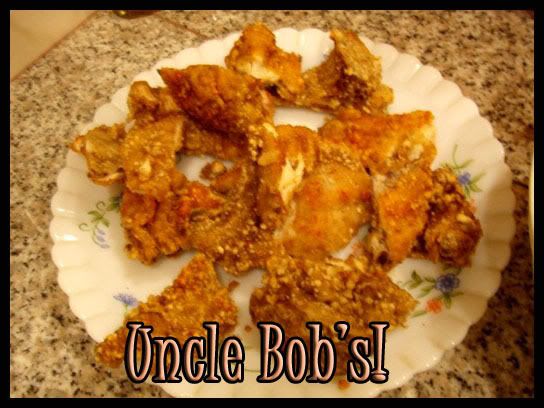 WHEEE!!!
Favouritest chicken ever!!
(I don't care if there isn't such a word as favouritest...)

MMMM!!
So we eat, eat, eat the whole night long!
Okay, and played poker as well.
And
Shannon
brought his
Wii
which Jean and Ju apparently played the whole night long
AFTER
I left.
I am still emo-ing.
Anyway, those who came!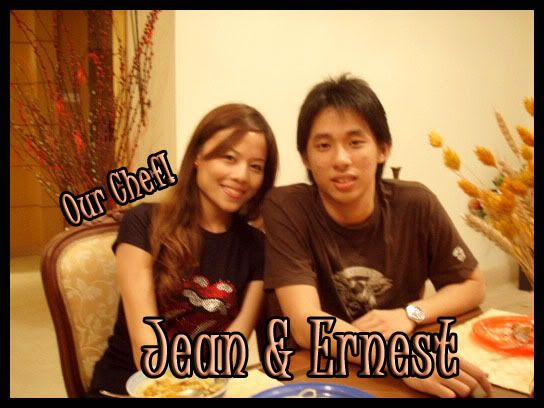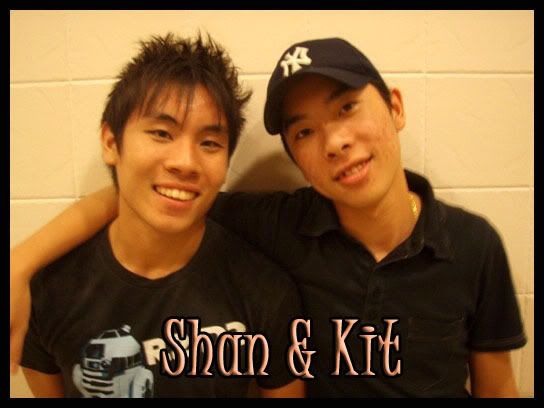 Wai Leong a.k.a
Kit, CCB, Brad Pitt etc.
LOL.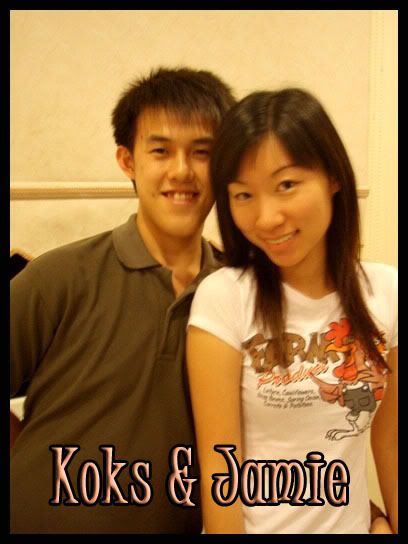 They brought us
Uncle Bob's!
The lovebirds.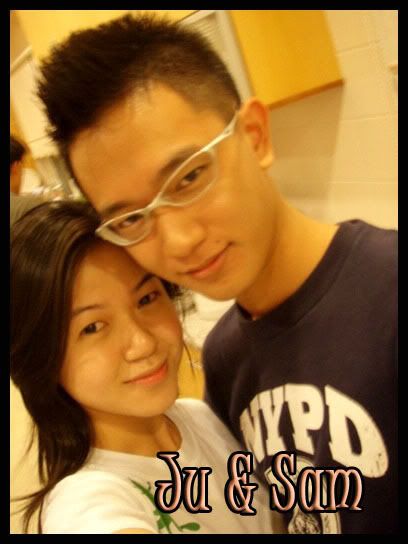 They insisted on taking their own pictures. Apparently all the pics I took of them were "ugly".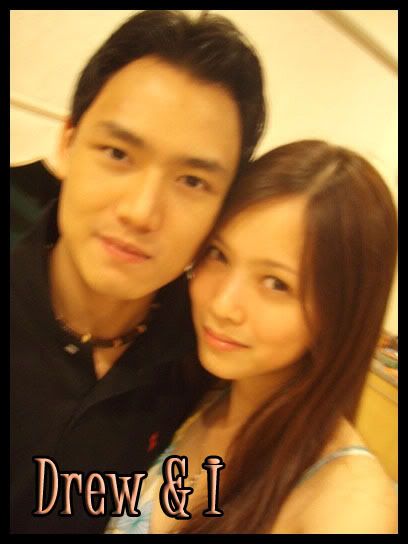 One last pic before I go: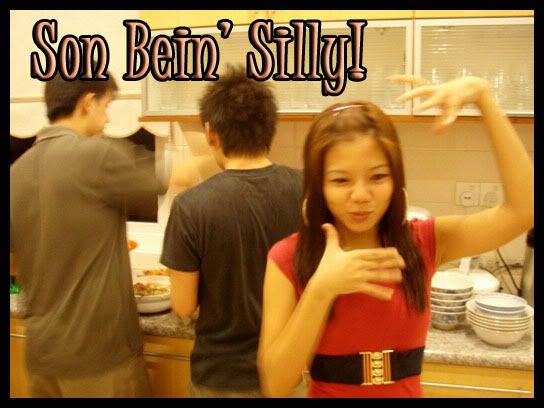 Inside joke! Haha.
More updates to follow:
Dance Performance & Band Performance @ AUP Ball..
Coming next!