My Singapore Trip - Day 2 & Day 3
Photobucket

is sooooo annoyingly laggy. Is it just
ME
or is everyone experiencing the same thing?

I mean, why does it take so bloody long for the forsaken site to load????!!!
And not just today, it's been going on since quite some time back!
Soooooo annnoooyyyinngggg.
I am usually quite patient while waiting for the site to load, but it's gotten too far out of hand!
Utter rubbish.
Lousy free service.
Actually I was about to try
FreeImageHosting.net
and
imageshack.us
and
AllYouCanUpload.com
and
imgPlace.com
but they all do not require any accounts which means... where the heck do the pictures end up after I escape the page???? Sorry, I'm a noob at all this so I'm afraid to post up my pictures at all these random sites (google'd them). Plus, they take pretty long to upload my pictures as well! Tried a couple of sites to see if they can upload a mass amount of pics at a go.
For Photobucket, once I
FINALLY
enter my homepage,
THEN
it's fast. I mean, the whole uploading nonsense bit.
But to get to my darn homepage, I gotta refresh it a zillion, trillion times! So freaking irritating.
BOOOOOOOOOOOO!!!!
I'm going to go take a shower first.
.
.
.
.
.
.
.
.
.
.
.
.
.
.
.
Oh, my, Gosh.
Photobucket

STILL
has not load to my homepage.
Asswipe.
Gotta use another host. Tired of this poo.
imgPlace.com
, let's do it.
.
.
.
.
.
.
.
.
.
.
.
.
.
.
.
My Trip to Singapore with Mummy Ng, Jean & Jean's Mummy (11th-13th May, 2007)
Day 2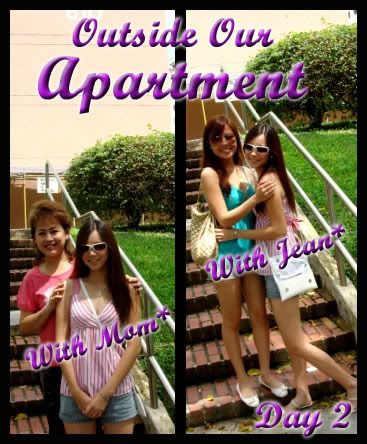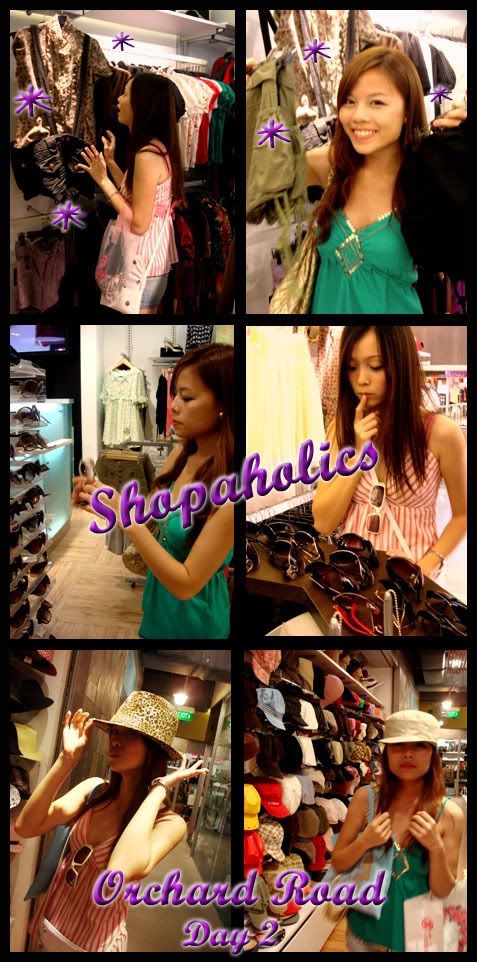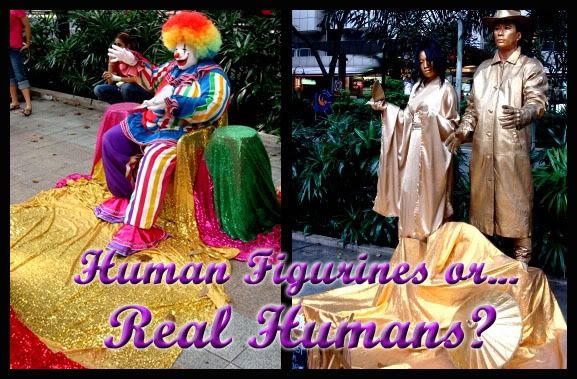 The couple on the right looked super cool. Like gold plated dolls. I swear, Jean and I thought they weren't
REAL
until we came this close.
And we stopped for lunch at
Food Republic
in
Wisma Atria
!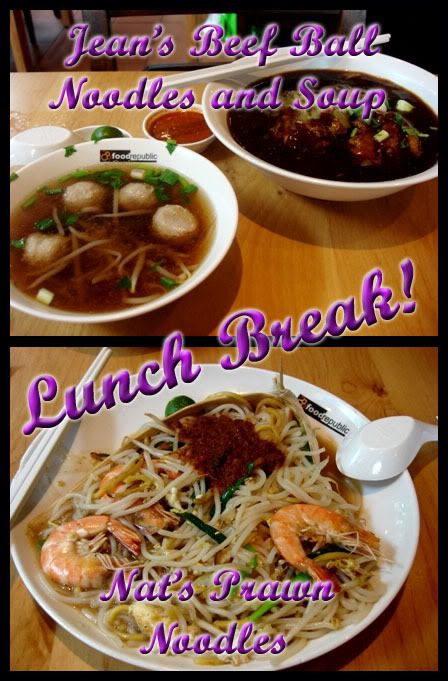 Not bad
, not bad.
And next:
Where we bought some over expensive gifts for our boys back home.
That's where we realized we had no more money and only enough... to makan dinner. Oh, and for
Night Safari
, of course.
So after splashing all our money on almost nothing, we were off to dinner.
Jean says this steamboat is really good! Almost like to one back home (
Yuen's Steamboat
) but without the
awesome chicken wings
.
I was personally thinking, "
Steamboat ain't steamboat without those wings, man.
"
But to my surprise, this steamboat was actually pretty good!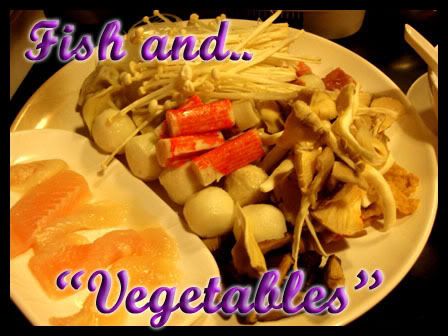 Yeah, we count mushrooms as our veggie. Hehehehe,
carnivores
.
And I love, love,
LOVE
straw mushrooms. And erm, those
OTHER
mushrooms too!
Funny how I used to
HATE
mushrooms when I was little.
Gosh, I absolutely adore them now.
YUM, YUM
!
Anyway...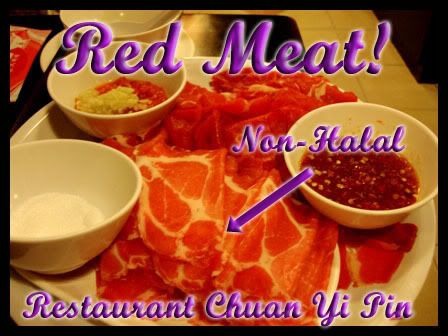 Yeah, that's piggy meat there.
I ain't no porky fan but
HECK
, those pork slices dipped in soup were
DELISH
man! Well, better than the beef anyway.
And here's the: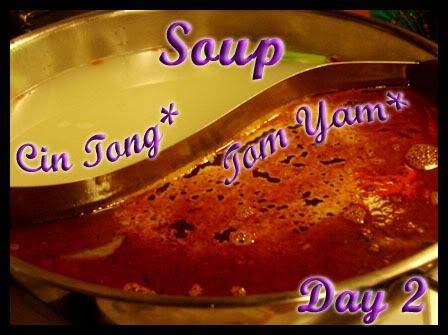 Mmmm.
Put 'em all together and we've got: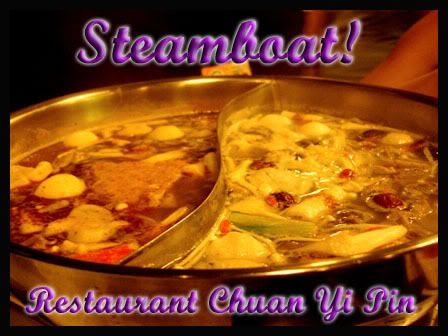 That's the place. Right opposite
Bugis Junction
.
But lemme warn you, the place where we sat (the place had two floors, we were on the
lower ground
) has almost
ZERO
air ventilation. It is very much advisable to sit on the
upper level
.
So yeah, we had to stuff all that yummy grub into our mouth and make a mad dash outta there.
And soon enough, we met up with
Jean's cousin and his friends
and it was off to the
Night Safari!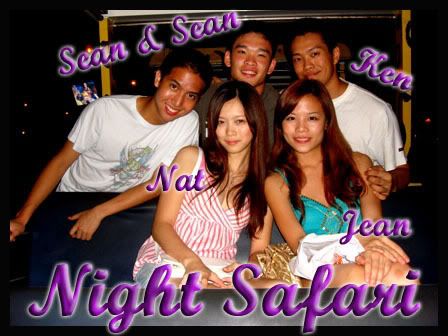 Ken
is Jean's cousin. And I'm not too sure if I spelled both the "
Sean's
" correctly or not actually.
I
THINK
it's called the
Bridge of Suspense
. But anyway, there was nothing very suspenseful about that bridge. It was just... a bridge.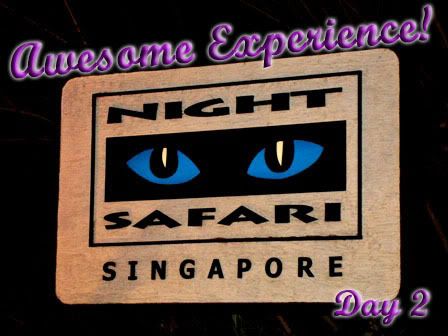 Indeed.
It's
super duper whooper
cool. Nothing like I've experienced ever before.
Makes you wonder how those animals stay in their respective places. And mind you, the place is
FREAKING
well maintained. Such a massive, large area and it doesn't smell and is super clean to the extent that there are
ZERO
leaves on the track. Okay, fine, maybe not zero. But very, extremely little.
Makes
OUR
zoo seem like a place for animals to store their dung. Honest.
After that,
my Mom
and
Uncle Andy
picked Jean and I up and we went home to shower and stuff. Yeah, we were pretty gross and all being out the whole day.
Then, we went to meet up with
Jean's Mom
and
Jean's Aunt
for a drink.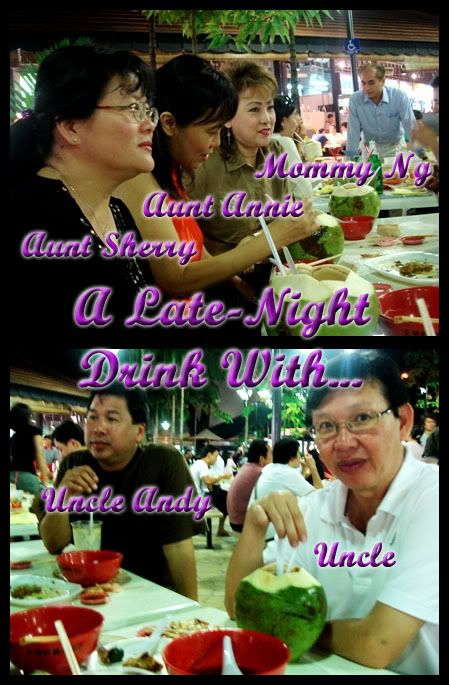 I kind of forgot that Uncle's name. So I just put "Uncle" haha!
After stuffing our face with food eventhough we weren't all too hungry, Jean and I got bored of listening to all the adult talk.
So we created our own fun!
The many faces of Jean: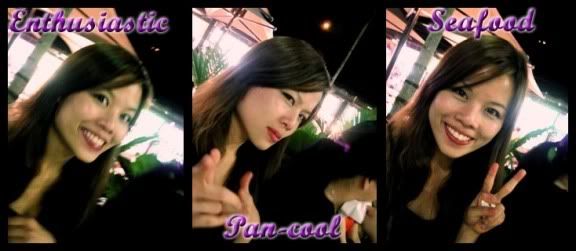 The many faces of Nat: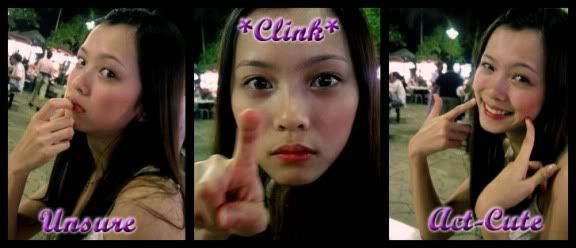 Hahahaha! Bit too close for comfort, the 2nd pic.
When boredome takes overrr: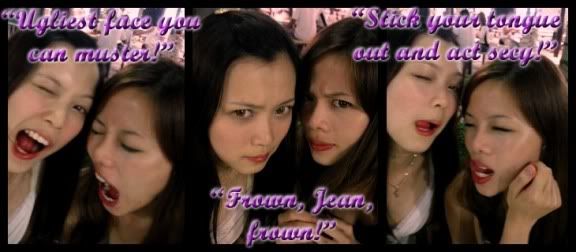 We sure did stick our tongue out... we just didn't look sexy.
And on the way home, I drew this on the backseat window before we entered the car.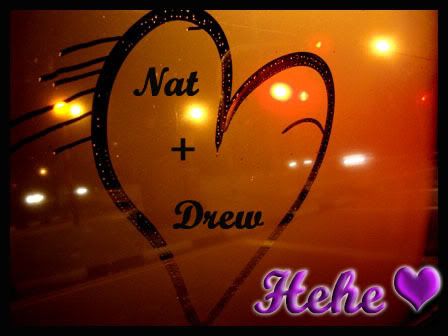 Awww. See? I'm such a sweet, doting girlfriend.
Missed him alot during then :(
Day 3


Hope she like the chun ass
gold watch
I got for her. My mom's adores watches. She owns all sorts of funky, colourful watches! Possibly over
20
of 'em.
Anyway, its..
Yep, only had that 1 pathetic bag of shopping as opposed to the ga-zillion bags I had from shopping in
Bangkok
.
Before we went to the bus station, we met up with
Jean's Aunt
and her cousin,
Ken
for
Assam Laksa
breakfast!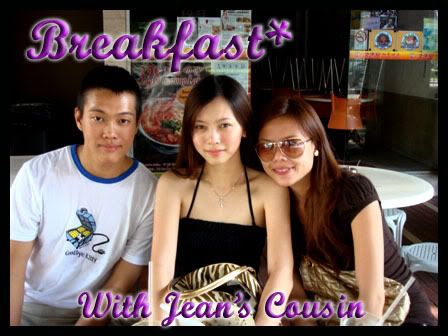 The Assam Laksa was really interesting. Didn't need to use chopsticks. Just use a spoon to eat.
And it was good too. A little different from the Assam Laksa back home, but still pretty good.
Then for dessert, we had some ice blended thingy with fruits. Just like the ones from
KTZ (
Mango Loh
... or however you spell it. My super favourite!) but...
THESE WERE 10 TIMES MORE YUMMIER!
For the 1st time, this is the only food that's actually better than in Malaysia! The ice was blended to
perfection
and had the fruit syrup and sweet milk poured
EVENLY
all over with freshly cut fruits on top.
We had strawberries, mango and red beans.
BUT MANGO OWNS ALLLLLLLL!!!
Yummylicious.
After the
orgasmic
(the word
Brian
always uses to define
EXTREMELY
awesome food) ice blended thingy-ma-jiggy, we were off for our...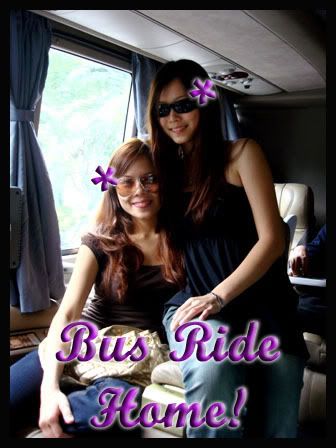 Just to clarify, there were very little pics of the
two Mummy Ng's
only because they were both so darn camera shy.
Anyway, I took a couple of pics on the way home...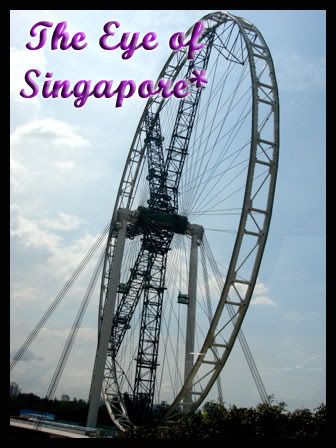 Not completed yet. Booo, copycat Malaysia.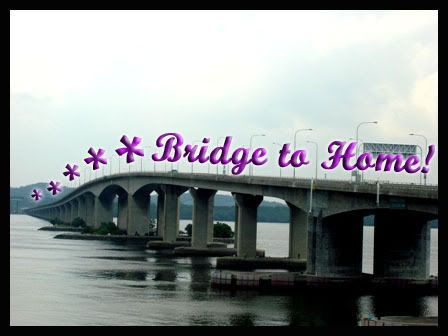 Wheeee.
And what we had for lunch:
It ain't good at all. But I've got this thing for transportation food so I finished up the whole thing.
And that's that!
So sparkling clean. If only Malaysia was this clean and less racial. I'd actually might
like
staying in my own country. Not that I hate it or anything...
THAT IS ALL FOR TODAY!
By the way, it's
Mummy Ng's
birthday today!
HAPPY BIRTHDAY, MAMA!
X0X0,
Your Loving Daughter ;)
PS, You might need to refresh this page once or twice to see ALL the pictures. Yes, blame Photobucket for failing me today.
I finally managed to load my photobucket site after a zillion, ga-trillion attempts! So I've swapped all the pics to be hosted my photobucket which I think will now load properly. Sorry for the inconvenience before! (If there were any...)
Labels: My Singapore Trip