Exam Mix-Up & Joh's Birthday
You know what's the worst thing that could happen to you before your finals? Getting the idea that you have an

OB

paper the next day when really, you have

ACCOUNTS

. And better yet, I had to realize it when it was

1am

the day of my finals.
I mean, how could I miss all the

signs

???
First

, my classmate who is in

both

my OB and Accounts class, Riasat, came up to me the week before and was arguing with me that

OB

was on

Monday

and

Accounts

was on

Tuesday

. I was pretty darn insistent that

OB

was on

TUESDAY

and

ACCOUNTS

was on

Monday

. When we checked the schedule, I was right.
So

WHEN

and

WHY

and

HOW

I got mixed-up is just... utter dumbness.
Then the

next

sign was, on Sunday, my

ACCOUNTS

classmate, Jia Jun, messaged me to ask for confirmation of the time of our finals. He didn't specify the subject so I guess that's why it slipped my mind.
Until of course I took a break from studying OB and at roughly 1am and was browing through my calendar when I saw:
23-Apr-07
3:00 pm-5:00 pm
Finals - Accounting
And I had a major heart attack.
Threw away my OB textbook (which I was happily memorizing some notes on the essay question... okay, maybe not "happily"), scrambled around for all the

Accounts

notes I gathered (thankfully) in the evening and jammed my brain with

Ratio Formulas

and the

Terms & Definitions of Accounting

.
Very, very unhealthy. People, please learn from my mistake. Do

NOT

be so careless. Thank the

LORD

my paper was at

3pm

or else I'd be in

HUGE

trouble.
And since I studied OB in the time that did not require me to study OB, I have some spare time to blog! I'd probably very much regret taking a quick nap just now, watching Astro for 3 hours and blogging right now once I receive my results... but heck it! I haven't got the mood to study until the clock strikes

12

!
So in the mean time! Here's what I did on

Saturday

night!
Joh's Birthday @ Marketplace, KL (21st April, 2007)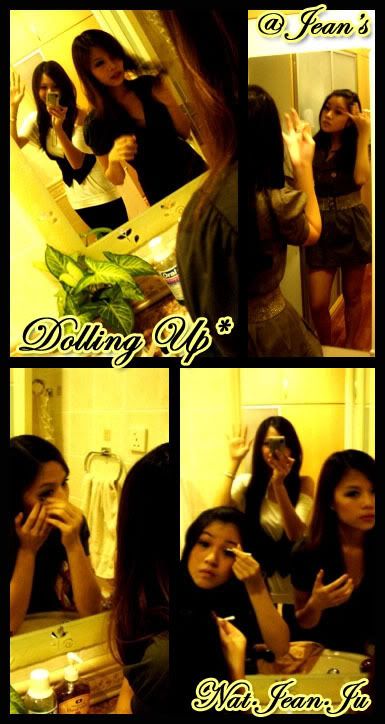 Getting ready. Honest,

Jean

and

Ju

take the

LONGEST

time

EVER

to get ready. Jean is probably understandable since we both (Ju & I) already took a bath before going over to Jean's place. Anyway, since they took so long, I went to snappy snap pictures with my lousy camera.
I WANT A NEW CAMERAAAAA!


(My sister just got a new one and I'm jealous as ever)
How can I
NOT
be craving for a new camera when
BRIAN
just got himself a super pro-like camera and so did
JOEL
.
Annoying, annoying people. Of course, I don't need a canggih cam, just one that can take very clear, sharp and detailed pictures.
Gonna save money.
Anyway, back to the pictures (sorry):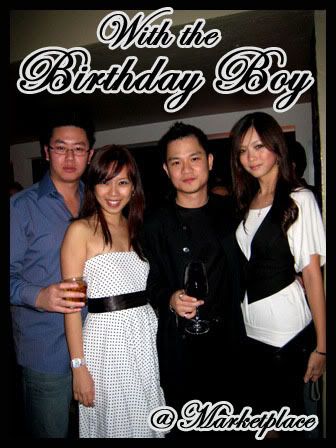 Daren, Lena, Joh (Birthday Boy) & Me.
Most of the pictures are with my sisters camera (didn't need to edit the pictures much!). However, when I use my camera, you'd be able to tell the difference.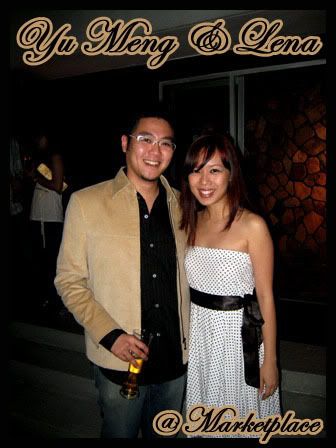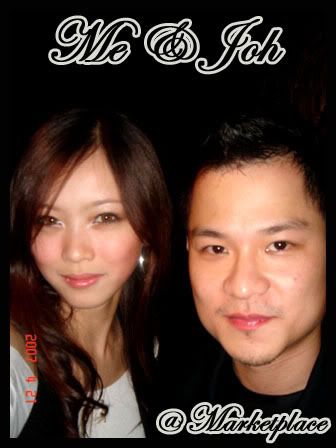 My cam. Had to contrast the picture as much as

70%

and brighten it up to

30%

to get it to look like this. Grrrr.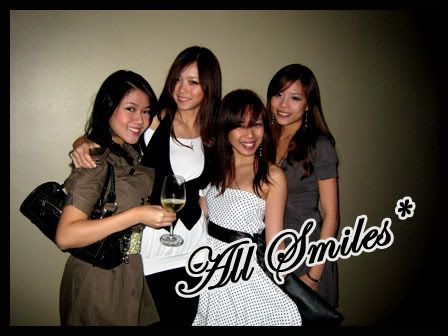 Sister's cam. Promise I didn't do

ANY

editing apart from adding the words.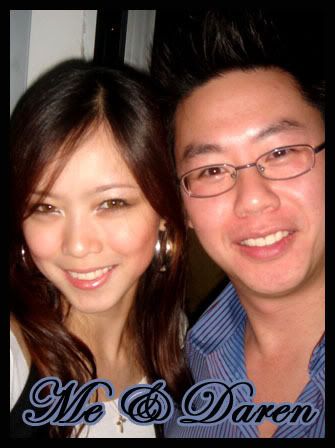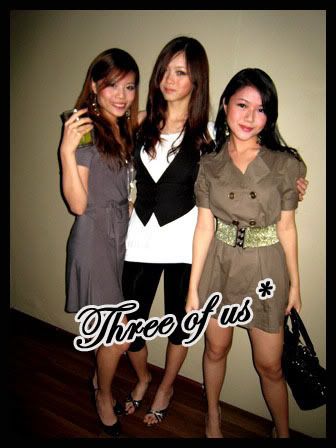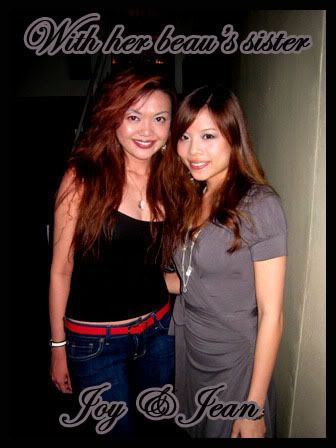 By "

her

" I mean

Jean

. Ju thinks they look alike. That would mean

Jean

looks like

SHENG

.

HAHAHAHAHAHAHAHAH!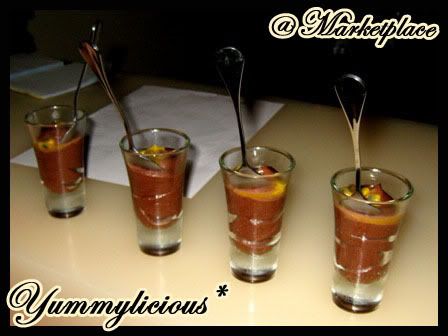 I've no idea what they're called but they were absolutely

DELISH

. It's some foamy chocolate fudge thingy with some sour thingy (the yellowie slimey thingy that looks like bird poo).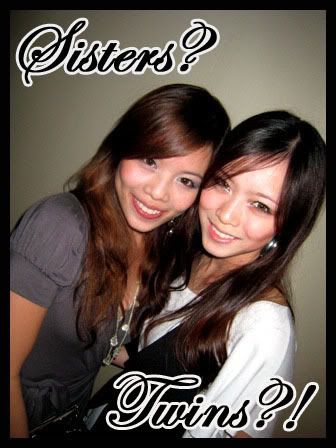 The number is

4

who thought we were twins. I lost track of people who thought/think we were/are sisters.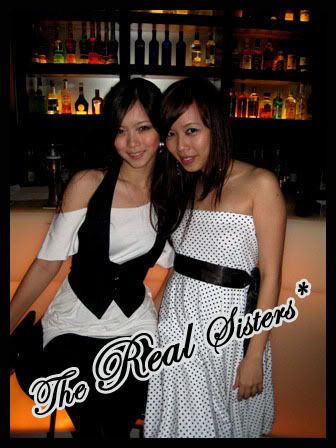 Very, extremely few people think we look alike. I think people would think Jean looked like Lena more than I looked like Lena.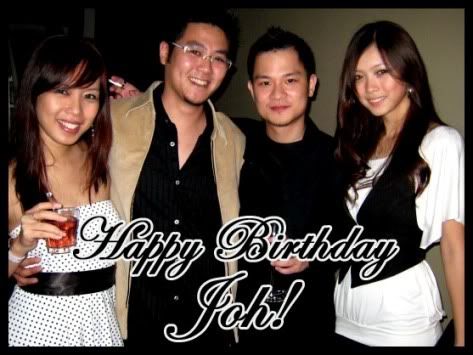 Hope you had a great one!