Clubbing @ Fabric
Saturday Night Out @ Fabric (14th of June, 2008)
Before heading down to fabric, we stopped by
Erik's place
first to have dinner & I played
guitar heroes
for the first time!
I'm a natural ;) Haha. And very full of myself too.

Well, being a pianist, my hand-eye coordination ain't too shabby so I thought I did a pretty good job for a noobie!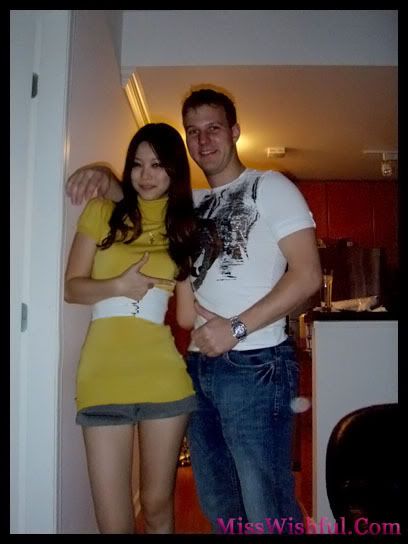 Erik & his sexaaay shirt. Hahahha. Inside joke ;)
After having our tummy's filled up Viet subs, salad rolls, sushi & pizza
(we were very hungry people)
, we were off to
Fabric!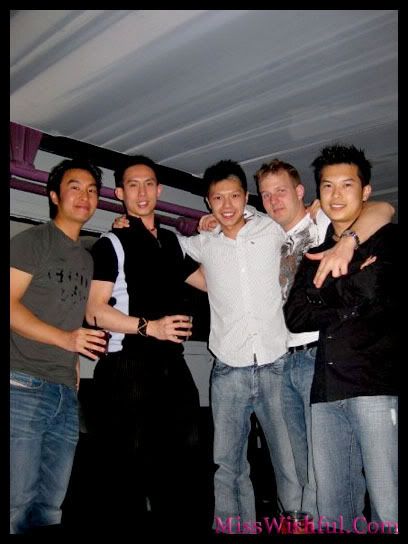 The boysss.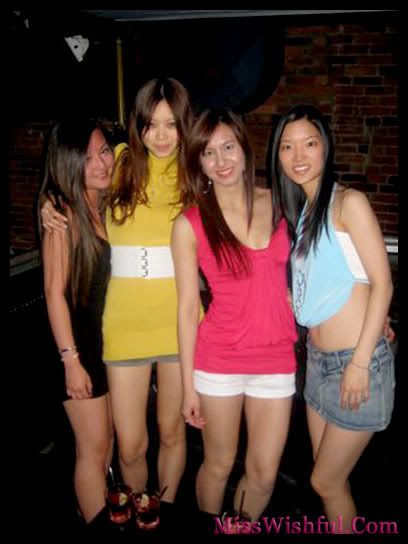 The ladiesss.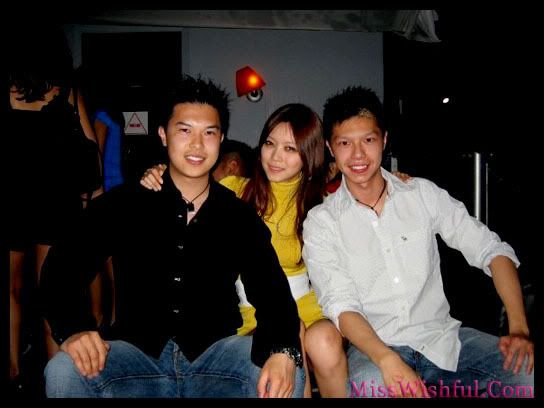 With the brothers who are constantly full of themselves: Stephen & Andrew.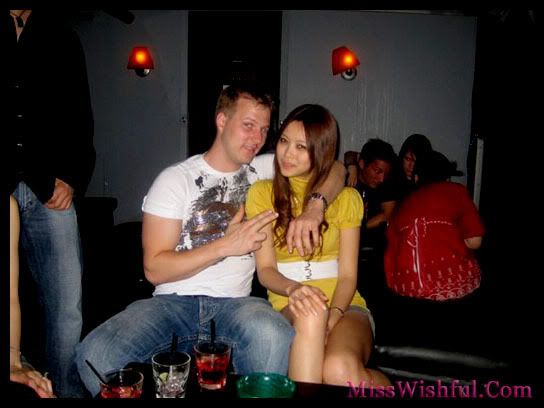 With Erik.



Mandy & Andrew.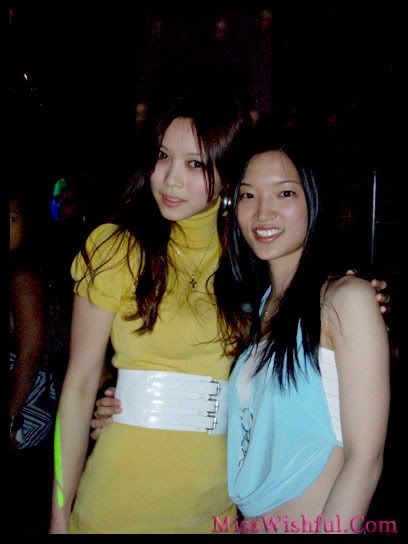 With Priscilla.
After having a few drinks and lotsa guts...
Mandy & I did our thang in the... what-cha-ma-call-it-thing-with-bars. LOL. Fun times.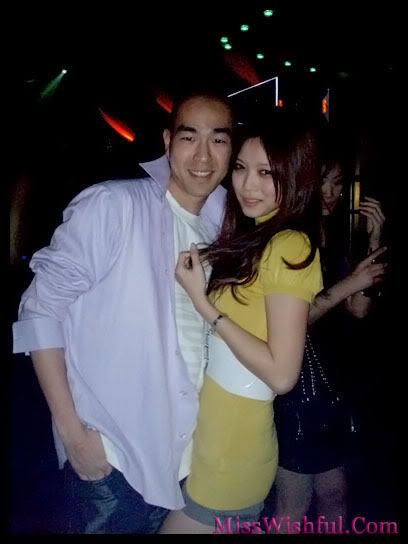 With Ahram.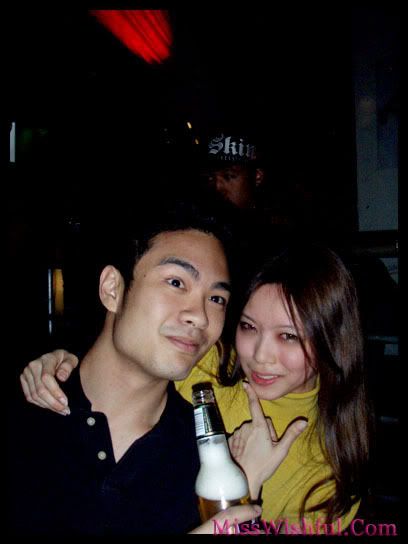 And the goofball. That's for always posing like a doofus. Pose more like that, Jay. I'm just gonna keep posting up on my blog for everyone to see. Heheheh. I'm evil.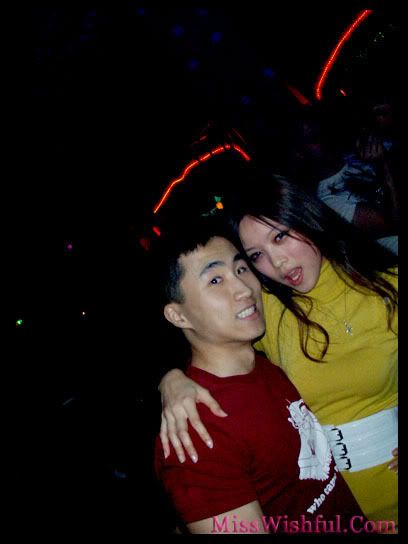 With Mark.



Honest, you can't tell here but his teensy-T had splatters of gem stones that was pretty blinding.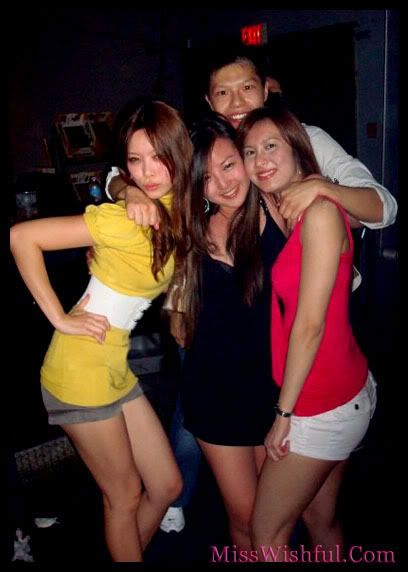 Me, Andrew, Mandy & Jane.
I must say, I had a lot of fun that night!
It was great to let out the stress after my midterms.
To think, in about a week, I'm going to have my
2nd Midterm for Calc...
0_o