Spooks: Real or Fake?
I was trying to book tickets online for tomorrow at GSC 1utama for
Hannibal Rising
when I realized that tomorrow is:
Friday the 13th!


Gasp!

On that note, I got an e-mail from
my Dad
showing some really spooky pictures of this really odd creature. It's sort of like the corpse of the "mermaid" that was discovered and placed in the
Shah Alam museum
.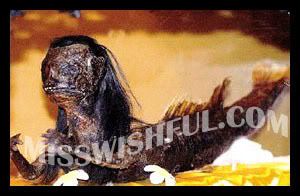 Clickety-click
for the Star article; in case you've missed it.
However,
THIS
time, it's a different sort of creature. Still as ugly-looking though.
Could this be real?: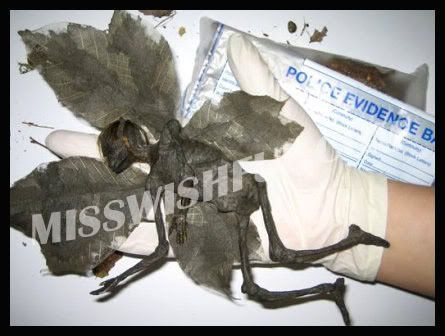 Eeeeek! A... fairy maybe?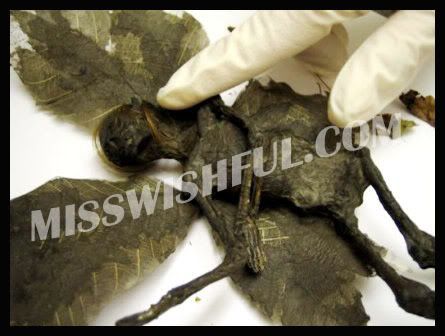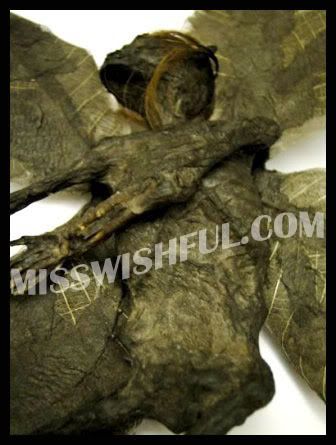 MAN!
These stuff really creeps me out. Who knows how real they actually are, eh? If they are indeed factual, we've certainly got our whole perception completely and utterly wrong about fairies, pixies and mermaids to be beautiful, sweet, magical things.
While looking for the article on the Shah Alam mermaid, I bumped into this
FALSE acclamation of a discovery of a mermaid in Florida
. As fake as that mermaid is, the pictures definitely creeped ME out!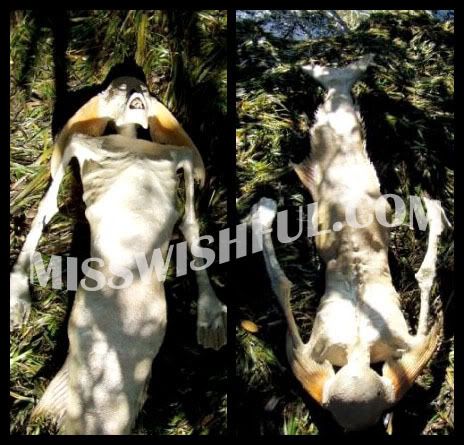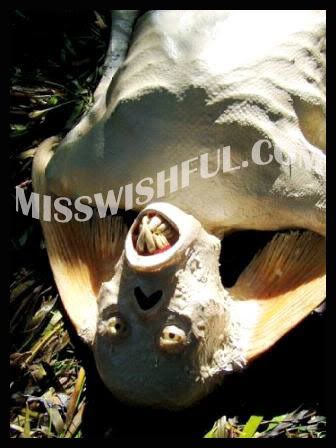 EEEEeeeeeEEEEeeeEEeeeeEEeeeeEEEEe!

Scary balls, man! I mean, if you keep staring at it, you can tell it's awfully fake. But to imagine if mermaids honestly
DO
look like that, how incredibly freaky it would be.
Hmmm. I'm hungry. Gonna go grab some dinner now.


Happy Friday the 13th
in advance! Hope you all have a tremendously good day tomorrow :)