Mambo @ Zouk & Dinner with Joe @ Michelangelo's
Only just the beginning of year 2008, and I've already done something very naughty ;p
For the first time ever, I sneaky sneaked out of my house to go for
Mambo!!
Still, if you were to be really technical and all, I did get Mummy's permission. Paps was snoozing like a hibernating bear and the girls were all ready to pick me up... it seemed only practical, really!
Mambo @ Zouk, KL (9th January, 2008)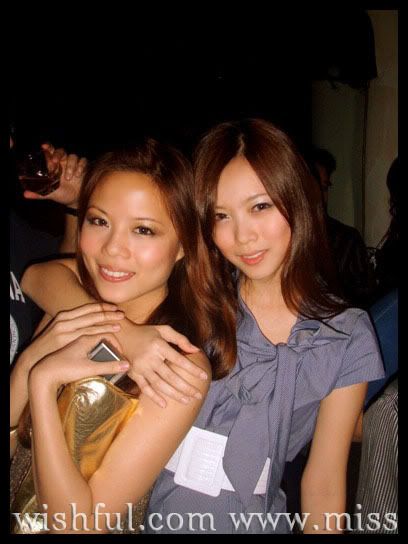 Jeanie & Me. Just so we're clear, yes, we do look a lot like each other but we're not blood-related in any way! But we still love each other like sister :)
Ju & Me. First night out together since she got back from China!
The Partyqueen & Me. She certainly does live up to her nickname!
Me & Joh.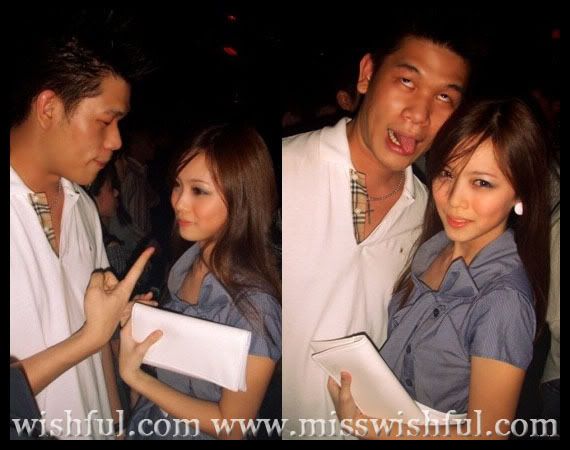 Look at Kou Lou. Teach him a lesson for posing like that.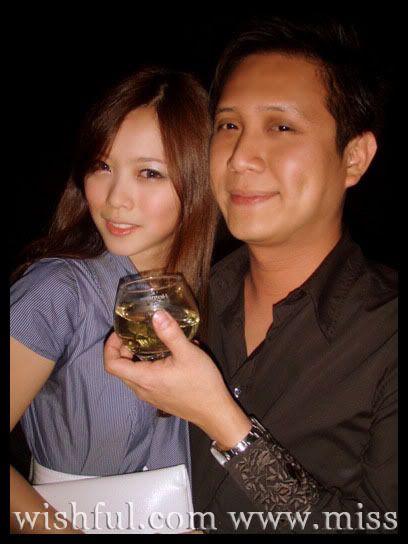 Me & Allan.
Ju the Bu & Jeanpants.

Vaining in the loo.
Alex, Me & Joh.
Krystal, Sonia, Me & Jean.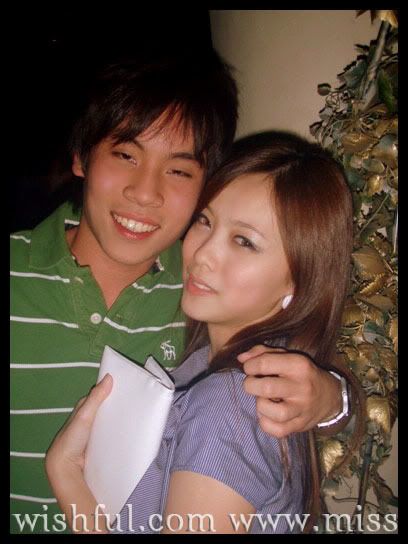 Shan & Me. Gasp! He's taller than me!
We introduced Joh to Shan and told Shan that Joh was gay. Haha. Sure gave him a scare what with Joh's over-intimacy with Shan upon their first meeting.
Me & Brian. And whaddaya know! Almost

ONE

head taller!! Haha. Promise I wasn't bending.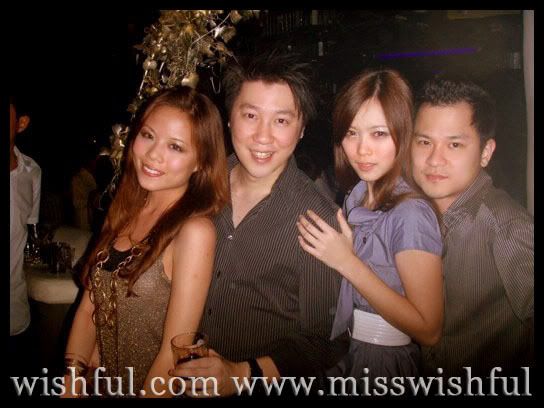 Jean, Alex, Me & Joh.


The Four of Us!
Went back home safe & sound and got into zero trouble with Papa! Thankfully!
(however, got into a nasty little hitch with the boyfriend! Woopsie!)
-------------------------------------------------------------------------------------
Last year, when I was supposed to
remember, remember the 5th of November
, I did a little faux pas and sorta kinda forgot an important person's Birthday.
Of course, it's not like I forgot the
date
of his Birthday, I just... forgot
what
day it was so you really can't blame me completely... right?
Anyway, I decided to spend my dear friend,
Joe
, for a nice dinner for being so thoughtless!
It took a little bit long but at least it came, okay!
Dinner with Joe @ Michelangelo's, Pavilion (10th January, 2007)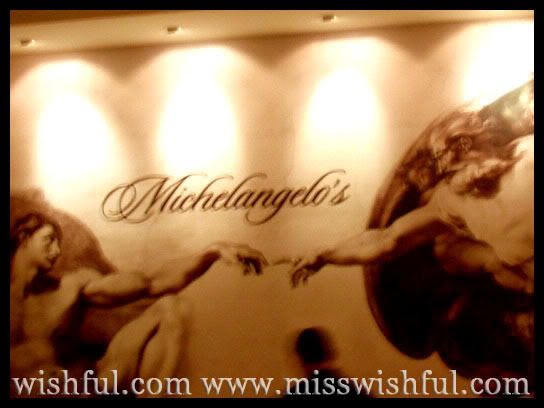 The dude on the right is super buffed. Slightly obscene pose but nevertheless...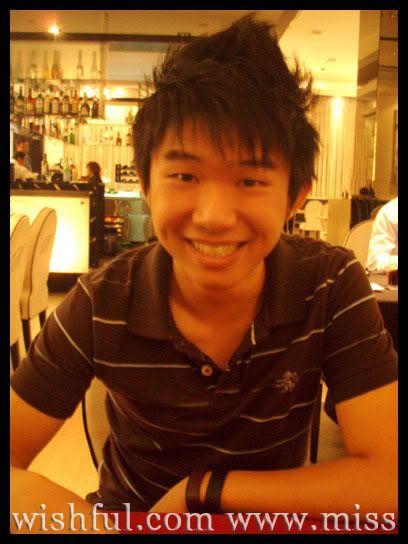 Joe with his canggih, new hairstyle. He thinks he looks very handsome. I think he looks like a Jap popstar, tee hee. It's not a bad thing, whatttt.
Moi!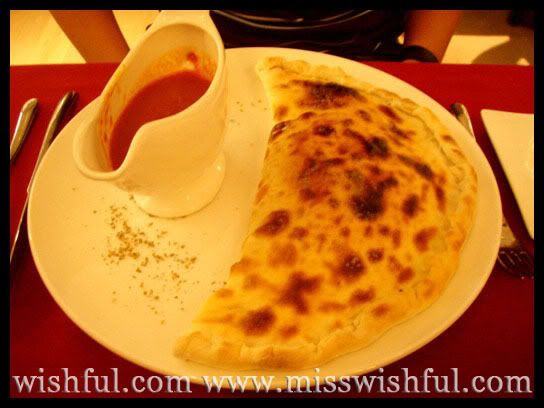 The pizza we ordered. I forgot what it's called but it has pepperoni and cheese in it! It wasn't too bad but I can't say it was great.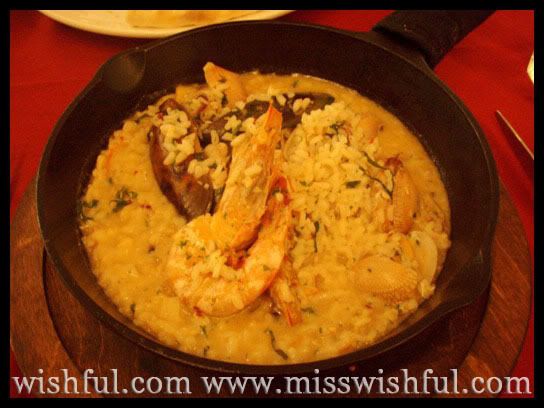 The risotto!

MMMMMMMM!!!!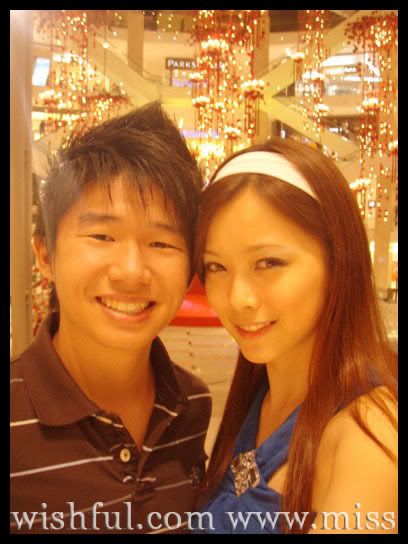 Besties in Pavilion!
Anyway, real sorry about the mishap on your Birthday Joe!! Hope this sort of covers for it ;)
IT BETTERRR!!!