New Year's Celebration - Part I
Yes, I have to have it in parts because there are just
FAR TOO MANY PICTURESSSS!!
So!
New Year's Celebration @ Traders Hotel, KL (31st December, 2007)
The following events are all up until the countdown! The
after-party
will be the
2nd part
to this celebration!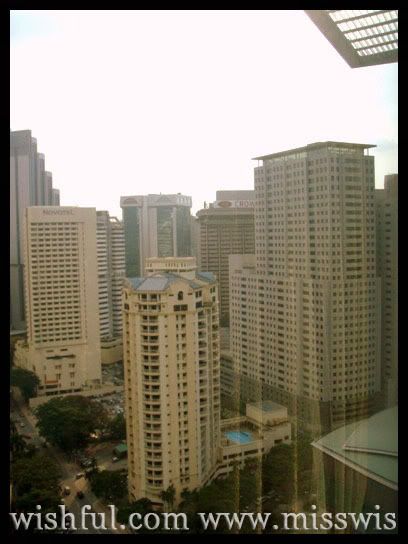 The view from our room. I didn't realize until later but we had the view of

KL tower

from the living room window

(this view is from the bedroom)

! The curtains were not drawn so I didn't know! By the way, we got ourselves the 3rd biggest room in Traders! A living room, a huge bed, 2 LCD's, a powder room and a super cool ass toilet!! Good stuffff.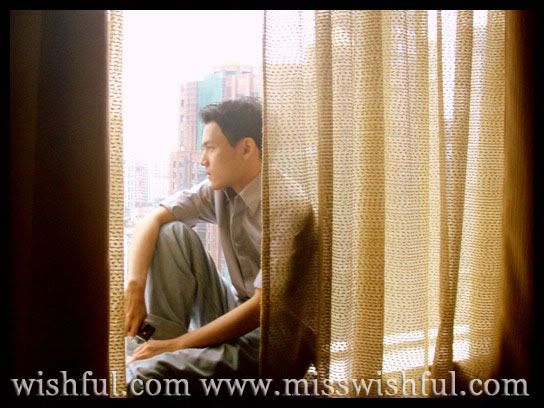 We came early so we model model a bit, hehe.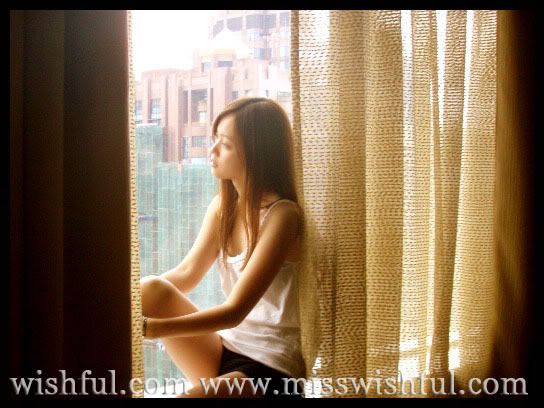 We were bored, okayyyy. There were more but... the rest were a bit too much la. Scared if you see me you'd feel like punching me.
Shan found some robes in the wardrobe closet!
Samurai Shan. Tell me he doesn't look it!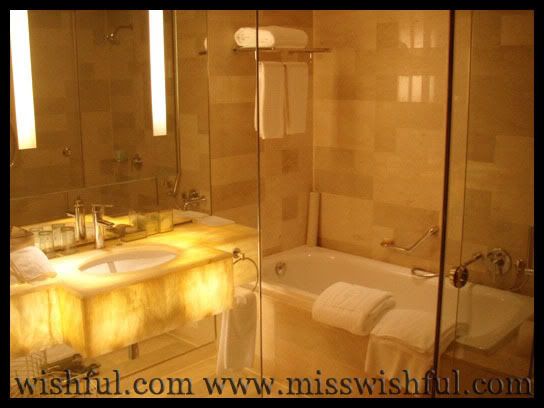 Le Toilette!
Check out their stuff! Branded one, you know! So high class! Free

AIGNER

lotion!
Moi in Le Toilette which people can seriously live in. Which later on, you'll find out that someone almost did!
We came pretty early so while some of the dudes played the
Wii
, I busied myself watching
Friends
on me Mac!
I'm going on a
Friends Marathon!
Just started last month and I'm already at
Season 8
. Yes, I have no life.
Shan; playing his new favourite game, Table Tennis Wii. And that's Foong Yen lying half-naked on the couch. Bit obscene so I positioned the shot to be captured this way. Censor censor a bit.
Come evening, almost everyone arrived!
So, it was time for us girls to get ready!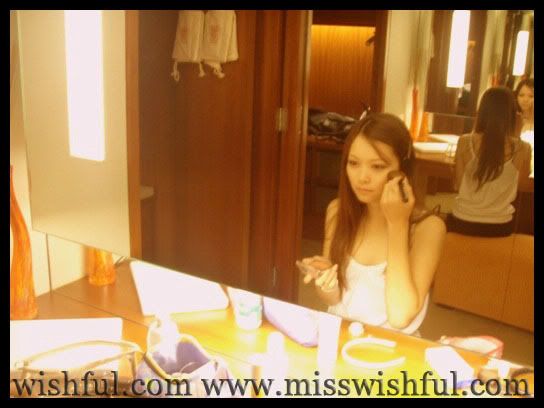 Okay, fine. I'll admit it. I knew the shot was coming. Hehe.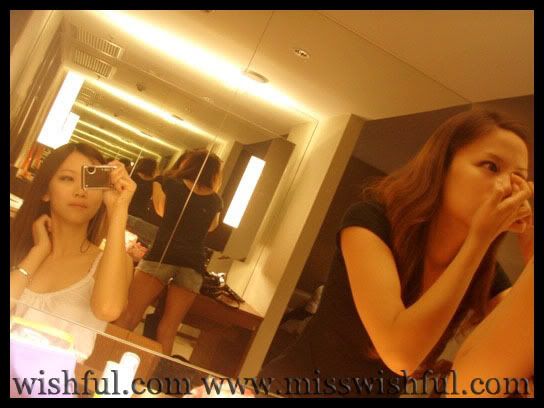 Jean looks like she wants to poke out her eye!! Look at her go! What with her power arms and all...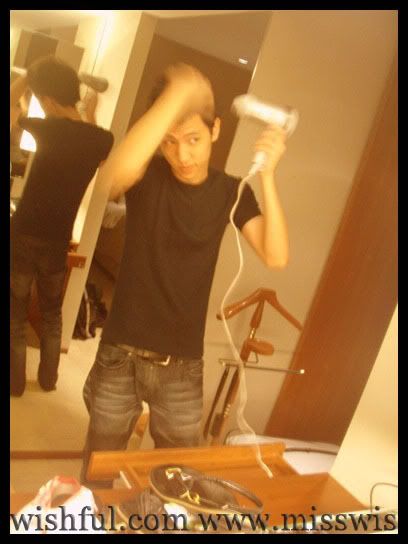 Yen joined in the whole getting ready business with us girls! He definitely fitted in; what with the hair-drying, vain-potting & skinny-jeans-ing! Haha. Not like I have anything against skinnies on a guy!
Jean takes

YEARS

to put on her make-up... All of 'em waiting for the Queen Bee to finish.
I was all done ages already but the 2 chicks honestly took forever!! Jean obviously has more of a reason than Yen does though.
And finally...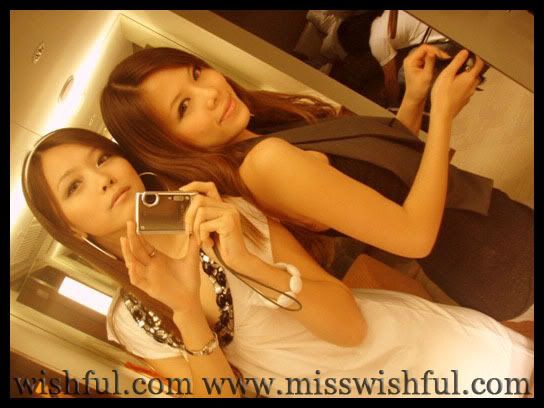 We're all set to go for dinner!
Shu Yee joined in for camho session at the powder area which has very nice lightings. You will see a

WHOLE LOT

of pictures that was taken in this area soon enough!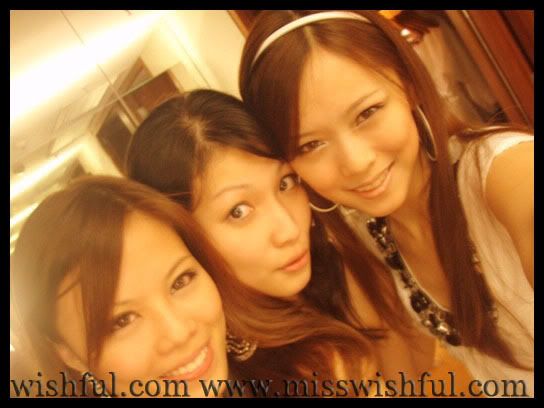 Jean, Shu Yee & Me!
The view at night from another side of our room! At this point of time, I

STILL

didn't know we had the view of KL tower. In fact, by the time I realized it, the lights were all gone and couldn't get a nice shot! Dang it.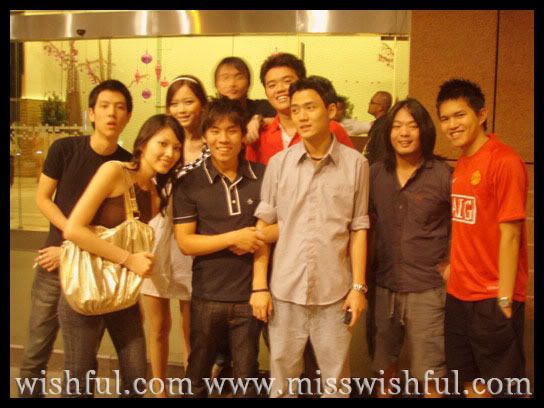 Back Row Left to Right: Yen, Me, Weng Soon, Sheng.
Front Row Left to Right: Shu Yee, Shan, Drew, Peter, Cheang Kee.
We walked over to KLCC
(which was disastrously packed with a million billion zillion humans)
and finally found this quaint Vietnamese Restaurant and settled in there.
Dinner @ Bongsen. French Vietnamese? No

WONDER

with the weird cham food stuff!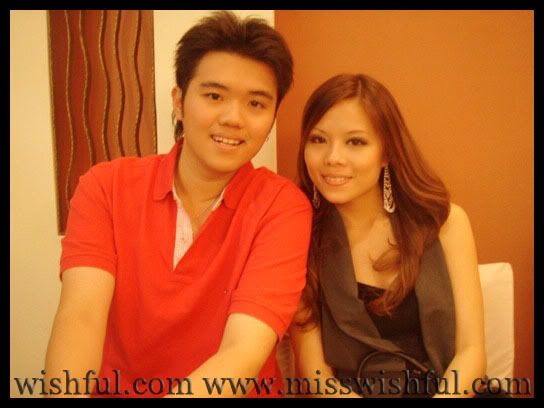 Sheng & Jean.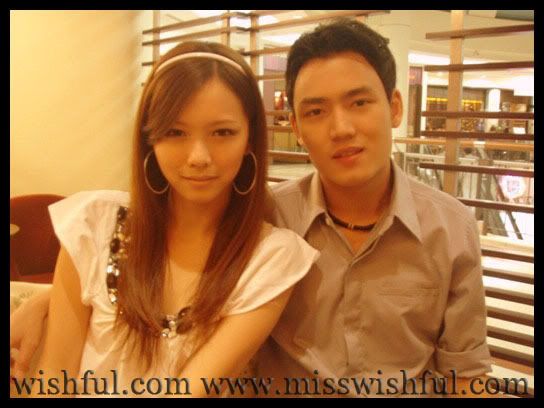 Me & Drewy.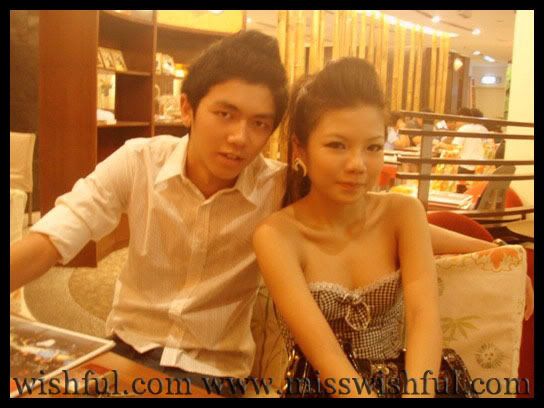 Marc & Son finally arrives!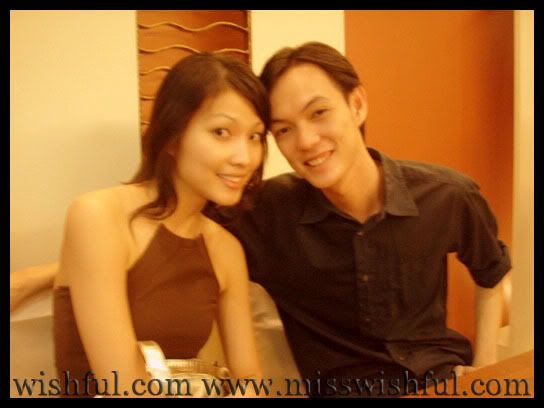 Shu Yee & Yow Kiat.
Eating the Franco-Viet grub!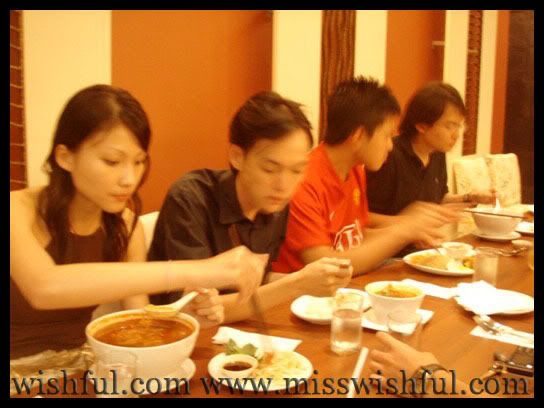 The rest... from my angle. They look so grumpy eating! Then again, everyone would probably think you're a weirdo if you're smiling like a whacko while eating, right?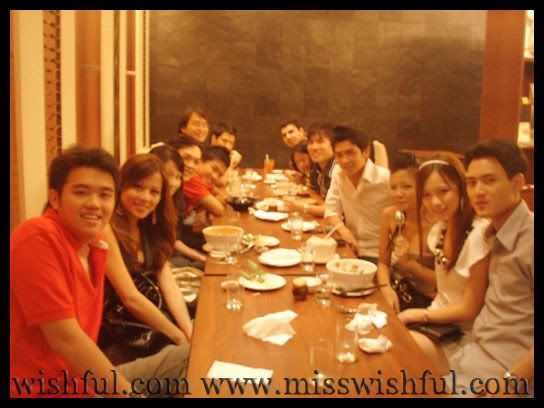 All of us @ Bongsen!
After dinner, we made our way back to our hotel! Had to walk through the mob of people and it was
NOT
pretty!!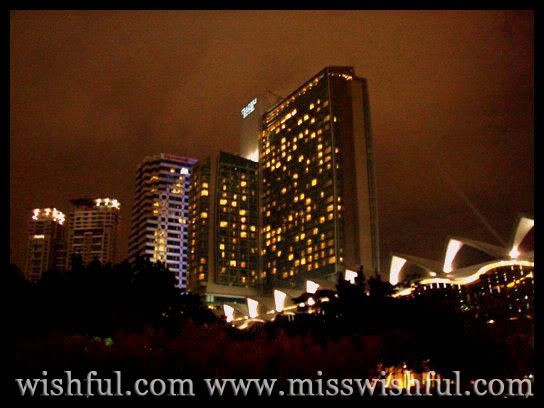 That's our hotel! Shot from one of the points in our journey back from KLCC.
By the way, while we were at this point in our journey, promise, we could
HEAR
the music coming all the way from
Skybar
(the bar on the 33rd floor of Traders Hotel)
and the lights and all were crazy!! Looked super happening, man! Jealousssss.
But it's
RM2k/=
per half a dozen heads for the entrance fee so... yeah, we decided to stick to our room.
Anyway, we went back up to our room and chilled around until it was time to go down to see the fireworks!
Clockwise: Me, Shu Yee, Phuay Ean, Sonia & Jean! We love this lightings! Haha.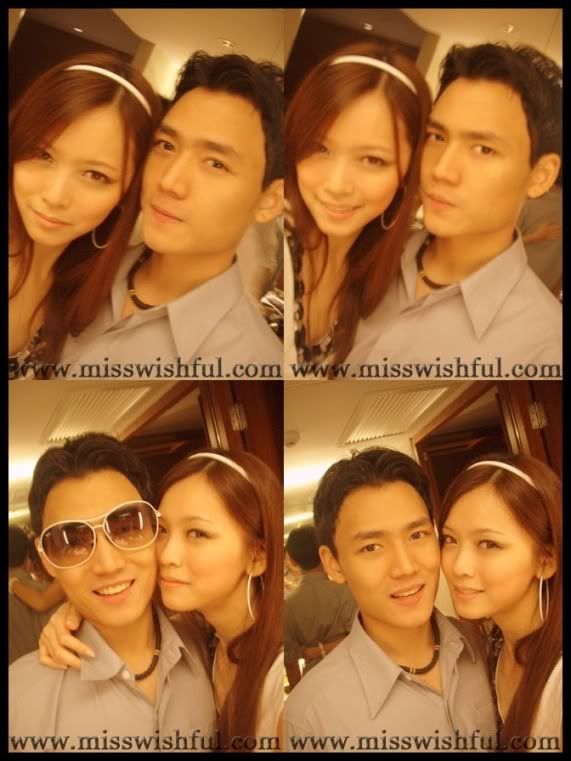 Yes, we do!!
Me, Ashton Kutcher a.k.a Cheang Kee & Sonzy.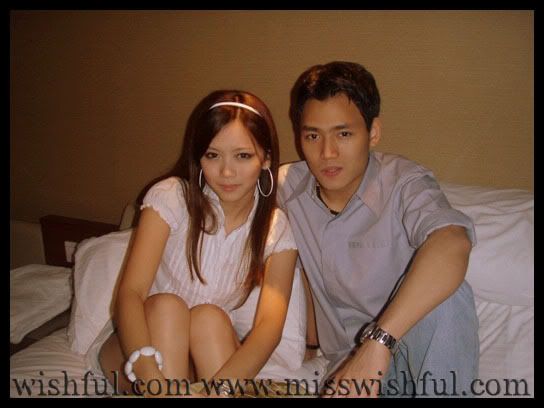 Me & Drewy again.
At about
11.45pm
, we made our way down for the countdown!!
Check out the fireworks:
So pretty, huh?
I managed to get a couple of really good shots so I magnified them a little.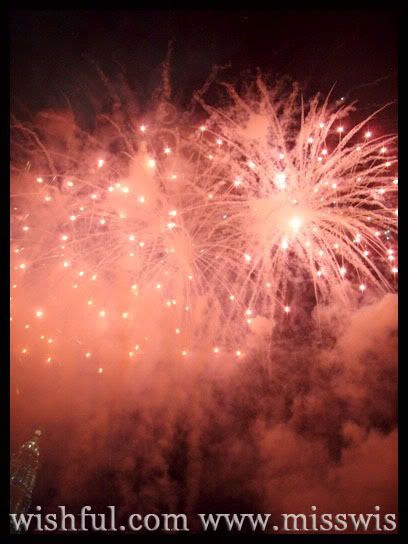 Not bad, eh?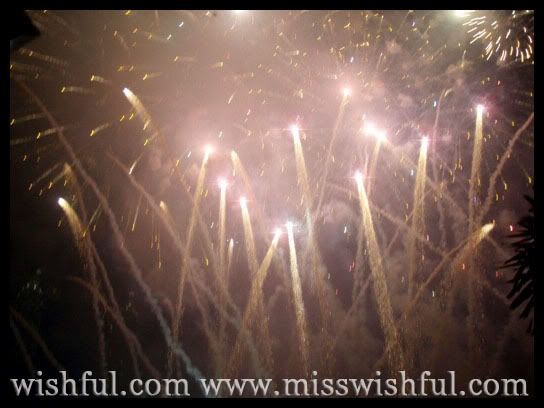 I reaaaallly like this picture! Look out how the fireworks are

SO

bright that they light up the dark sky!!
And now, a video to finish this entry!!
Enjoy:
Labels: New Year's 2008