Christmas Party @ Sheng's
MAN, I'M SLOW!!
I'm still going on about
Christmas
when
New Year's
has passed centuries ago, I know.
Can't help it!
Haven't got time on my hands seeing as how my
CLASSES
have already started and all!!
Grrrrr. It sucks because all... not 1, not 2...
ALL
of my girlfriends are
STILL
on holidays!
I mean, how unfair is that??! I started holidays later than them and ended earlier!!!
SIGH...
On the bright side, I just found out about my results to day and...
DEAN'S LIST BABBBYYY!!!


BWAHAHAHAHAH!!!
That's the only thing that's keeping me from feeling awful grumpy about the fact my classes are starting next week!
Hoookay! Let's finish my
LAST
Christmas post, shall we?
Christmas Party @ Sheng's Place (29th December, 2007)
The really pretty Christmas Tree!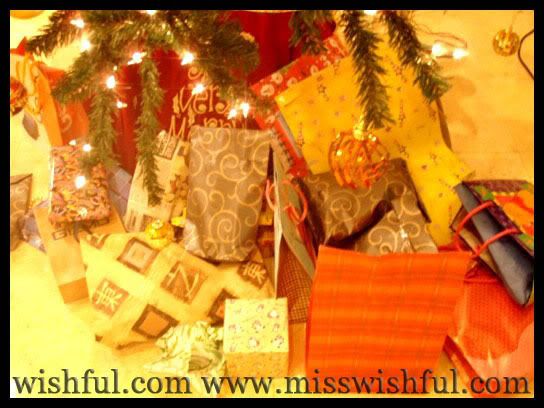 And all the pressies!
Everyone has to bring a pressie to exchange for another!
But the sweetest present that was brought was....
Krispy Kringlesss!! Awww, Cheang Kee's the sweetest!
Shan and his obscene pose with the Krispy Kringle.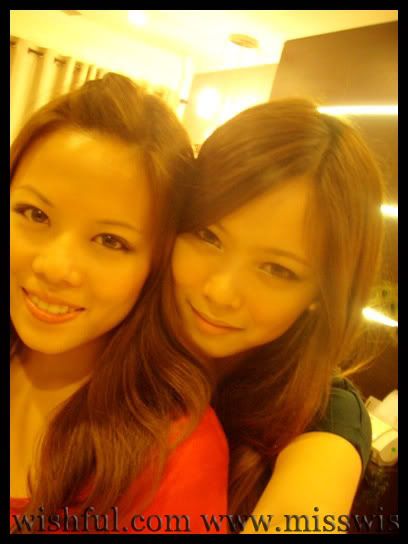 Jeanpants & Me! We were Santa's Helpers!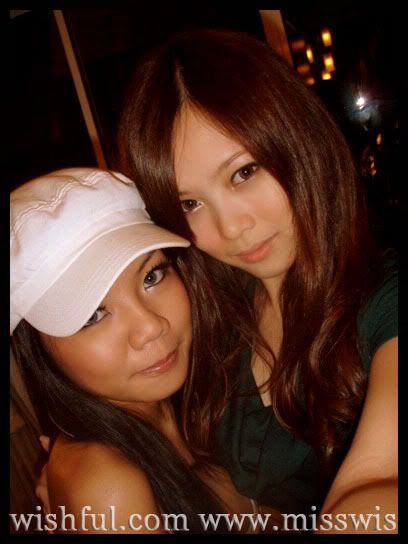 Sonzzz & Moi!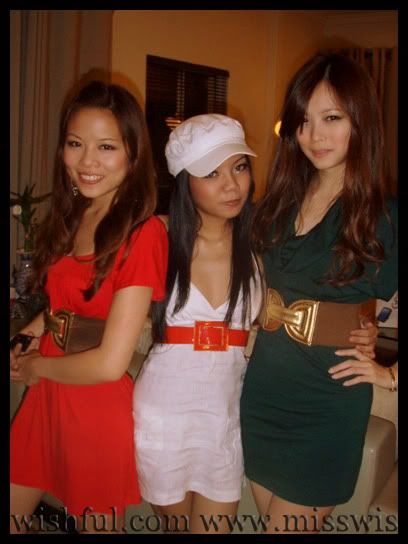 Santa & her Helpers, tee hee! Santa sure lost weight!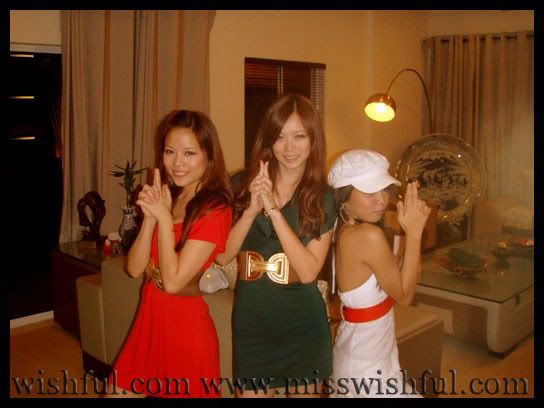 Wannabe Charlie's Angels. Dibs on being Cameron! Heh!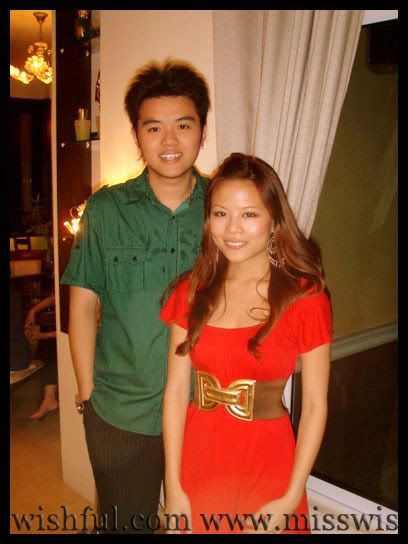 Sheng & Jean.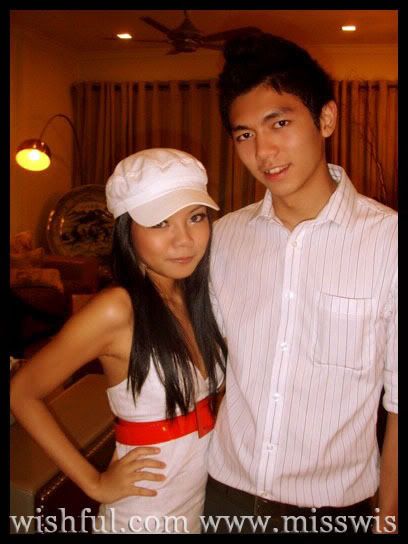 Son & Marc.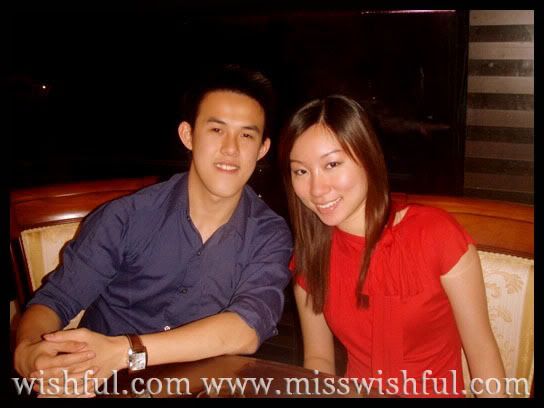 Koks & Jamie.



Drew & Me.
Suddenly, without warning, a bunch of awfully mismatched dudes came waltzing into Sheng's house; parading their
EXQUISITELY
chosen
(and handmade!)
outfits!!!
Brace yourselves....
.
.
.
.
.
.
.
.
.
.
.
.
.
.
.
.
.
Eeeek!!!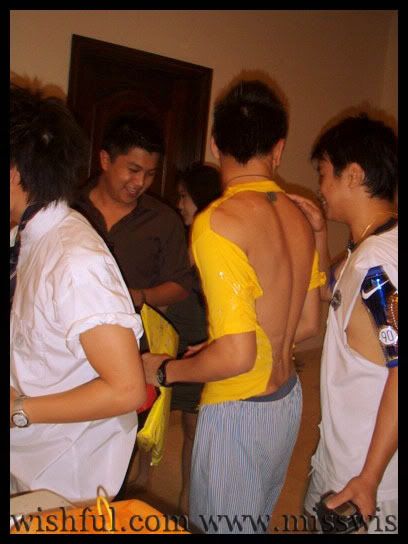 Wahhh, so sexxxxy!

Introducing the Crew of Misfits: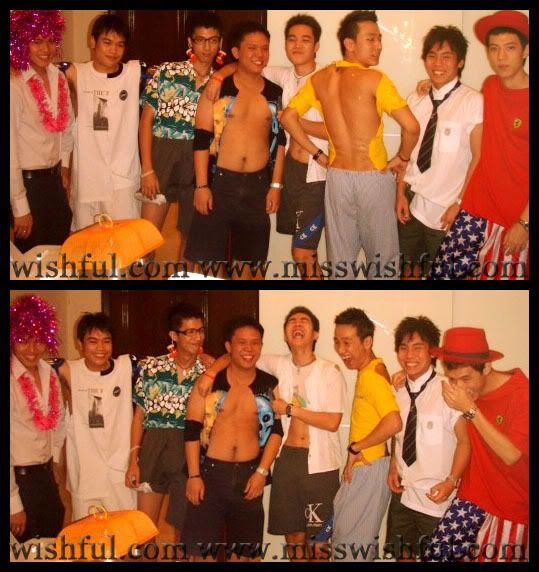 L-R: Cheang Kee, Ti Cheng, Jason, Wei Leong, Brian, Kim Keong, Shannon & Foong Yen!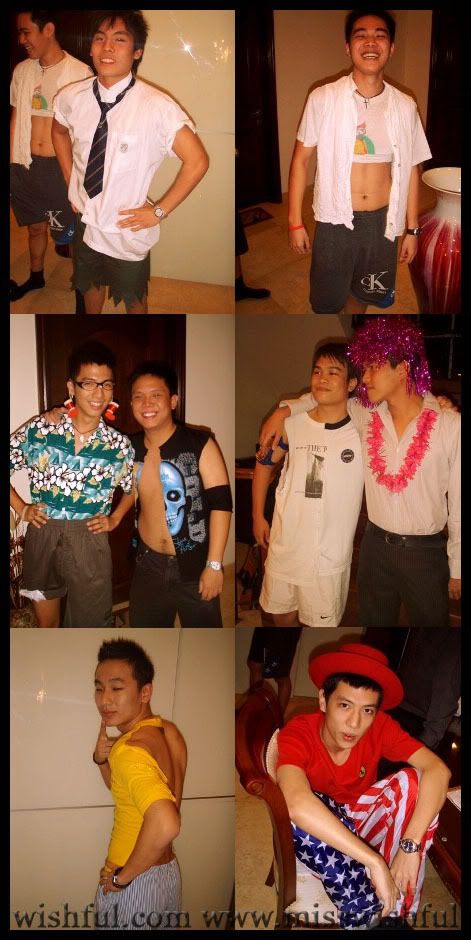 Clockwise from the top right corner:

Brian

the sexy midriff CK underwear model,

Cheng

the half 'n' half &

Cheang Kee

the hawaiian rockstar,

Yen

the patriotic Ferrari boy,

Kim

brings his sexy back,

Jason

the seriously sesat-ed human being &

Wei

the Asian Stone Cold and finally,

Shan

the rebellious over aged school boy!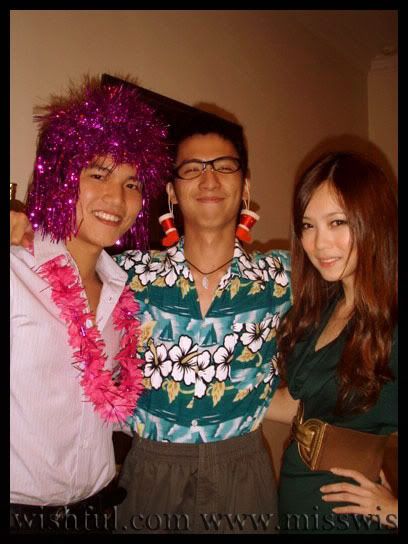 With the Hawaiian Rockstar and the Seriously Sesat-ed Human Being!
Let's shift our attention to more normal-looking humans!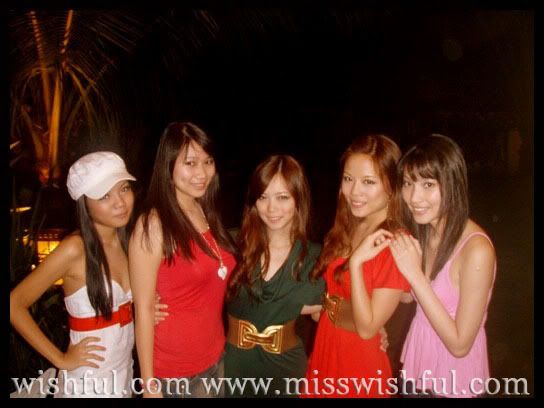 The Girls: Son, Phuay Ean, Me, Jean & Shu Yee!
Wei

(all changed & civilized-looking now)

& Audrey.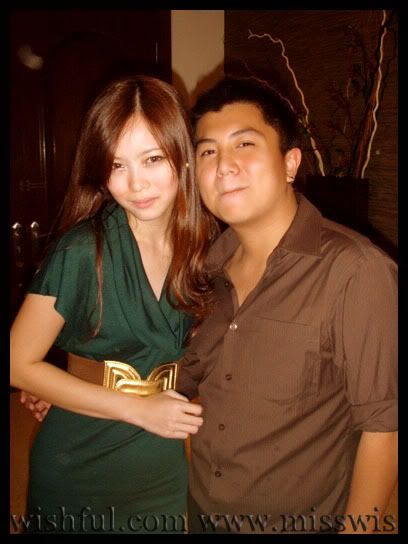 Me & Sze Ming... I mean,

EDISON

!
Mitchel, Me & trying-to-fit-in-Jean!
Kim, Me & Jason.

GOSH, THE DIFFERENCE!!

Can hardly recognize them!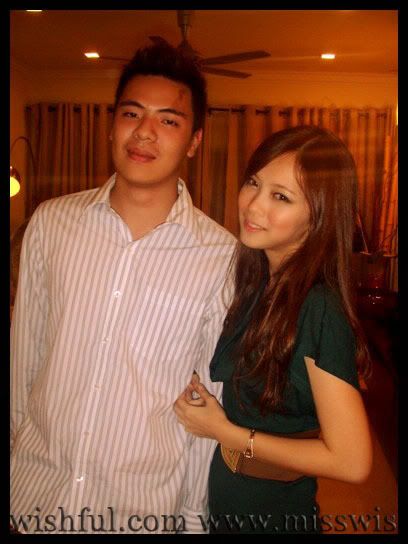 Wei King & Me.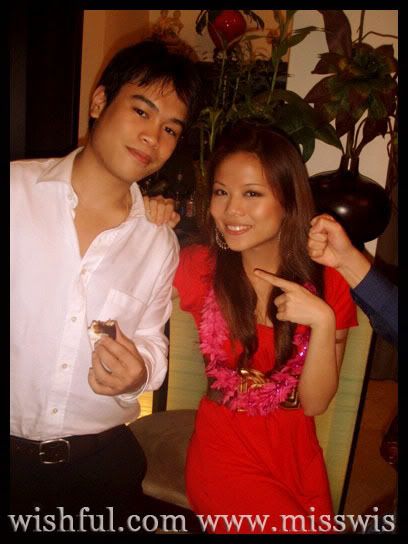 Cheng & Jean.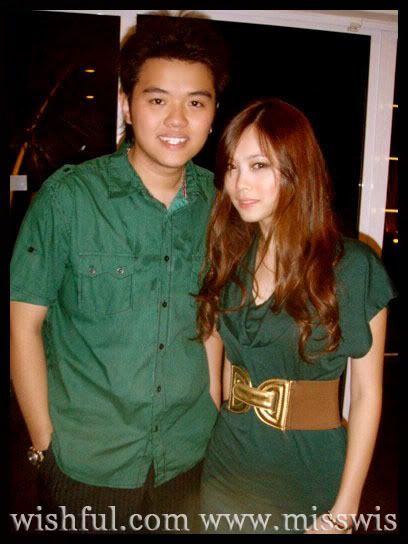 The Christmas Trees! Haha.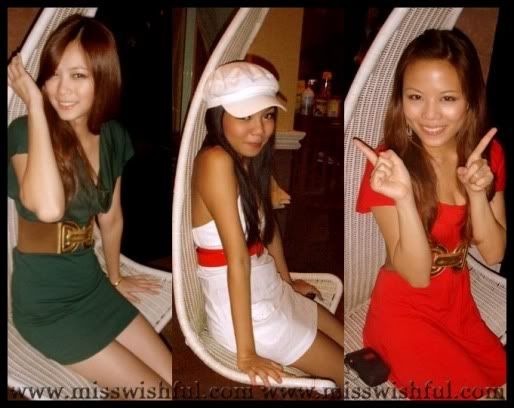 Posing with the swing!

And at the stroke of midnight, it was time for exchanging pressies!
Before that though, before anyone gets to open their present, they have to first, draw out a
DARE
!!
And goodness,
Andrew's
name turned up in
TWO
dares!
One of it was;
lick Andrew's ear!
And the other one;
GET LICKED BY ANDREW!!
Before the dares even started, Andrew was
ALREADY
getting it on...
Seriously! He was trying to pawn Kim! Tsk. It must've been Kim's sexy back outfit he had on just now.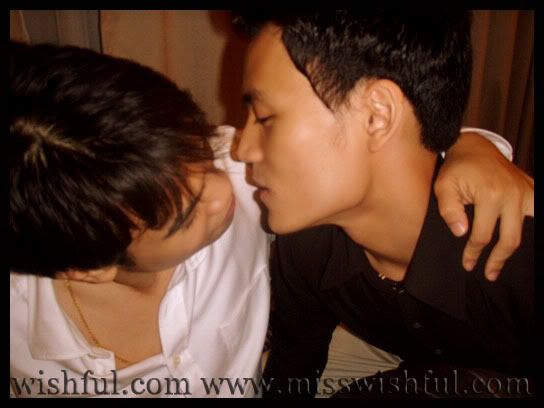 I
SHOULD
be worrying, shouldn't I?
Anyway, there were tonnssss of super funny dares! And everyone was really sporting!
I only took a couple pics though.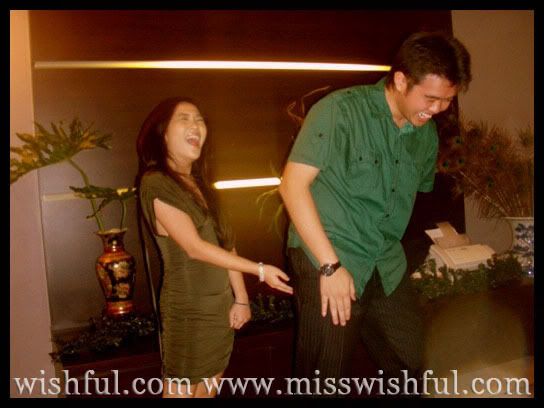 Here's one of Cheryl smacking Sheng's butt

THREE TIMES

before being able to receive her present.
And guess who's the
LUCKY
one who got
LICKED
by Andrew?!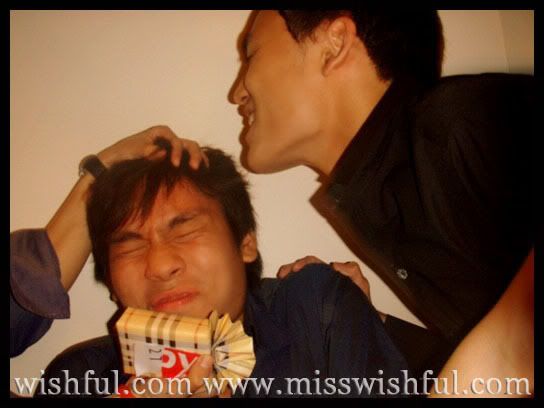 SHAN!!

Hahahaha.

And once everyone got settled with their presents, 'twas time to tear 'em open!

Jay sure looks super excited with his new mug!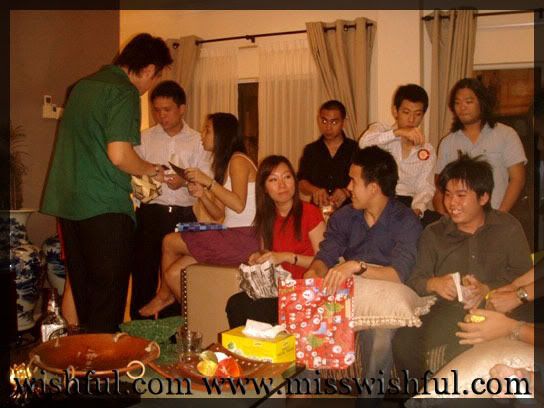 Omg. Myrza's eyes

SURE ARE SCARY!!
Guess what Audrey had: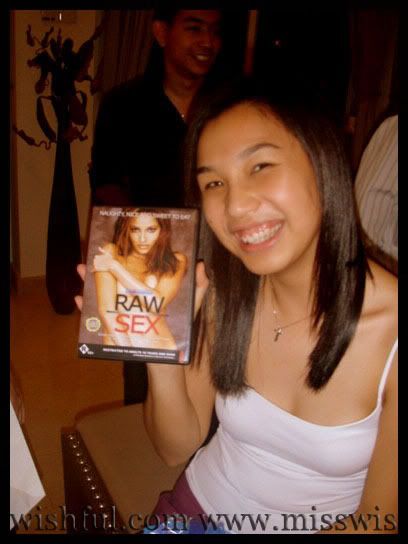 HAHAH!!

Someone actually gave

PORN

for a Christmas present!!! Honestlyyyyy.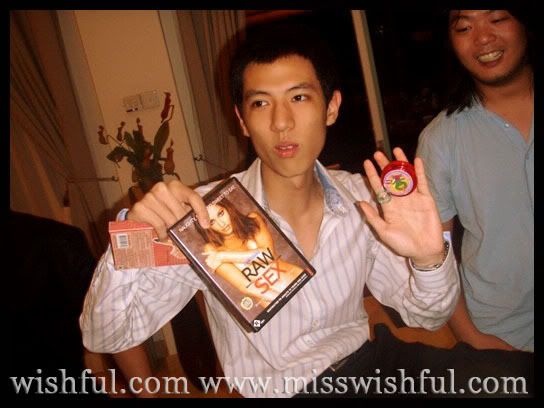 Yen; comparing his perception of a super awesome present with the yo-yo he received. Haha! That boy sure looks jealous/disappointed!
He wasn't the only one who received a yo-yo!
Introducing....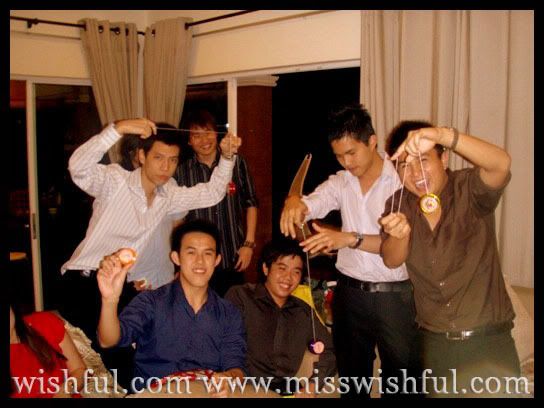 The Pro-Yo Gang!!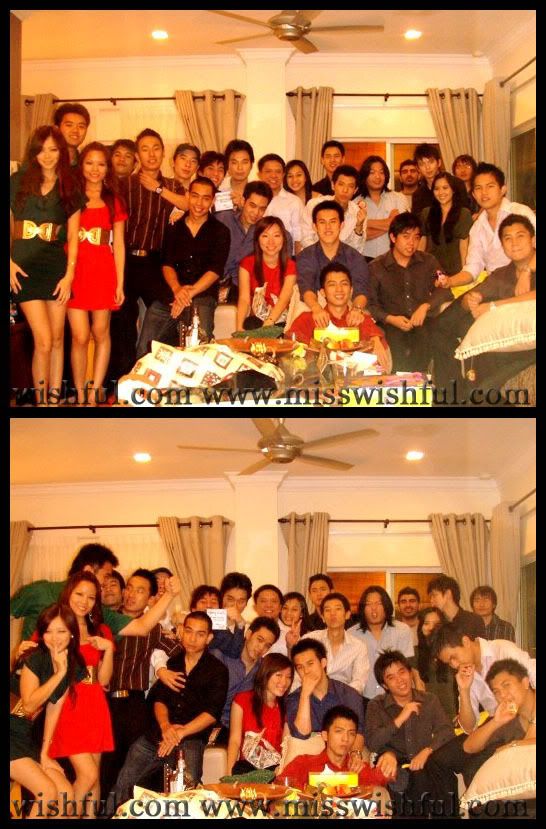 A
nd
th
at
's
o
u
r C
hr
ist
ma
s!
!!